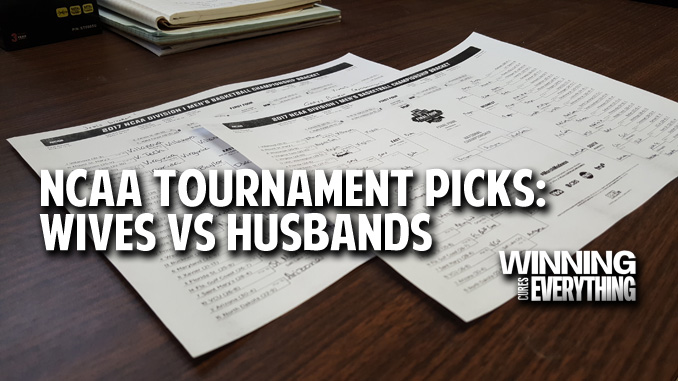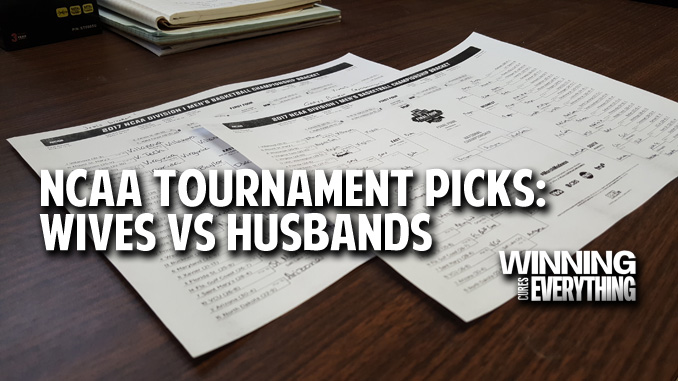 The wives have now, collectively, won the last 2 years over Chris and myself.
Puts a real dent in the ego, y'know?
The women don't watch a single game all season, and then destroy us based on favorite team name, mascots, flipping a coin, etc. And that's how this thing works.
Finally… here are our picks for this year (2019).
Gary's bracket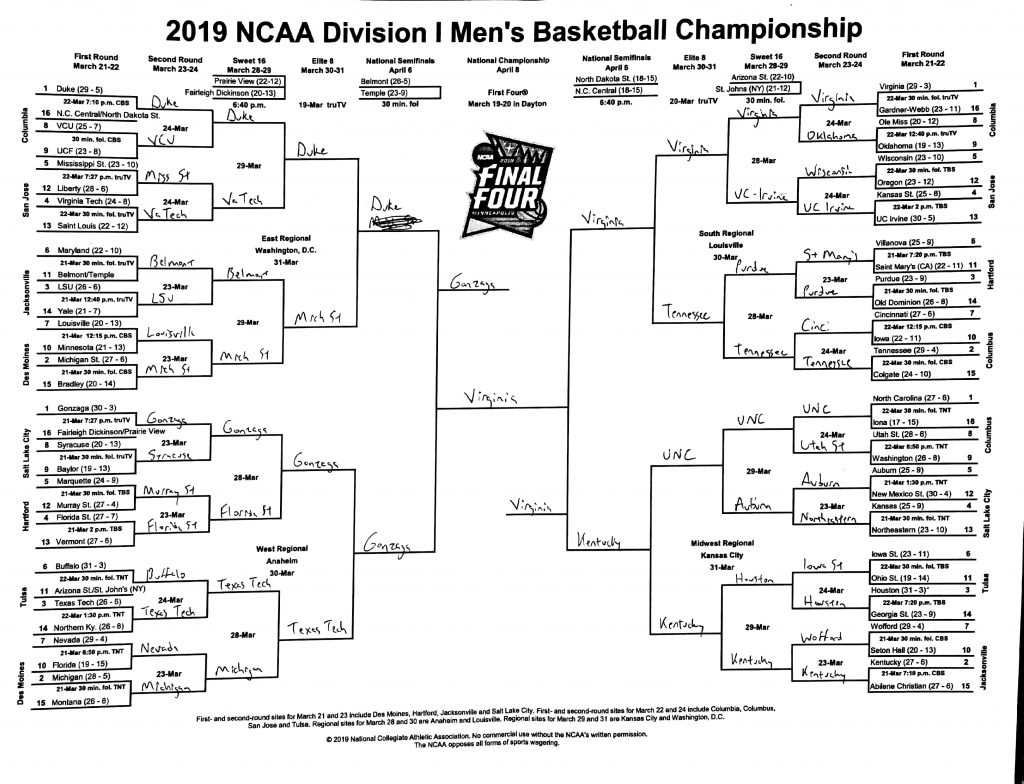 1st round: 20-12
2nd round: 14-2 (34-14 overall)
Jessica's bracket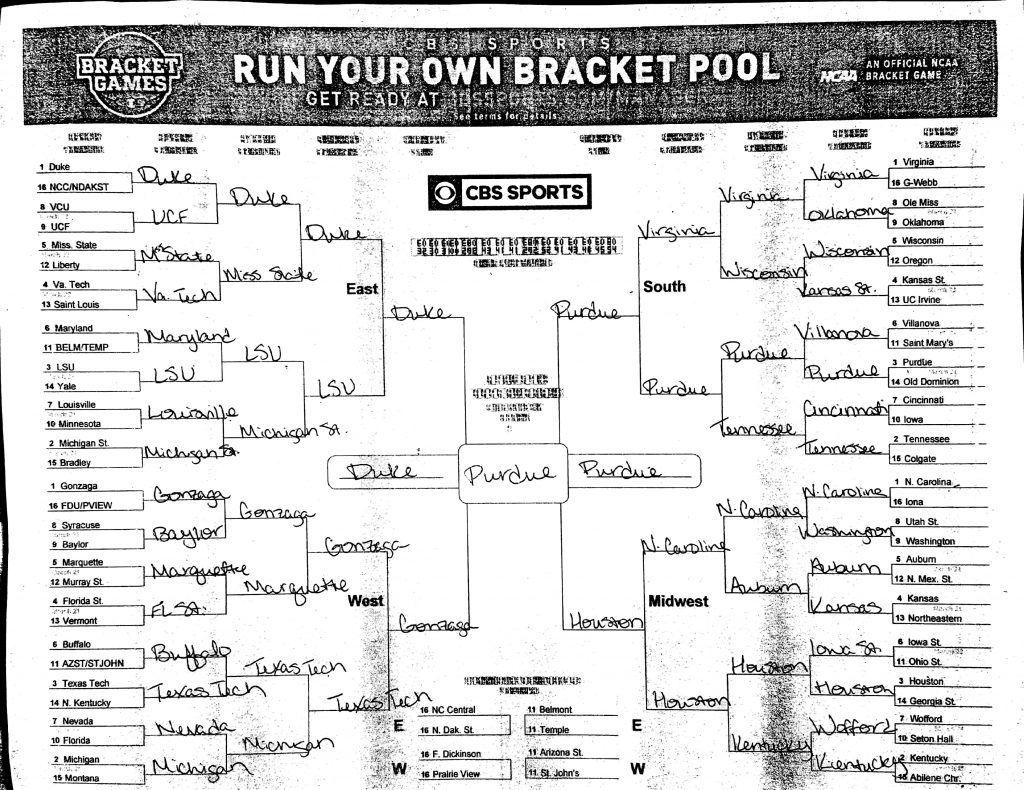 1st round: 24-8
2nd round: 13-3 (37-11 overall)
Chris's bracket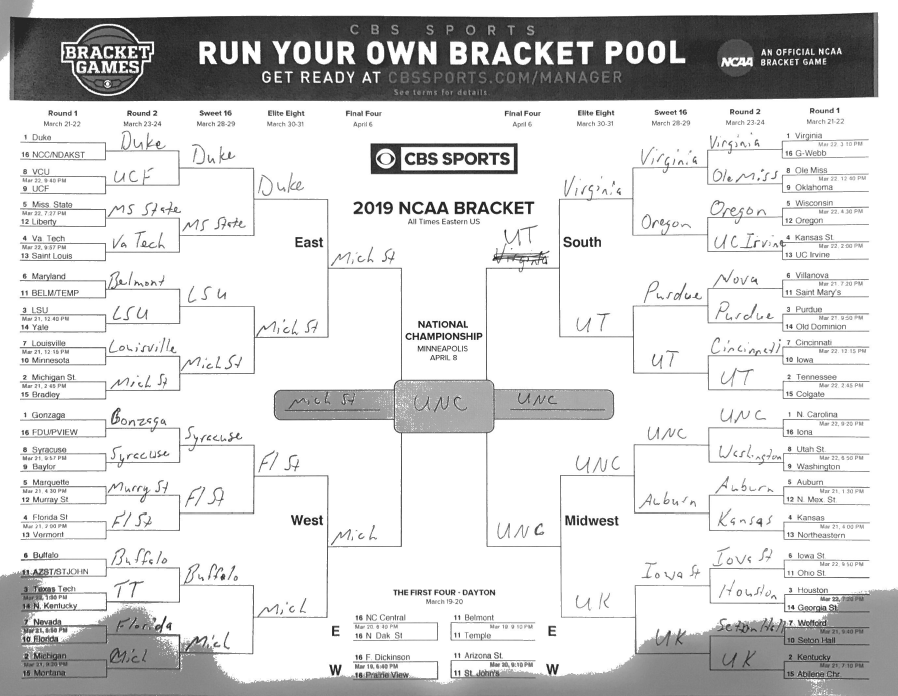 1st round: 24-8
2nd round: 12-4 (36-12 overall)
Amy's bracket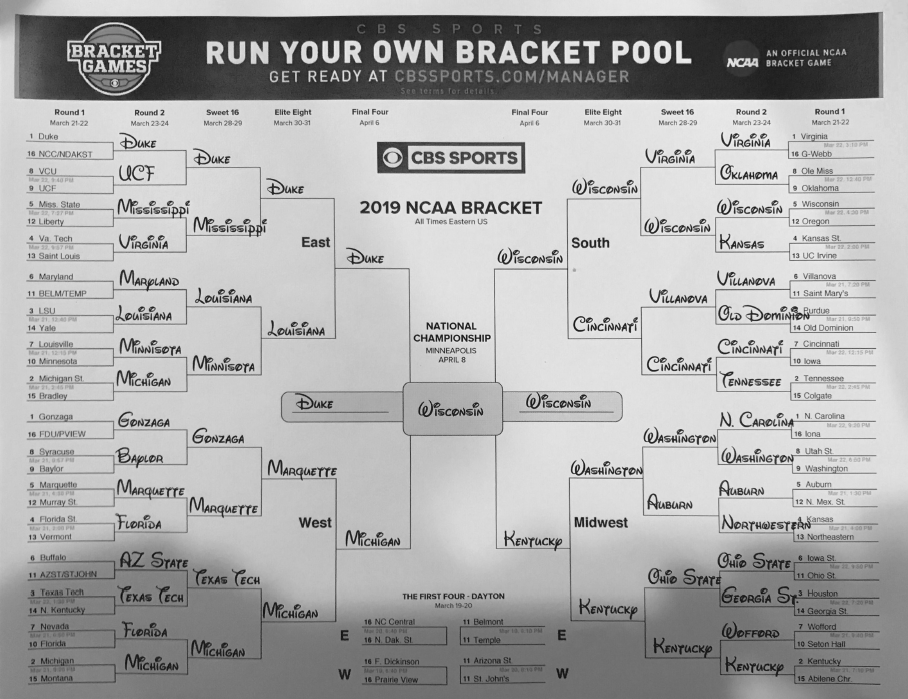 1st round: 24-8
2nd round: 8-8 (32-16 overall)
CURRENT STANDINGS
| | | |
| --- | --- | --- |
| | WIVES | HUSBANDS |
| 1st Rd: | 48-16 | 44-20 |
| 2nd Rd: | 21-11 | 26-6 |
| Total: | 69-27 | 70-26 |