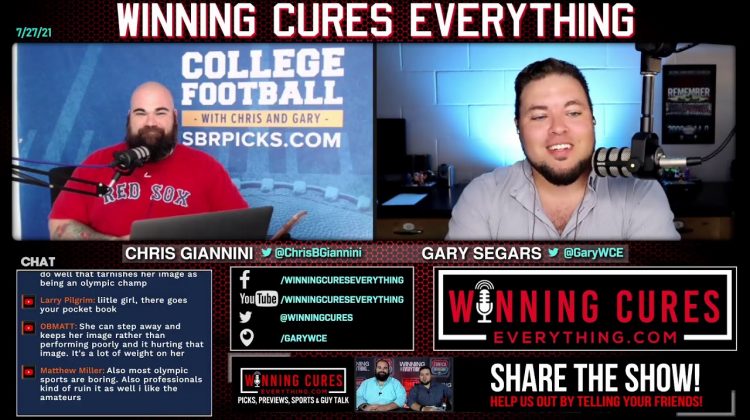 The Tuesday live show!
2:59 – Texas and Oklahoma have officially requested membership to the SEC, and USA Today projects that the SEC, with those 2 members, will make more than the NCAA as a whole in 2024-25
8:10 – Could the Big 10 poach the biggest brands from the Pac 12? What's with the news of the Pac 12 talking with Texas Tech?
16:18 – Aaron Rodgers is in camp with the Packers, and Deshaun Watson is in camp with the Texans
30:09 – Barstool has the naming & broadcast rights to the Arizona Bowl
37:15 – Olympics! Simone Biles dropped out of her team competition due to mental health? What about the ratings?
Powered by RedCircle