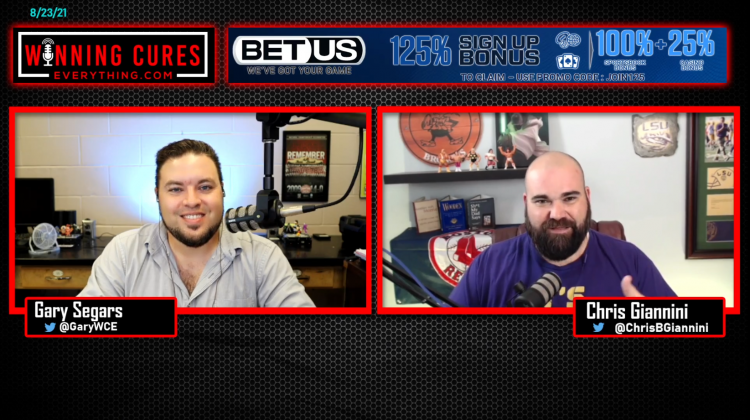 Episode 864!
The Pac 12 / Big Ten / ACC alliance formal announcement was about as clear as mud. There's no signed contract, and they didn't necessarily agree on playoff expansion, and they're not going to keep their schools from scheduling other conferences.
Dave Wannstedt said on 670 The Score in Chicago that the Pac 12, ACC, and Big 10 are all expanding with teams from the Big 12
Auburn head coach Bryan Harsin has caught some flack for not publicly promoting vaccinations… and now Derek Mason, Auburn's DC, has posted in support of it.
Cam Newton & the New England Patriots had a misunderstanding with the league regarding protocols, and now Cam's out of practice for 5 days.
———–
Check out Gary on the BetUS College Football Show:
Check out Chris on the SBR College Football Show:
Powered by RedCircle