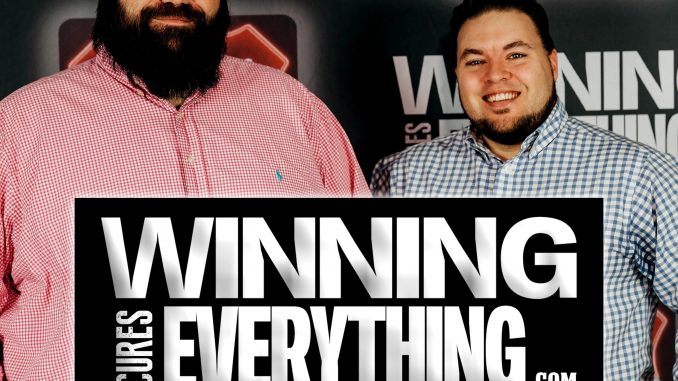 Sign up for our E-mail List!
Get our latest news once a week, including pick'em reminders!
ESPN's Adam Amin (@adamamin on twitter) joins the show this week. We recorded in the "media room" of his hotel, so there may be a slight echo. We discuss:
Memphis restaurant Gus's fried chicken
"hole in the wall" restaurants have fantastic food
how the ESPN Thursday Night Football crew (Matt Hasselback, Pat McAfee, Molly McGrath) came together
the beginning of his career
why you have to be willing to grind
how legalized sport gambling has changed play-calling in sports
and more!
———-
► Find out more about Tunica, MS sports books! http://bit.ly/2Ynn56V
● WCE Weekly Football Picks Contest! http://bit.ly/2ZnqSkp
● Get our gambling picks here: http://bit.ly/2MBSCLf