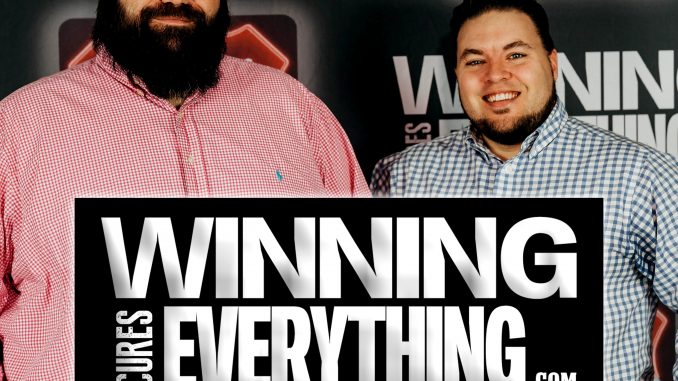 Sign up for our E-mail List!
Get our latest news once a week, including pick'em reminders!
Gary and Chris continue their 2019 College Football Previews and Predictions with the Big 10 West division, detailing their thoughts on these teams:
– Illinois Fighting Illini
– Iowa Hawkeyes
– Minnesota Golden Gophers
– Nebraska Cornhuskers
– Northwestern Wildcats
– Purdue Boilermakers
– Wisconsin Badgers
———-
► Find out more about Tunica, MS sports books!
https://www.tunicatravel.com/sports-books?utm_source=Winning%20Cures%20Everything&utm_medium=Banner%20Ads&utm_campaign=WinningCuresEverything.com&utm_content=Sports%20Book%20Landing%20Page
Visit us at winningcureseverything.com