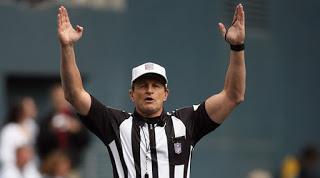 – Chris Giannini
Well, it's Tuesday and I'm ready to reminisce on all the great wins for the weekend. Some I called and some I got terribly wrong, but they were all entertaining.
Thursday night 2 blowout games: First the Clemson team we have been waiting for finally showed up. They dominated Georgia Tech in Atlanta at every facet of the game. They look primed for the big time showdown this Saturday with Louisville. The second game Thursday night was another dominating performance. I keep watching the Pats play with all these different quarterbacks and other players hurt and I'm waiting for them to just have one of those games where they don't show up. It never seems to happen. Bill and the rest of the coaches there just don't seem to show any of their weaknesses and they seem to expose and capitalize on every weakness of their opponents. It's just impressive…

Hotty Toddy gosh almighty who the hell are we??? HEY! Flim flam bim bam Ole Miss by Damn!!! After a rough start to the season Ole Miss finally put it all together for the entire game and blew the doors off of Georgia in Oxford. The defense was swarming and the offense as explosive as ever. Congrats Mississippi, keep on rollin.
Hey, Michigan finally played someone. And they killed them. I keep telling myself you are a good team. We will find out a lot more this weekend when Wisconsin comes to town. You better be ready, but it was nice to see you show up on Saturday against Penn St.
Speaking of Wisconsin, WOW! Just wow. I have been watching Michigan St play for years. I love Mark Dantonio. I think he's one of the best coaches on the planet. He and his Spartans got systematically taken apart Saturday against the Badgers. Huge win for Wisconsin. If they can handle the test at the Big House then they get a bye to get ready for Ohio St they might be front-running for a playoff spot!
While I'm talking about teams hitting a gauntlet let's sing another song of the south: Rocky Top you'll always be home sweet home to me… huge comeback to break the chains of Florida. Just when it looked like you had no chance, you come out in the second half and just murdered the Gators by scoring 38 unanswered points!!! This is the first of a 4 game stretch no one would want to play. Florida this past week, then Georgia, Texas A&M, and Bama. This could either pole-vault the Volunteers to the top rankings of the country or destroy their hopes of competing for an SEC championship.
On to the pros where there were 3 big wins that just had me losing my mind.
The Denver Broncos go on the road and dominate the Cincinnati Bengals. They didn't just do it with their vaunted defense. They broke open the playbook and hit a really good defense in the face with every play they in it. Trevor Siemian threw for 312 yards and 4 TDs! I didn't see this coming at all. The super bowl champs look hungry for more. They could be scary good.
Next up again, MY Minnesota Viking go on the road to Carolina and just completely take apart the Panthers. Mike Zimmer is amazing. His team has had every excuse in the world to give up on the season before it even starts. Instead of quitting they rally around him and go out and start the season 3-0 defeating the current NFC Champs who only lost 2 games all of last year and their rival Packers. Huge win.
And finally, the team I was more wrong about than any other team in the league before the season started, the Philadelphia Eagles. Doug Peterson looks like a genius football coach and Carson Wentz, who apparently has a photographic memory, looks like the second coming of Peyton Manning. I had no idea this defense would be nearly as good as they are but they just completely shutdown the Steelers. That's huge! I was completely wrong about them. I think this team can win that division and right now they look like one of the 2 best teams in the NFC.
Like always, it's better to find yourself riding high on Tuesday than getting crushed on Wednesday.