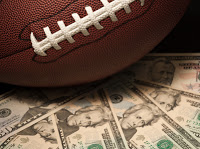 We're calling our shots.
Chris and I pick our division and championship winners from the other four Power 5 conferences, along with the AAC.
We then give our College Football Playoff Predictions…
And just to make things more interesting, we toss in our picks for teams that will make the New Years 6 Bowl Games.  But you'll actually have to listen for that.
As a tease, though, here are our playoff predictions:
Gary
Alabama
USC
Florida St
Ohio St
Chris
USC
Michigan
LSU
Louisville