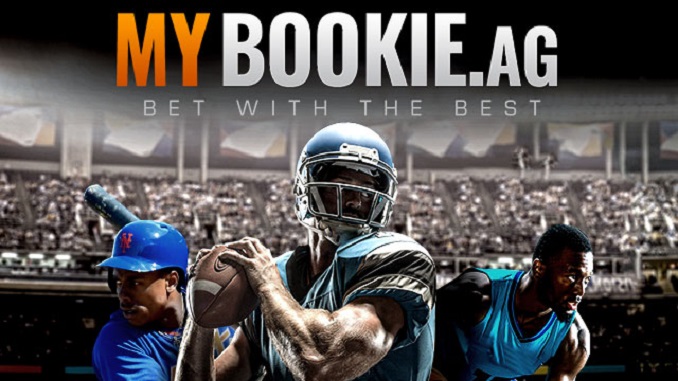 There are a lot of online sportsbooks out there. MyBookie.ag is the only one that gets our stamp of approval. And you know we don't give that out lightly. To get our endorsement, we've got to personally use them, and that means they have to be the best. And MyBookie.ag is by far the best sportsbook we've used. So go to MyBookie.ag and enter in promo code WCE100 for a 100% deposit bonus. That basically means they're gonna double your first deposit, so knock that thing out. Go to MyBookie.ag, click 'sign up' and enter promo code WCE100.
Football is always moving forward. You have to keep your eye on what's coming up ahead. But it never pays to ignore the past. The college football lines for week 5 will be a little difficult to figure out if you don't know how all these teams have performed thus far.
The early college football odds speak volumes about what the rest of the season might look like, especially for teams like the Miami Hurricanes. The Hurricanes have an edge over the Duke Blue Devils.
After meeting twelve times thus far, the Hurricanes record stands at 11-1, which tells you why Miami fans are pretty confident at this point. Looking at their last three against Duke, the Hurricanes are 3-0 against the spread.
That is a great place to be. Of course, the Hurricanes are unlikely to loosen the pressure at this point. They will endeavor to pick up another win on Friday night.
At Number 14, Miami will be looking to take Durham down. Looking at the OddsShark.com sportsbooks, Miami is a 5.5 point favorite for the road game. It is up to Durham to use their underdog status to surprise the hell out of everyone by scratching out a win.
When it comes to SU, the Hurricanes are still looking good; their record stands at 7-0 when one includes the games from the previous season. Miami's record is just as strong at ATS at 6-1 when one looks at the last seven games played
The Blue Devils are nothing to scoff at either, boasting a record of 4-0 for ATS and SU since the year began.
Other matchups whose odds are worth glancing at include the Mississippi game at Alabama which stands at -28, the Mississippi State Match at Auburn at -9.5 and the Miami/Duke bout at -5.5.
You also have Clemson at Virginia Tech, Georgia at Tennessee, USC at Washington State and BYU at Utah State boasting odds of -6.5, -6.5, -4 and -3.5 respectively.
The USC Trojans game against the Washington State Cougars will be an interesting one to watch. The Trojans are number 5 and they are favorites in the game against their number 16 opponents.
USC always dominates when it comes to Pac-12 opponents. Of course, things could change this season, but the last 9 games the Trojans have played against a Pac-12 opponent have seen them come out on top.
Then again, the fact that USC has a 1-4 ATS record over the period of the last five games should be a cause for concern for the team, especially when one looks at the Cougars whose last seven games have seen them garner a record of 6-1 ATS.
Friday will be a big day for everyone involved. And it isn't just because of the Cougars and the Trojans. The BYU/Utah State and Nebraska/Illinois games are not really that high profile.
It will be the USC/Washington State game that will draw eyeballs. Though, you also have Clemson/Virginia Tech and Mississippi/Auburn. Fans can look forward to three games consisting of two ranked opponents in Week 5.
Auburn beat Missouri on the road last Saturday. The victory was a thoroughly convincing one, so they are going into their game on a high.
Clemson is in an even better position, having maintained an 11-game road winning streak.
All in all, there are a couple of strong contenders to watch in Week 5. After beating Vanderbilt 59-0, Alabama is probably the strongest team around, and Tennessee has won 12 of their last 13 home games. That tells you that there will be no easy victories.