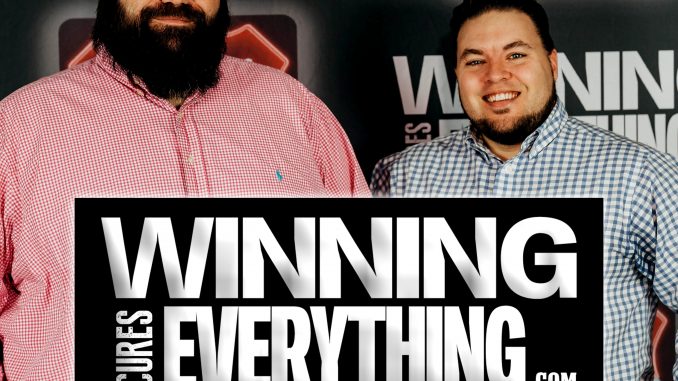 Sign up for our E-mail List!
Get our latest news once a week, including pick'em reminders!
Gary and Chris react to the final results of the 2019 College Football Playoff Semifinals – Clemson's 29-23 win over Ohio State in the Fiesta Bowl, and LSU 63-28 destruction of Oklahoma in the Peach Bowl.
———-
◦ Find out more about Tunica, MS sports books! http://bit.ly/2Ynn56V
◦ WCE Weekly Football Picks Contest! http://bit.ly/2ZnqSkp
◦ Get our gambling picks here: http://bit.ly/2MBSCLf
◦ Subscribe on YouTube! http://bit.ly/2OFfgFa
Support this podcast at — https://redcircle.com/winning-cures-everything9033/donations