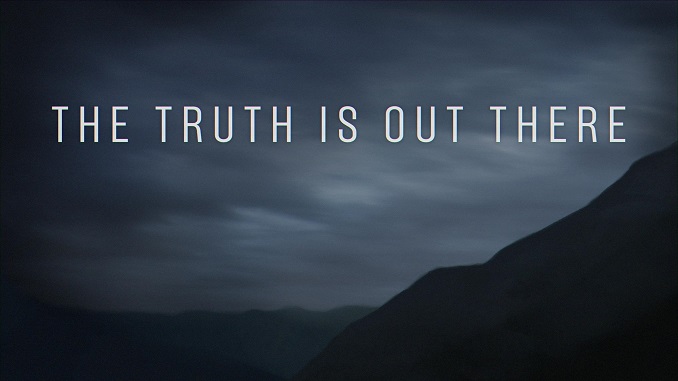 An Ole Miss fan sent an e-mail to Tom Mars yesterday, after our story went up, with several allegations, to which his statement to us should have answered.
The e-mail is a perfect example of what Mars was pointing to in the quote he gave to Winning Cures Everything.
It's insane.
I asked Tom if we could post the e-mail, and he agreed.
We've redacted the sender's name, so as to not embarass the person.
Here is the original e-mail.
On Nov 21, 2017, at [4:56] PM, ———— <—————> wrote:

Mr. Mars,

I know you're a busy man and may not answer this email, I need to ask you some questions. You recently released a statement saying that you weren't colluding with anyone to run a smear campaign against ole miss. Now, I understand that every hour you've spent dealing with university of Mississippi matters have been billed professionally for one client or another, but can you really say you haven't colluded with anyone? What about rose bowl? He has repeatedly stated that you colluded with him to hurt ole miss. Is he not being truthful? What about representing a current player that didn't need any kind of representation to get a transfer? Whether it was your intention or not, you have made it seem to everyone but the folks in the golden triangle of Mississippi that you have a major agenda against ole miss and will do any and everything to destroy their program. Otherwise, why tell a kid he needs representation to transfer when he doesn't? Especially since that kid said on his own Twitter " hugh and Ross didn't lie." Since he said they didn't lie, representing him cannot be for that reason.

Do you deny having an agenda?

Sent from my iPhone
Tom was kind enough to send us his response to the person.
From:

"Thomas Mars" <—-@——-.—>

Date:

November 21, 2017 at

[7:59:40]

PM EST

To:

———– <———–>

Subject:Re: Question

Good evening, ——.

I've carefully read your email, which begins with a blatantly false statement about Steve Robertson "repeatedly" saying he had "colluded" with me to "hurt Ole Miss."  As you must know, Steve has never once made such a statement – much less "repeatedly."  It's no secret that I asked for Steve's help in identifying phone numbers associated with sports reporters for the purpose of representing my client, but that's a far cry from "collusion" or a conspiracy to "hurt Ole Miss."

FYI, and to save you the trouble of going to the dictionary, here's the definition of collusion:

No disrespect intended, ——–, but your baseless assertion about me "colluding" with Steve is just another example of the misguided thinking that I was referring to when I shared my thoughts with Gary Segars last night.

In any event, since you took the time to write to me, let me ask you a couple of questions. First, do you believe that Coach Freeze and/or other Ole Miss officials lied to the 2016 student athlete prospects and to the sports media regarding the allegations in the 2016 NOA? Second, if you do believe that, do you think they should be held accountable for their actions? You don't have to answer those questions, of course, but I'm curious about your opinions on those topics. In my way of thinking, those are the questions Ole Miss fans like yourself should be asking.

At any rate, if Gary Segars needs any more examples to illustrate the points I was making when we talked last night, I'll forward your email to him.

Tom Mars
The truth of the matter is this:  There are no conspiracy theories involved in trying to shed light on an unfortunate situation with the Ole Miss football program.
Tom Mars is an attorney who has been hired to do a job.
He was first hired by Houston Nutt.
Now, he has been hired to represent a current Ole Miss player who feels he and his family were lied to by the head coach and the athletic director at Ole Miss.
The Houston Nutt case, and the Ole Miss apology, proved that the media had been lied to regarding the contents of the first Notice of Allegations from the NCAA.
Basically, student athletes in the 2016 football recruiting class signed with the University of Mississippi under false pretenses.
Honestly, it makes sense that Deontay Anderson would hire the attorney that had already done the research to dig up those lies.  If the player chooses to file a lawsuit against the school, Mars would be in the best position to use information that he has already found to help in his case.
There is no conspiracy.  There are kids that have had to pay a price due to lies from the people in charge of the football program at the University of Mississippi.
---
Get caught up with our other stories on the Ole Miss vs NCAA mess:
Ole Miss vs NCAA: All Your Questions Answered
Hugh Freeze: Why is the NCAA going after him?
Hugh Freeze: Why is Ole Miss standing with him against the NCAA?
Ole Miss vs NCAA: The Story Behind Barney Farrar
Ole Miss: Football Enthusiasm is in serious trouble
Barney Farrar's Attorney Responds to Ole Miss
Barney Farrar Response to the NCAA's NOA
Rebel Rags vs Miss St: Does this help Ole Miss?
Bruse Loyd, Farrar's attorney, on Louisville, Rebel Rags & more
Ole Miss vs NCAA: With Nutt lawsuit, how does Freeze keep his job?
Ole Miss Wants to Keep Hugh Freeze, and Here's Why
Hugh Freeze is Out at Ole Miss: What Happened and What's Next
Are things trending positive for Ole Miss vs NCAA?
What if there is more to the Ole Miss Escort Calls? (Part I)
What if there is more to the Ole Miss Escort Calls? (Part II)
Ole Miss vs NCAA: Good News… and then Bad News
Houston Nutt vs Ole Miss: Q&A with Thomas Mars
Thomas Mars: Ole Miss made it clear all employees would comply with contract
Houston Nutt vs Ole Miss: Mars Responds to Ole Miss release of Freeze phone records
Ole Miss vs NCAA: Sworn Affidavit claims Freeze used Burner Phones for Recruits
Rutgers compared to Ole Miss, and why the NCAA might delay release of sanctions
Ole Miss settles with / apologizes to Houston Nutt.  Now what?
Ole Miss vs NCAA: It's Been 8 Weeks.  Where's the NCAA's report?
Player claims deception by Ole Miss / Tom Mars responds to message board rumors
---