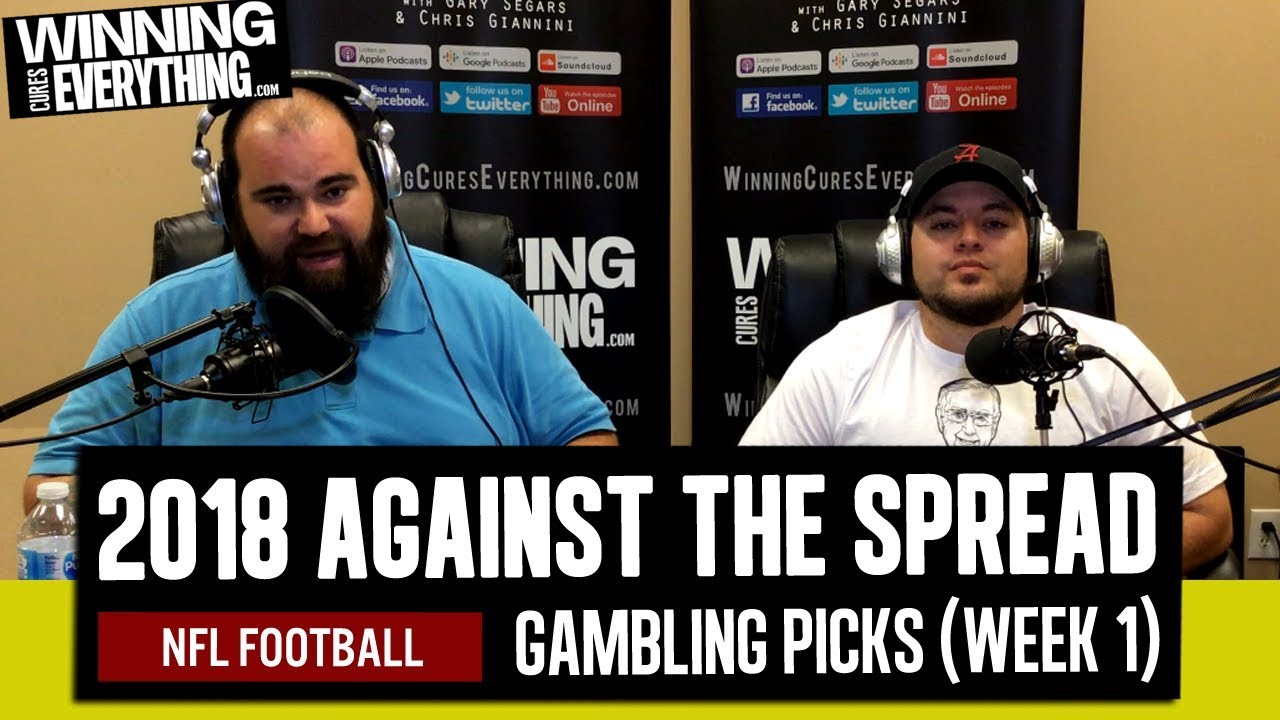 Gary's picks
NFL Football
Week 1!  To keep up with our record for the year, along with results from each game we pick, please visit our Gambling Picks page!
49ers @ Vikings (-6)  (Sunday / 12pm CT / FOX)  
Jimmy G went 5-0 as a starter with the 49ers last season, and that hype has gotten us a line under a touchdown
The narrative around the Vikings is that they've always been "a good QB away."  Well… they now have Kirk Cousins.
RB Dalvin Cook returns, and the 49ers were 22nd in the NFL against the run last year, allowing 116.3 ypg.
Vikings led the NFL in total defense (272 ypg) & scoring defense (15.8 ppg) in 2017, and they lost nobody.
Falcons @ Eagles (-2.5)  (Thursday / 7:20pm CT / NBC)
There is just WAY too much hype on the Falcons coming into Philly on opening night.  Super Bowl champs, in their opening game, are 14-3 straight up the last 17 straight seasons, and 10-5-2 against the spread.
The line is shorter because Carson Wentz is still not back… but remember, QB Nick Foles is the one that won Super Bowl MVP.
The Eagles roster actually looks a little better than they did last year.  Will the chemistry remain?  We'll see.
The Falcons averaged 8.6ppg vs Eagles, Pats, and Vikings (top 5 defenses) last year.
I don't buy that the Falcons and OC Steve Sarkisian will be able to score enough to cover this spread.
Jags @ Giants (+3)  (Sunday / 12pm CT / FOX)
people forget the Jags were 10-6 last season… not 14-2. They're beatable.
Giants will be hyped with new coach Pat Shurmer, new RB Saquon Barkley, and the return of WR OBJ.
If the Giants offense is better, the defense will improve because they won't be on the field as much.
I don't trust Jags QB Blake Bortles.
Is Eli Manning going to try and show up Jags CB Jalen Ramsey for his offseason comments?
Texans @ Pats (-6)  (Sunday / 12pm CT / CBS)
Patriots' first game at Foxborough since the Super Bowl loss to the Eagles – Tom Brady and crew will be out to prove a point in game 1.
Texans' QB DeShaun Watson's first game back after an ACL injury last season.  Belichick with plenty of time to prepare for a 2nd year QB?  I'm rolling with Bill.
the metrics (Sagarin, Massey, etc) all say the Pats should be a double digit favorite.
Redskins @ Cardinals (PK)  (Sunday / 3:25pm / FOX)
Cardinals QB Sam Bradford is healthy… and WR Larry Fitzgerald said he's the most accurate QB they've ever had in Arizona.
Cardinals RB David Johnson is back from injury… running game should improve, which will make the defense better by keeping the chains & the clock moving.
The Cardinals defense is still legit, and I hate Alex Smith's weapons in Washington right now (aging Adrian Peterson, Josh Doctson, etc)
Cardinals are 15-8-1 Straight Up at home over the last 3 seasons, and they always play better at home.