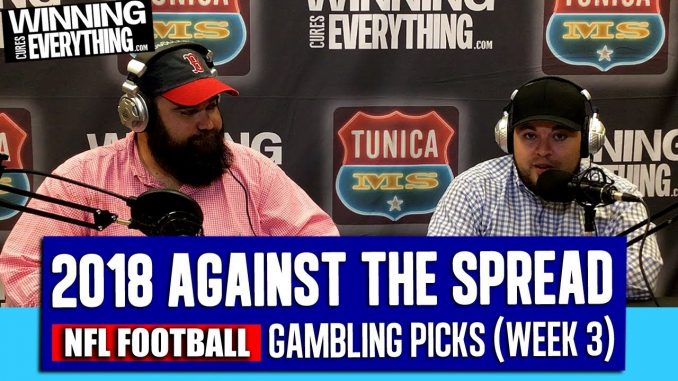 Gary's picks
NFL Football
Week 3!  To keep up with our record for the year, along with results from each game we pick, please visit our Gambling Picks page!
Raiders @ Dolphins (-3)   (Sunday / 12pm CT / CBS)  
body clock game for the Raiders (west coast to east coast for an early game)
the Raiders have moved the football, but only have 32 points to show for it
Dolphins are only averaging 299 ypg, but they've scored 42 points, thanks to the defense putting them in prime scoring position
I like Adam Gase over Jon Gruden in this spot
Bills @ Vikings (-17)   (Sunday / 12pm CT / CBS)  
Josh Allen (or Nate Peterman) vs this Vikings defense looks like a horror movie
Buffalo is 31st in the league in passing yards (only 139.5 ypg), and they won't be able to run the football against that defensive front
Minnesota is going to be pissed after letting a win over Green Bay get away
49ers @ Chiefs (-6)   (Sunday / 12pm CT / FOX)  
SF is giving up 278 yds per game – #24 in the NFL.  Patrick Mahomes will eat them alive.
KC's first home game of the season… and a bit of a body clock game for the 49ers (west coast coming to central time zone – kick is at 10am local time)
KC is +1 in turnovers this season, SF is -2.  That could account for another score for the Chiefs.
Kansas City is just too hot right now, and I think that carries over at home, especially under a touchdown.
Steelers @ Bucs  o53  (Monday / 7:15pm CT / ESPN)  
Tampa Bay is #2 in points scored so far this season, and Pittsburgh is #9.  Add to that, these teams are ranked #1 and #2 in total yardage in the NFL.
Let's keep adding why we believe there will be points: the Steelers are #25 in total defense, while the Bucs are #31, and they are #27 and #28 in points allowed.
It's simple math, really.  Bad defenses + good offenses = hitting the over
Bears (-4.5) @ Cardinals   (Sunday / 3:25pm CT / FOX)  
Cardinals are averaging only 175 ypg total offense, and now Larry Fitzgerald is not 100%
Trubisky finally started getting the ball in the air vs Seattle (25/34 200 yds, 2 TDs, 2 ints)
Khalil Mack is going to terrorize Sam Bradford
The Bears pass rush will eat that offensive line for lunch.  This is an overwhelming mismatch.  Arizona will be lucky to score in this one.