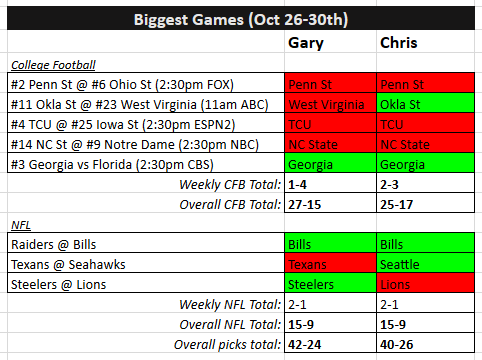 Worst week I've had here.
I had been talking up Ohio St for weeks, and couldn't pull the trigger at the end.  I thought West Virginia would be able to put up points… and they did, but Oklahoma St looked great after only scoring 13 (in an overtime game) against Texas.
I thought NC State, coming off a bye week, would be able to stuff the run against Notre Dame and sneak out a win.  And I thought TCU would win a close one – had no idea Iowa St would hold their offense scoreless.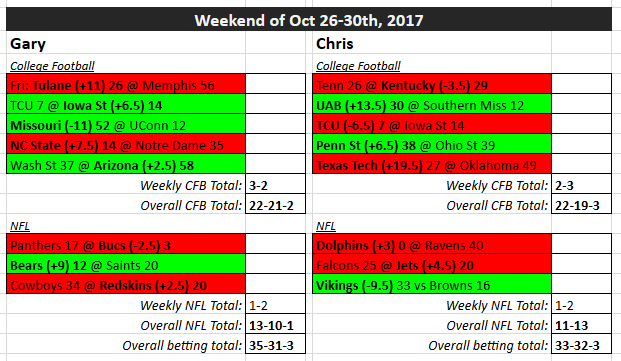 Started out with a loss on Friday.  I still have no idea how Memphis's defense is able to slow teams down right now with so many guys out.
Went 3-1 on Saturday, so that was good, and the one I lost was the one I felt 2nd best about.  NC State has one of the top rushing defenses in the country and they don't turn the football over… and both of those things failed them on Saturday in South Bend.  Notre Dame is absolutely for real.
I'm still 4 games over .500 for the season, if you combine NFL and CFB, so I'm looking forward to getting that number much higher as the season progresses.