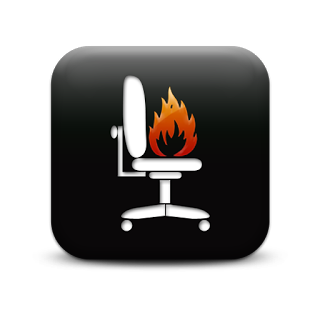 On yesterday's podcast, we discussed coaches that are clearly on the hot seat for next season, and that should probably be fired this year. Along with that, we brought up some names of coaches that should be in bigger jobs…
There are 3 tiers in college football: the bottom tier is where the Sun Belt, MAC, Conference USA and others reside – the middle tier is the AAC and the Mountain West, and then you have your Power 5 schools.
The order of things is generally you move from level 3 to level 2 then to Power 5… but sometimes those things get bypassed, especially if you're already a coordinator on the Power 5 level, etc. You don't have to have head coaching experience to get a big time job in those instances, although it would help in some cases to break in at a lower level than the big time expectations of a Power 5 job (i.e. Kirby Smart going straight to Georgia, Will Muschamp going straight to Florida, Lane Kiffin to the Oakland Raiders, etc).
Here's my stab at the coaches that need to be gone, and the upstart coaches that should be in bigger jobs sooner than later.
Coaches that should be gone
There are several on this list that have had several years to get things turned around, and just have not been able to get it done, for whatever reason. At what point does patience run out when you're making millions of dollars? For these schools, it should be soon.
1. Brian Kelly / Notre Dame
Kelly has been awful this year, and with all of the incidents under his watch (death of student videographer, suicide of ND alleged rape victim, NCAA academic fraud issues, arrests, attacking assistant coaches, berating players and coaches… see here for more: http://www.hustlebelt.com/2016/11/28/13761070/group-five-brian-kelly-notre-dame-fighting-irish-penn-lions-baylor-bears-art-briles-college-football), there's just no excuse anymore to keep him around. It took a while, but after a good 10-2 season last year, the wheels fell off this season, with the team falling to 4-8. The worst part is that he doesn't take the blame for anything that comes out – it's always somebody else's fault. If Kelly is not gone this season, he definitely should be next year.

2. Butch Jones / Tennessee
Butch. Butch, Butch, Butch. Not a good way to end the 2016 campaign, sir. Through 4 years, Jones is 29-21 as the head coach at Tennessee. He is 14-18 in the SEC. So that's 15-3 against non-divisional opponents. This was the year that he finally had all of his own guys — year 4. The one he had been pointing to. To show why it's about time for him to be gone… these are the figures: 4-14 against teams ranked in the Top 25, 2-2 against Vanderbilt, 0-8 against the SEC West, 1-3 against Florida, 0-3 against Will Muschamp, etc. The list goes on and on. Yes, he had to rebuild what Derek Dooley screwed up… but I don't believe Jones will ever be more than an 8-4 coach… and he needed a fumble recovery in the endzone against App St and a Hail Mary to beat Georgia just to not be 6-6. He's a lame duck coach next year because they're going to be awful in 2017, so why not just go ahead and clean house now?

3. Mark Helfrich / Oregon
Helfrich went 11-2 his first season, then made it to the first college football playoff in year two, but got his doors blown off by Ohio St in the championship game to finish 13-2… and it's been downhill ever since. He went 9-4 last year, but the chinks in the armor came early, in a close 31-28 loss at Michigan St, but then they came home and got blown out 62-20 by Utah. The Ducks managed to close strong, but then lost their bowl game to TCU 47-41 – a game in which they were up 31-0. This year, they've gone 4-8, and you know everything is trending in the wrong direction. Phil Knight, Nike CEO, doesn't like losing – not with the amount of money that he's pouring into the program. They need to make this move now, because the longer they sit in mediocrity, the longer it takes to get out of it.

4. Jim Mora / UCLA
Mora started out strong at UCLA, going 9-5 in his first season, and then 10-3 the next two, followed by 8-5 and now 4-8. He had a stretch of time to take the city of Los Angeles away from USC, and now it looks like Clay Helton has gotten that program turned around, and UCLA is in a load of trouble. Yes, his star QB went out this year, but they were pretty bad with Rosen in anyway. Maybe they could have gotten to 6-6… but does that make a difference? This is trending badly, and it's time to cut ties.

5. Rich Rodriguez / Arizona
Rodriguez has been trying for years to get out of Arizona, because he understood how difficult it is to win there. He started out 8-5 his first two season, then went 10-4, including an appearance in the Fiesta Bowl in 2014, but in 2015 he was back to 7-6, and he's now at 3-9 this year. It's trending poorly and, if Arizona wants to stay somewhat relevant in the Pac 12, they need new blood.

6. Kevin Sumlin / Texas A&M
Sumlin started out fast, going 11-2 in his first season with Johnny Manziel at QB, then got to 9-4 the year after, and has now gone 8-5, 8-5, and 8-4 in his last 3 seasons. Not a lot of wins for that $5M per year he's making. He starts out hot, going 5-0, 5-0, and 6-0 the last 3 years, but he's 5-7 in November the last 3 years, including 1-3 this year. His teams always seem to tumble to the finish line, and bringing in John Chavis as the highest paid defensive coordinator in the country hasn't seemed to fix any of their problems once they get later in the season (including giving up 54 points and almost 300 yds rushing at home against LSU in the last game of the year).

7. Hugh Freeze / Ole Miss
The biggest issue here is the NCAA mess that's going on in Oxford surrounding Freeze and his assistants. But, on top of that, his team had their worst season under his coaching, going 5-7 this year, with the worst scoring defense and worst rushing defense in the SEC. No offense in the country could even out how bad their defense was this year, and that's with his "top-notch" recruiting bringing in top 10 classes every year. Things are trending way way way down right now, and if Ole Miss wants to get out in front of this NCAA issue, they should cut ties with Hugh Freeze, clean house, and start over with another one of these upstart coaches I've listed below.

8. Kliff Kingsbury / Texas Tech
Kingsbury has had 4 years to fix things at Texas Tech – they don't expect much, just a consistently competitive football team, but things like losing at Iowa St 66-10 are just not going to cut it. The offense can be incredibly explosive, but it can also be shut down by competent defenses… and, speaking of that, he's never had a competent defense in any of the 4 years he's been there. I don't think Tech will make a change yet, but it's getting close to time after going 5-7 this season. Kingsbury is now 24-26 in his 4 seasons, and there's no reason to believe they'll be any better next year.

9. Bret Bielema / Arkansas
Bielema is a lot like Kingsbury. Yes, things were a mess at Arkansas after Petrino, and, yes, Petrino runs a very specific kind of program that makes it difficult to move to any other style once he's gone. You can't immediately go from finesse to power football without recruiting the entire roster all over again. But Bielema just completed year 4 of the cleanup, and he ended up with a worse record (7-5). The losses got worse this year, and his usual November magic never appeared, getting thrashed at home 38-10 by LSU, and losing on the road 28-24 to a terrible Missouri team. This Arkansas team seemed to return back to their finesse ways, giving up a league worst 6.16 yards per rush, and on offense they were the #10 rushing offense out of the 14 team conference, and the 3rd best passing offense behind Austin Allen. The same things win that always won – running the football and stopping the run. They couldn't do either, and it doesn't point to good things for the future.
Coaches that will move up
1. PJ Fleck / Western Michigan
Fleck is the hot name because he's built a program at Western Michigan. Went 1-11 his first season, then went 8-5 the next 2 years, and this year he broke through and is sitting at 12-0. He's the hottest name out there because he's young (36 years old) and he has his own way of doing things and connecting with players. He'll be gone somewhere sooner than later because the kid knows how to win. I would imagine, if Oregon doesn't talk him into coming to the West Coast, that he'll be paid well by Purdue this offseason.

2. Willie Taggart / South Florida
Taggart has rebuilt 2 different programs – taking a bad Western Kentucky team from 2-10 his first season to 7-5 and 7-5 in his last 2 and setting it up to be a consistent winner under the next guys (Petrino and Jeff Brohm), and he took a bad South Florida program from 2-10 his first season, to 4-8, to 8-4, and he's now gone 10-2 this year at South Florida. He knows how to recruit to small schools, and was the running backs coach under Jim Harbaugh at Stanford from 2007-2009 (coaching Toby Gerheart to a 2nd place finish for the Heisman). The guy knows how to build a program from the ground up – he'd be a great fit at Ole Miss, Tennessee, or Arkansas in the next year. He will get a power 5 job sooner than later.

3. Matt Rhule / Temple
Temple is not a football power. At all. And yet, Matt Rhule has built that program from 2-10 his first season, to 6-6, to 10-4 last year, to 9-3 this year with a chance at a conference title this weekend at Navy. He played LB at Penn St under Paterno from 94-97, and has moved around quite a bit as a coach, but he's proven he can build a team from nothing. He's another that could grab the Purdue job, but he could be a great fit at Notre Dame if they decide to cut ties with Brian Kelly.

4. Phillip Montgomery / Tulsa
A guy from the Art Briles tree of coaches (like Dino Babers, etc), he knows the Air Raid offense, and has taken Tulsa from a laughing stock to a 6-7 record in his first season, to 9-3 this year, averaging over 41ppg and over 522ypg. If he continues on this path next season, there will be plenty of schools looking for offensive minded coaches that will sweep him up in a heartbeat. He's only 44 years old, but he could end up at any of the Big 12 schools that are looking to keep their offenses rolling in a league that's based on it.

5. Jeff Brohm / Western Kentucky
Brohm is an offensive minded head coach from the Petrino coaching tree. He's gone 8-5, 12-2, and 9-3 in his first 3 years at Western Kentucky, and he's only 45 years old. His offenses consistently are high powered and balance the run and pass, and he knows how to win. He's playing this weekend for the Conference USA title. I think he would have to move up to one of the 2nd tier conferences before he can grab a Power 5 job – he may be a good fit at Cincinnati once they fire Tommy Tuberville.

6. Scott Frost / UCF
Frost has only been a head coach for 1 season, coming to UCF after being offensive coordinator at Oregon, but he's taken a team that went 0-12 last season and has gone 6-6 and making a bowl game this year. The other interesting point is how far off Oregon has fallen after he left – going from a perennial top 25 teams with an explosive offense, to 4-8 and the head coach possibly being fired. Frost could end up taking the Oregon job, in the same mold that Malzahn left as OC of Auburn to be head coach at Arkansas St, and then came back to Auburn literally the next year.

7. Lane Kiffin / Alabama (offensive coordinator)
Kiffin has rehabbed at Alabama and has turned 3 run-of-the-mill QBs into stars (Blake Sims, Jake Coker, and Jalen Hurts). Alabama is in their 3rd straight SEC Championship game with Kiffin this weekend, and, honestly, when Kiffin was a head coach, he was not that bad. I'm thoroughly convinced that he would be the best coach in the SEC East right now, and, if put in the right situation, could flourish, now that he's been under the wing of Nick Saban. Houston could be a good spot for Kiffin this year.

8. Craig Bohl / Wyoming
Bohl is a genius. There's not much more to say about him. He was at North Dakota St and won 3 straight National Championships there, and was talked into the Wyoming job, where he's gone 4-8, 2-10 and now, finally, 8-4 and is playing in the Mountain West Championship game (thanks to a win over Boise St this year). He's turned that program around from nothing, and he'll do the same anywhere he goes. The only issue is that he's 58 years old, so he may be too old for some Power 5 programs that are looking for youth to come in and fire up the fanbase.
9. Neal Brown / Troy
Troy was 17-31 in the 4 years prior to Brown taking over his first college coaching job. He went 4-8 in his first season, but is now 9-2 with a chance at 10-2 this weekend. This year, he took Troy to their first ever AP Top 25 poll appearance (and the first for the Sun Belt conference), and came within 6 points of winning at Clemson. Brown is still young, only 36 years old, and he'll likely have to move into the American before he can get a power 5 job, but his trajectory is pointing in the right direction already.

Share this post!