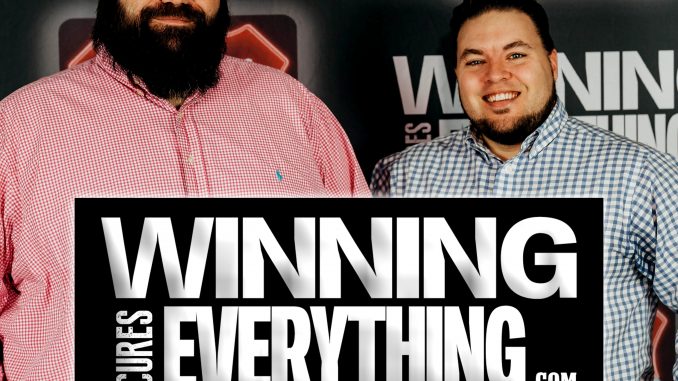 Sign up for our E-mail List!
Get our latest news once a week, including pick'em reminders!
Gary & Chris dive into all the latest coaching news in college football & the NFL, but start off with [2:25] whether or not Jake Fromm made the right decision to declare for the NFL draft.
[4:50] Mississippi State hired Mike Leach away from Washington St. How quickly can State be good in Leach's system, what does the future look like in Starkville, and why did Leach to the SEC take so long?
[21:50] Rocky Long stepped down at San Diego St, and Brady Hoke got the job, Fresno St hired Kalen DeBoer, Boston College hired Jeff Hafley, Memphis hired Ryan Silverfield, who hired Mike MacIntyre as their new DC, what should we make of Steve Addazio to Colorado St, and can Willie Taggart be successful at FAU?
[31:36] NFL Coaching changes! What to make of the Cowboys hiring Mike McCarthy, Panthers hiring Matt Rhule, Redskins hiring Ron Rivera, the Giants hiring Joe Judge, who are the Browns going to hire, and why do Marrone & Dan Quinn still have jobs?
———-
◦ Find out more about Tunica, MS sports books! http://bit.ly/2Ynn56V
◦ WCE Weekly Football Picks Contest! http://bit.ly/2ZnqSkp
◦ Get our gambling picks here: http://bit.ly/2MBSCLf
◦ Subscribe on YouTube! http://bit.ly/2OFfgFa
Support this podcast at — https://redcircle.com/winning-cures-everything9033/donations