While NBA ratings are up the last 2 years, the suspense of the NBA regular season has been gone for quite some time.
Last year, it became the same thing with the NBA Playoffs.
Warriors vs Cavs.
Both teams walked through the playoffs towards a less-than-riveting NBA Finals that saw Golden State win the series 4-1.
On our podcast, Chris and I discussed, last season, the idea of switching the NBA playoff seeding to a 1-16 format instead of just doing Eastern and Western Divisions.
One, to give us some different matchups rather than the same playoffs every season, and two, to make the regular season mean something for these teams that don't want to have to play a difficult opponent early in the playoffs.
As it is currently sits, this is the NBA standings for each conference:
Eastern Conference:
Toronto Raptors
Boston Celtics
Cleveland Cavaliers
Washington Wizards
Indiana Pacers
Milwaukee Bucks
Philadelphia 76ers
Miami Heat
The Playoffs would look like this: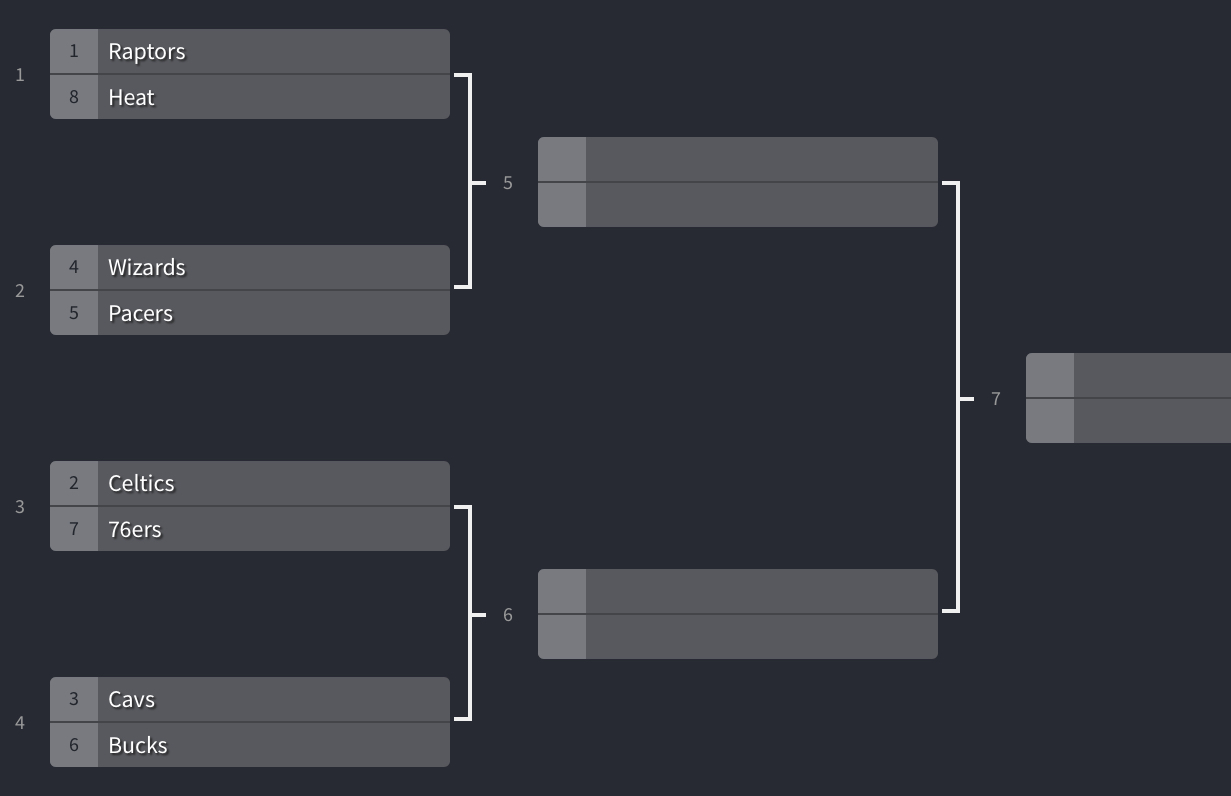 Western Conference:
Houston Rockets
Golden St Warriors
Minnesota Timberwolves
San Antonio Spurs
Portland Trailblazers
Denver Nuggets
Oklahoma City Thunder
New Orleans Pelicans
The Playoffs would look like this: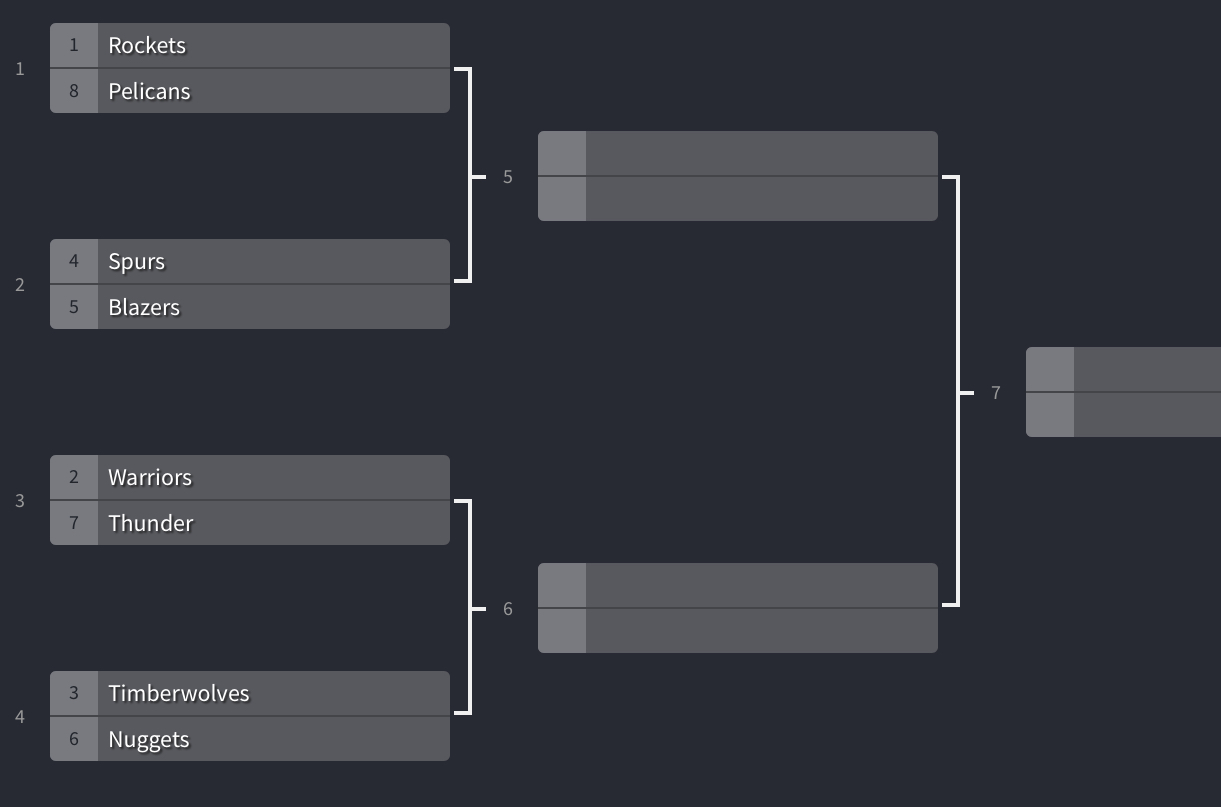 Very few intriguing matchups, even if the play itself might be good.  We've seen these games before.  A lot.
A little over a week ago, Adam Silver brought up that the NBA is looking at seeding the NBA Playoffs in a 1-16 format.
No more conference playoffs.
But it would still ensure that 8 teams from each conference get into the playoffs.
That kind of seeding would look like this: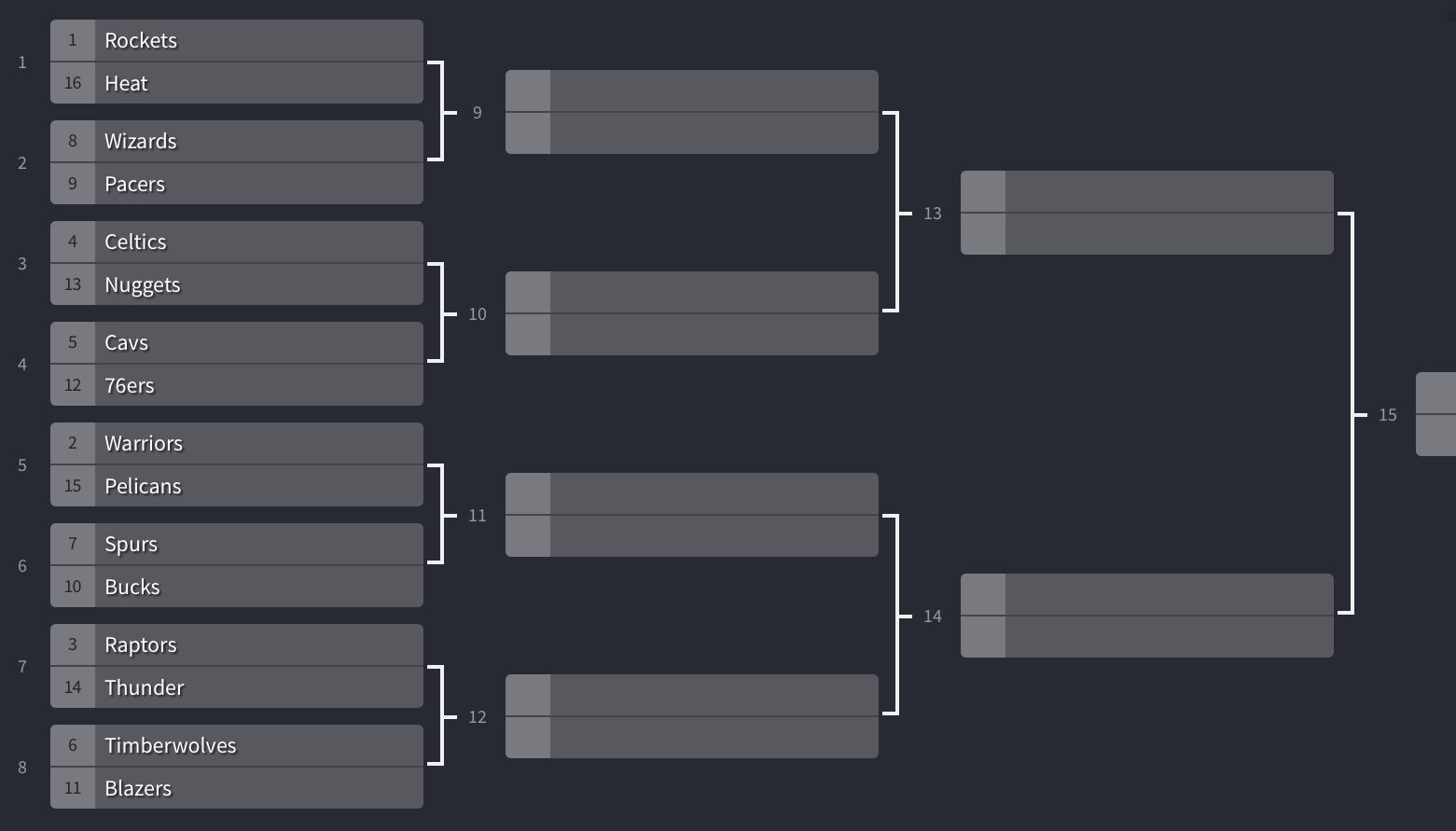 I could definitely get down with that.  Cavs / Celtics in the 2nd round? Rockets and Warriors may not meet until the finals? Raptors vs Thunder in the 1st round?
Count me in.
More interesting matchups throughout the entire playoffs is better for everybody.
Last week, though, things got even more interesting.
Mark Cuban, owner of the Dallas Mavericks, was fined $600k for openly admitting that his Mavericks are tanking, because they are out of the playoff hunt anyway, and there's no real advantage, in the team's eyes, to winning.
The NBA is trying to find a way to stop as many teams from tanking, and, in an effort to do so, is in talks of expanding the playoffs.
Zach Lowe reported last week that the NBA is in discussion about making seeds 7 through 10, in each conference, do play-in games to get into an actual playoff series.
Basically, a play-in tournament, much like the "first four" in Dayton in the new 68 team NCAA tournament.
The way it works is this:
Seed 7 will host seed 8, with the winner advancing to the playoffs.
Seed 9 will host seed 10, with the winner playing the loser of the 7 vs 8 game.
The winner of the game between the winner of 9 vs 10 and the loser of 7 vs 8 would then move on to the playoffs.
As it sits, in the Eastern Conference, you'd have #7 76ers hosting #8 Miami Heat and #9 Detroit Pistons hosting #10 Charlotte Hornets.
In the Western Conference, you'd have #7 Oklahoma City Thunder hosting #8 New Orleans Pelicans, and #9 Los Angeles Clippers hosting #10 Utah Jazz.
Four of those 8 teams would get into the playoffs.
That leaves only 10 teams that wouldn't have a shot at winning a championship once playoff time starts, and 20 teams that would, for all intents and purposes, be "in" the playoffs.  Even a 10 seed could sneak up and upset a higher ranked team, even if it's unlikely to happen.
The NBA needs to do something to make this sport more entertaining, and both of these playoff ideas are definitely intriguing possibilities.