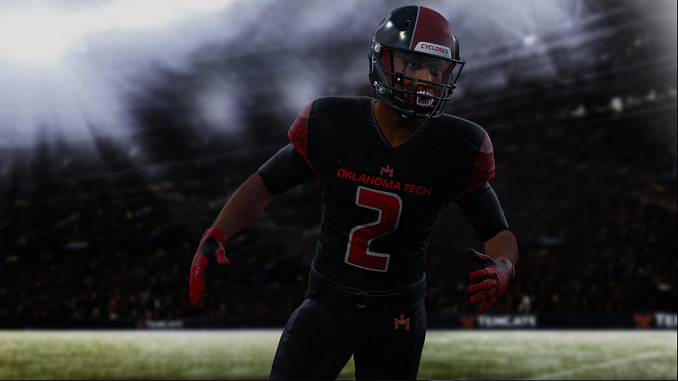 There's a new College Football game coming, and it's different than you think.  Subscribe to the podcast to hear us talk about it!
If you watched any of the opening week college football games on ABC, you surely saw the newest Playstation commercial.
And if you were a fan of the EA Sports NCAA Football video games, your jaw likely dropped.
There was Urban Meyer.
And Jim Harbaugh.
And even Deshaun Watson, Derrick Henry, and Joey Bosa.
If you haven't seen it, take a look:
After that, there was nothing.  But we all saw the college football coaches and college football stars on a commercial for Playstation.
Everybody was excited about it, but nothing really happened with it.  Most people assume Playstation was hyping their PS Vue television "cable cutting" service, where you can watch a ton of college football through the channels they offer.  But there was no mention of Vue, or a game, or anything.
Just the Playstation brand.
What we did find out is there is a PS4, XBox One, PC College Football game that is heading to development.
The game will be titled "Gridiron Champions" and, for those that are curious about the licensing issues, it will NOT be licensed by the NCAA.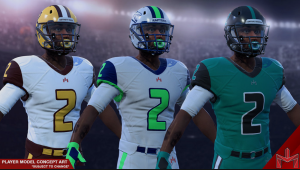 According to the official website, the game will include 126+ generic colleges, including the Mississippi A&M Raptors, the Oklahoma Tech Cyclones, etc.
Our generic roster model will feature completely generic roster names (including the names of Insider Program backers). These generic players will have completely randomized likenesses and traits to ensure that they do not match any likenesses/traits of actual college football players. Our goal with the generic model was to create a solution to create a new college football game without the risk of any legal issues moving forward.

There is a common misconception in the community that Gridiron Champions will not be a "real" college football video game because our first edition will not be fully licensed.  The first edition of Gridiron Champions may not be an "NCAA Licensed" college football video game but it will be a college football video game nonetheless.  The game will feature 126+ generic colleges & universities.  As we outlined in the next section, the community will be able to completely customize their user experience. This customization includes: uniforms, stadiums, players, rosters, conferences, etc.  We have a extremely detailed plan of how to make the first edition of Gridiron Champions as true to the college experience that you witness on Saturday within the constraints our generic model.  With that in mind, the goal has always been and always will be to produce a fully licensed product BUT there is a PROCESS at play.  

We do plan to pursue licensing in future editions of Gridiron Champions!  We have spoken with the Collegiate Licensing Company and Learfield Licensing Company who serve as agents for the licenses to over 600 Universities.  They have both approved our generic roster plans. Also, they informed us that in order to obtain licensing in the future that we need to prove that Gridiron Champions can be profitable and will protect the legal best interest of any college/university that decides to become involved with the project.
So no, it won't be what fans were used to.
But here's the kicker… the game is COMPLETELY CUSTOMIZABLE.  So you can setup the teams however you would like.
The graphics look awesome, and it's a way to get back to playing a college football video game.
I was in love with the NCAA Football games when I was younger.  In fact, I still play the NCAA '14 game with new customized rosters every year.  The problem is, EA Sports stopped making the game before we got into the new age of the College Football Playoff.
This game will include that.
Here's the deal – you can help progress the game, because they still need some funding.  Watch the video above and see what these guys from the NBA and the NFL are talking about.  You can signup for some pretty sweet deals by going here: http://www.imackulatevisiongaming.com/support
I'm excited about this, and hopefully the production and development begin sooner than later.