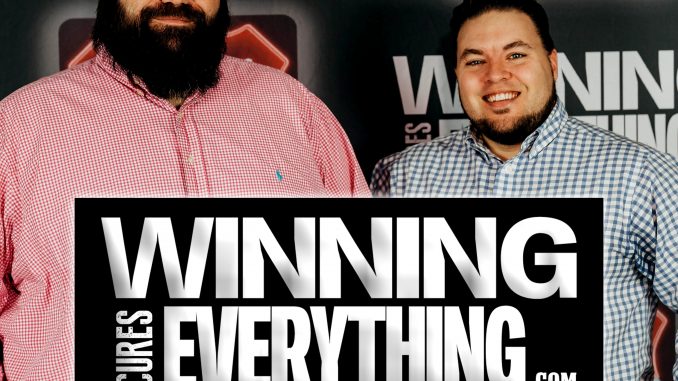 Sign up for our E-mail List!
Get our latest news once a week, including pick'em reminders!
2019 NFL Gambling Picks Week 9! Chris and Gary jump in with NFL picks against the spread for Week 9. Gary and Chris are doing a competition this year to pick a minimum of 4 NFL games each week (totals or against the spread), including putting a dollar amount on it, and we're keeping track of who can profit the most over on the website! If you'd like to see where we stand on the year, visit here: http://www.winningcureseverything.com/gambling-picks.
———-
► Find out more about Tunica, MS sports books! http://bit.ly/2Ynn56V
● WCE Weekly Football Picks Contest! http://bit.ly/2ZnqSkp
● Get our gambling picks here: http://bit.ly/2MBSCLf
● Subscribe on YouTube! http://bit.ly/2OFfgFa