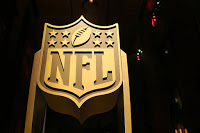 – Chris Giannini
Finally, the NFL gave us an exciting Sunday of watching football! It only took them 8 weeks to get it right. After this week I still struggle wondering who is good? Every week nothing seems to make since with this league except my Patriots are great and my Browns could stink up a Yankee Candle. I thought I would break out the "tiers" to attempt to understand where these teams stand as of now. It didn't work. Below is my ranking that I settled on after many attempts.

Share this post!
1. Patriots
This is the biggest gap you can imagine between the Pats and everyone else.
2. Cowboys
3. Raiders
4. Broncos
5. Falcons
I have no clue how to judge the Steelers with Ben's injury. Will he comeback healthy? Will he continue to be in and out of the lineup? With Ben they are with the Cowboys. Without him they are with the Bills or Rams.
6. Steelers
7. Chiefs
8. Chargers
I know I will catch crap for the Chargers but they are the most exciting team to watch every week and they are competitive in every game. No other team can say that other than the Cowboys and Patriots. And with the Vikings we have learned that bad offensive lines cannot travel well and their line is terrible.
9. Vikings
10. Seahawks
11. Packers
This is the closest tier. I almost made it 1 tier but I think there is a slight difference in the top 3 teams over the bottom 3.
12. Redskins
13. Eagles
14. Lions
And here is where the league really begins to fall apart. While there are no perfect teams all of the teams below this have MAJOR flaws that have and will continue to cost them wins.
15. Giants
16. Texans
17. Saints
18. Rams
19. Cardinals
20. Buccaneers
21. Bills
22. Panthers
23. Titans
24. Bengals
Finally we have the junk pile of the NFL. There are usually 2 or 3 teams in this tier, but this season we have 25% of the league! That's absurd.
25. Dolphins
26. Bears
27. Jets
28. Ravens
29. Colts
30. Jaguars
31. 49ers
32. Browns
If I had to hand out Mid-Season awards the MVP would be between Tom Brady and Derek Carr. Rookie of the year is a battle between 2 teammates: Dak Prescott and Ezekiel Elliot. And coach of the year is between Bill Belichick and Mike Zimmer (with a dark horse being Jack Del Rio)
Coaches that will be fired after this season aren't as many as I would have thought when first started putting this list together. Mainly because so many coaches are in their first or second year, but coaching is BAD right now. Fired coaches will be Jacksonville's Gus Bradley, Indianapolis' Chuck Pagano, and 49ers' Chip Kelly with an outside shot that the Bills could fire Rex if they continue to lose.
Everyone has tried giving all the reasons the NFL ratings are down and I don't think it's complicated. The games are good. They aren't interesting. They haven't been competitive. This past Sunday was an exception. Does that mean fans will rush back to their televisions? Not necessarily. One good weekend doesn't win back fans who suffered through 7 pathetic ones. Hopefully they can keep the momentum going and turn things around.
Share this post!