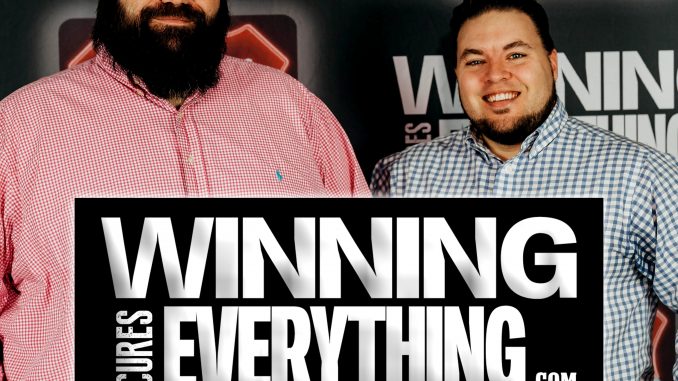 Sign up for our E-mail List!
Get our latest news once a week, including pick'em reminders!
Chris and Gary discuss and breakdown the biggest games and storylines in the NFL each week. After week 1, these are the topics:
1. New England Patriots – the machine just keeps on rolling.
2. Lamar Jackson is proving A LOT of people wrong with his play.
3. Karma is real, and it showed up this week for several players.
4. Arizona is ecstatic about not losing their first game with Kyler and Kliff. Detroit NEEDED to get off to a hot start and let this game get away from them.
5. Vikings are exactly who we thought they were and the Falcons seem to still be broken since the Super Bowl collapse.
6. The 2018 MVP doesn't look to have slowed down at all.
7. Cowboys look to be the king of the NFC after week 1. But now… who gets paid?
8. Teams I know NOTHING about after week 1
9. The Browns keep on doing Chris dirty, and he just can't leave em.
10. Top 5
11. Bottom 5
———-
► Find out more about Tunica, MS sports books! http://bit.ly/2Ynn56V
● WCE Weekly Football Picks Contest! http://bit.ly/2ZnqSkp
● Get our gambling picks here: http://bit.ly/2MBSCLf
● DO NOT CLICK THIS! http://bit.ly/2OFfgFa