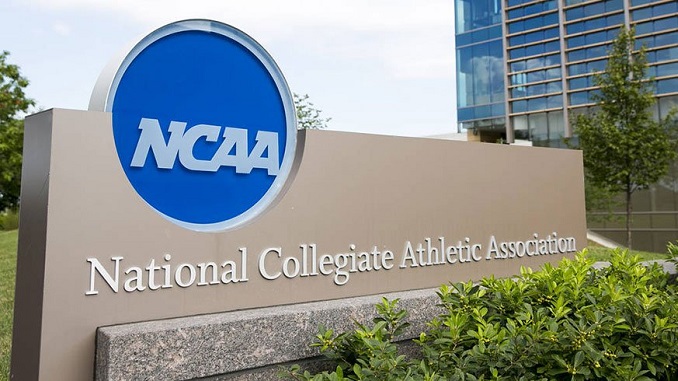 Is the NCAA purposely delaying Ole Miss's COI report?  Or is this normal?  We dive in.  Don't forget to subscribe to and review our podcast!
Ole Miss finished their Committee on Infractions hearing on Tuesday, Sept 12th in Covington, KY.
The NCAA enforcement team spent multiple years investigating in Oxford, which resulted in two NOAs, so, for the Ole Miss football program, it was nice to finally get to this point.
Sadly, the end of the hearing did not quite mark the ending to the nightmare.
The end will finally come whenever the NCAA releases their final report and any additional sanctions.
But when is that supposed to happen?
Well, according to multiple news outlets, it should have been by this past Tuesday, November 7th.
https://247sports.com/college/ole-miss/Article/Ole-Miss-Day-1-Of-NCAA-Committee-On-Infractions-Hearing-In-The-B-107306683
"Though the hearing is taking place this week, the expected time frame for the announcement of any additional penalties on the Ole Miss football program is expected to be 6-8 weeks." 
https://www.teamspeedkills.com/2017/9/11/16285778/ole-miss-ncaa-case-infractions-scandal-committee-hearing-hugh-freeze-leo-lewis
"The decision on sanctions and penalties is expected 6-8 weeks after the hearing. So they should come out sometime in the beginning to middle of November."
https://247sports.com/college/ole-miss/Article/Twenty-years-after-harsh-NCAA-probation-Ole-Miss-is-dealing-with-107335868
"The committee will issue a final ruling in 6-8 weeks, if not longer."
http://www.msnewsnow.com/story/36351023/ole-miss-finishes-meeting-with-ncaa-committee-on-infractions
"The next step in the process is a decision. The NCAA will deliver a verdict in 6 to 8 weeks, including what penalties Ole Miss will face. That timeframe means a decision would be revealed in late October to early November."
More violations? Attorney alleges Ole Miss used burner phones to aid recruiting, school denies claim
"With the hearing over and done with, a ruling is expected within the next 6-8 weeks."
Different from all of those reports, Pat Forde drew the ire of Ole Miss fans when he reported a different time frame:
As dramatically weird as this all might be, we won't get a ruling anytime soon. Rest assured, the NCAA isn't going to be saying anything before the Egg Bowl game between Ole Miss and Mississippi State on Nov. 23 – no need to further stoke that out-of-control fire. The Rebels and their former coaches will not learn their fate until the last week of November at the earliest.
Ole Miss fans have called Pat Forde (and USA Today's Dan Wolken) the NCAA's mouth piece for a while.  They seem to believe that everything that has been released, or "leaked," in regards to this case, came from NCAA sources directly to Pat Forde.
So if we have now passed 8 weeks, and Ole Miss still has not received a verdict from the NCAA, did Forde actually get his information directly from the NCAA?
Not necessarily.
I did a little research into other prominent NCAA COI hearings this year, and looked at the time frames regarding those cases.
North Carolina case
North Carolina's COI hearing ended on Thursday, Aug 17th.
The NCAA planned to release their findings on Friday, Oct 6th, which would have been 7 weeks and 1 day after the COI hearing, but North Carolina delayed it due to "scheduling conflicts."  That conflict was a capital fundraising campaign in Chapel Hill for the University that spanned the entire weekend.
Instead, the NCAA released their COI report for the UNC case on Friday, October 13th.
How long after COI hearing: 8 weeks and 1 day after the COI hearing.
Louisville case
Louisville's COI hearing wrapped up on Thursday, April 20th.
The NCAA released their COI report on Louisville on Thursday, June 15th.
How long after COI hearing: Exactly 8 weeks
So far, everything looks about as expected.  8 weeks appears to be the standard time, right?
Well, not exactly.
Rutgers case
Rutgers COI hearing concluded on Fri, July 14th.
The NCAA released their COI report on Rutgers on Fri, Sept 22nd.
How long after COI hearing: Exactly 11 weeks
So why was North Carolina's going to be released just a touch over 7 weeks, Louisville's released at exactly 8 weeks, and Rutgers' released 11 weeks later?  Is there not some kind of standard laid out by the NCAA regarding a time-frame?
Turns out, there is.
This is according to the NCAA's enforcement website:
"The committee deliberates in private to determine its findings and what penalties should be assessed. The committee's report, prepared with the assistance of NCAA staff separate from enforcement, is released eight to 12 weeks after a hearing."
The NCAA could release their findings on Ole Miss at any time, but Forde's statement doesn't seem that far fetched.
And he didn't have to get it leaked from an NCAA source.  He just had to read from their website.
So, on what date would Ole Miss receive their report from the NCAA if it arrives exactly 11 weeks after their COI hearing date, just as the Rutgers case?
Tuesday, Nov 28th.  The week after the Egg Bowl.
---
Get caught up with our other stories on the Ole Miss vs NCAA mess:
Ole Miss vs NCAA: All Your Questions Answered
Hugh Freeze: Why is the NCAA going after him?
Hugh Freeze: Why is Ole Miss standing with him against the NCAA?
Ole Miss vs NCAA: The Story Behind Barney Farrar
Ole Miss: Football Enthusiasm is in serious trouble
Barney Farrar's Attorney Responds to Ole Miss
Barney Farrar Response to the NCAA's NOA
Rebel Rags vs Miss St: Does this help Ole Miss?
Bruse Loyd, Farrar's attorney, on Louisville, Rebel Rags & more
Ole Miss vs NCAA: With Nutt lawsuit, how does Freeze keep his job?
Ole Miss Wants to Keep Hugh Freeze, and Here's Why
Hugh Freeze is Out at Ole Miss: What Happened and What's Next
Are things trending positive for Ole Miss vs NCAA?
What if there is more to the Ole Miss Escort Calls? (Part I)
What if there is more to the Ole Miss Escort Calls? (Part II)
Ole Miss vs NCAA: Good News… and then Bad News
Houston Nutt vs Ole Miss: Q&A with Thomas Mars
Thomas Mars: Ole Miss made it clear all employees would comply with contract
Houston Nutt vs Ole Miss: Mars Responds to Ole Miss release of Freeze phone records
Ole Miss vs NCAA: Sworn Affidavit claims Freeze used Burner Phones for Recruits
Rutgers compared to Ole Miss, and why the NCAA might delay release of sanctions
Ole Miss settles with / apologizes to Houston Nutt.  Now what?
---