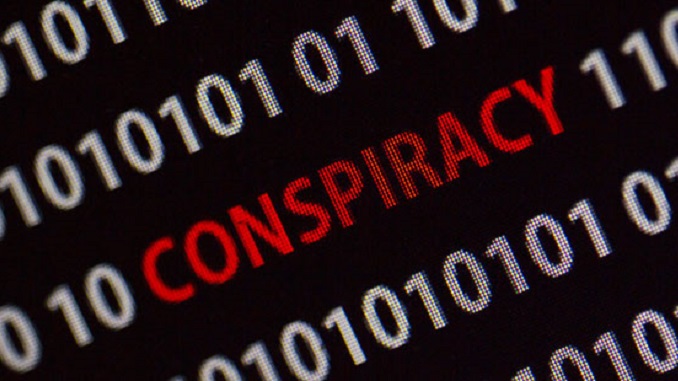 On Tuesday, Dec 5th, Ole Miss announced they are waiving transfer restrictions on any player that wants to transfer from the University.
That was not the case before several players hired attorney Tom Mars to represent them.
We had a story up regarding Deontay Anderson hiring Mars to represent him.  You can check out that story here.
Anderson stated he was lied to, and he did not want restrictions on where he could transfer to play football.  That never became an issue, likely because the University did not want to deal with the possibility of a lawsuit over whether or not a student-athlete would be allowed to leave and play at the school of his choice.
I reached out to Tom about some conspiracy theories that began spreading on message boards, twitter, and in e-mails, that he was working with Mississippi State to try and take down Ole Miss.  In my story, he put out a statement specifically to Ole Miss fans.  If you have not read it, I very much recommend that you go take a look.
After that, Mars began receiving e-mails from Ole Miss fans, questioning him directly about these "conspiracies."  He was kind enough to send over one of the e-mails, along with his response.  You can check that one out as well.
Pat Forde, of Yahoo Sports, wrote a piece about several of the players at Ole Miss, and their parents, who went on record about how they were lied to by head coach Hugh Freeze, and how angry they were at Ole Miss for placing restrictions on the schools in which they would be allowed to transfer.
I will be writing my own piece on it, as soon as I gather more information.  But… before I could even write on it…
Mars started getting more e-mails.
He was kind enough to share another one with me, along with his response.
On Dec 6, 2017, at [7:23] PM, ————– <——-@comcast.net> wrote:

You do realize that Van Jefferson signed in the 2015 class. No one lied to him because there was no NOA and at the time around 2016 signing day the NOA we had contained very few violations that would NOT have resulted in a bowl ban. You need to get your facts right.

Sent from my iPhone
To give you a little backstory on what this person is talking about – Forde quoted Mars only once, not even regarding Jefferson.
Forde did get quotes from Jefferson's father, an assistant coach with the Miami Dolphins, but never stated Jefferson was part of the 2016 class.  In fact, he specified his exact situation.
Van Jefferson already was on campus at Ole Miss as a redshirt freshman when the news of the Notice of Allegations broke in January 2016. His father remembers similar assurances being given then to players about the nature of what the football program could be facing.
So Mars reached out to me, feeling this was a good way to explain more of the situation, so that people can better understand this particular instance. He provided his response to this, yet another, hateful Ole Miss e-mail.
From: "Thomas A. Mars" <———–>
Date: December 6, 2017 at [8:40:11] PM EST
To: ——– <————->
Subject: Re: What's your deal?

Good evening, ——-. I see from your email address that you're a Rebels fan. Given what you said in your email, that comes as no surprise.

For your sake and the sake of others, I hope you don't make a habit of sending emails to perfect strangers asking questions about statements other people made in news stories. To be honest, the fact that you sent me such an email makes me wonder about your judgment. However, I don't want to seem critical or defensive, and I assume you had nothing but good intentions. Therefore, let me offer a few thoughts and suggestions about the point you made in your email and the question you raised:

1. Go back and read Pat Forde's story again. Read it carefully.

2. If you still thinks there's an inconsistency between Van Jefferson being recruited in 2015 and what Coach Jefferson was quoted as saying, have a friend or family member who's smarter and/or more rational and objective read the story. Then, have them explain to you why the quotes from Coach Jefferson are perfectly consistent with the fact that Van Jefferson wasn't in the 2016 recruiting class.

3. If you're still obsessed with an inconsistency that doesn't exist in Pat Forde's story, go track down Coach Jefferson at the Miami Dolphins and confront him with your question. I'm sure he'd be glad to share his thoughts with you.

4. Find a more productive way to utilize the enormous passion, energy and commitment that apparently compelled you to send me an email captioned "What's your deal?" There are countless ways for you to make a vastly more positive contribution to society, i.e., global warming, poverty, equal rights for all people – to name just a few.

5. Don't make a fool of yourself by sending me or anyone else another email like the one I'm answering right now.

6. Go watch Game of Thrones or something else you'll enjoy. That sure beats sending emails demanding answers to foolish questions to people you don't even know. (I'd recommend "24" or "Designated Survivor," but only if you're a Kiefer Sutherland fan. If you're not, you should try "The Blacklist." Season 1 is AMAZING.)

In any event, I hope these suggestions prove to be helpful and that you enjoy the rest of your evening.

Best regards,

Tom Mars
I will admit, I find these incredibly comical.
Let this be a lesson to any passionate fan of any school: Before you begin sending off bitter e-mails, make sure you are sending it to the right person, and make sure you have your facts straight.
I am kind enough to censor who actually sent it, but others may not always be that nice.
UPDATE (10:45am CT): The fan responded to Mars.
On Dec 7, 2017, at [10:50] AM, —————— <——-@comcast.net> wrote:

The Blacklist isn't that good FWIW. If you have Netflix I would suggest Longmire. Go Rebels.

Sent from my iPhone
Mars responded to him.
From: "Thomas A. Mars" <——@—————.com>
Date: December 7, 2017 at [11:45:29] AM EST
To: —————– <——-@comcast.net>
Subject:Re: What's your deal?

That's a good reply, Cameron. I appreciate you letting me lighten things up without taking it personally.

Hotty Toddy!
Mars then told me "that was a classy move on his part.  Nice to see that some people are able to keep this light instead of making it personal."
---
Get caught up with our other stories on the Ole Miss vs NCAA mess:
Ole Miss vs NCAA: All Your Questions Answered
Hugh Freeze: Why is the NCAA going after him?
Hugh Freeze: Why is Ole Miss standing with him against the NCAA?
Ole Miss vs NCAA: The Story Behind Barney Farrar
Ole Miss: Football Enthusiasm is in serious trouble
Barney Farrar's Attorney Responds to Ole Miss
Barney Farrar Response to the NCAA's NOA
Rebel Rags vs Miss St: Does this help Ole Miss?
Bruse Loyd, Farrar's attorney, on Louisville, Rebel Rags & more
Ole Miss vs NCAA: With Nutt lawsuit, how does Freeze keep his job?
Ole Miss Wants to Keep Hugh Freeze, and Here's Why
Hugh Freeze is Out at Ole Miss: What Happened and What's Next
Are things trending positive for Ole Miss vs NCAA?
What if there is more to the Ole Miss Escort Calls? (Part I)
What if there is more to the Ole Miss Escort Calls? (Part II)
Ole Miss vs NCAA: Good News… and then Bad News
Houston Nutt vs Ole Miss: Q&A with Thomas Mars
Thomas Mars: Ole Miss made it clear all employees would comply with contract
Houston Nutt vs Ole Miss: Mars Responds to Ole Miss release of Freeze phone records
Ole Miss vs NCAA: Sworn Affidavit claims Freeze used Burner Phones for Recruits
Rutgers compared to Ole Miss, and why the NCAA might delay release of sanctions
Ole Miss settles with / apologizes to Houston Nutt.  Now what?
Ole Miss vs NCAA: It's Been 8 Weeks.  Where's the NCAA's report?
Player claims deception by Ole Miss / Tom Mars responds to message board rumors
An E-Mail of Ole Miss Conspiracy Theories, with a Response from Tom Mars
Lots to digest in NCAA sanctions to Ole Miss
---