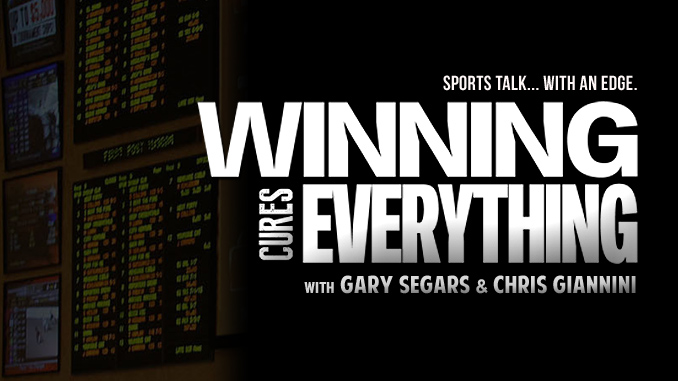 Podcast 102: National CFB Preview show!  Big 10, Big 12, ACC, Pac-12, AAC & Playoff / New Years 6 predictions!
The 2nd College Football Preview show, and this time, Gary and Chris are discussing things on the national stage. First, the duo gives their most improved teams and the ones that will have the biggest drops in wins this season.
In the 2nd segment, Gary and Chris give their division winners and conference winners from the Big 10, Big 12, Pac 12, ACC, and the AAC.
Next up, they give their CFP Playoff field before moving into the teams they believe will make the New Years 6 Bowls.
Finally, the guys wrap up the show by discussing early vegas trends for several teams, going over the Golden Nugget Sportsbook games of the year lines that were recently released.
Subscribe to the podcast at these locations, or on any of your favorite podcast apps!
iTunes | Soundcloud | Google Play
To advertise on the site, or on the podcast, e-mail gary@winningcureseverything.com for website and podcast stats and pricing!