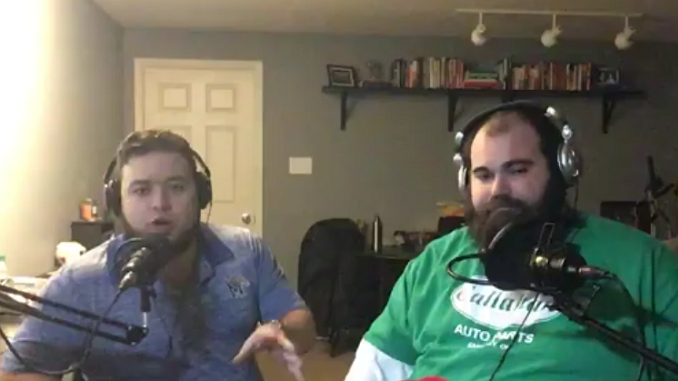 Sign up for our E-mail List!
Get our latest news once a week, including pick'em reminders!
On today's show Gary & Chris hit on these topics:
– New Orleans had something blocking their drainage system that no other town would
– ESPN had Michael Bennett read a letter he wrote that was so tone deaf I can't even explain it
– College Basketball is in full force, and the selection committee released their current top 16 seeds… and is the SEC turning into a basketball conference?
– the Winter Olympics are happening… and there were 2 special guests that showed up in the stands, but they got escorted out – we'll tell you who that was
– College Football is officially in the offseason, but after signing day last week, I went through to figure out what kind of recruiting it takes to win a national championship.
– And… LeBron's got that fire back… but is he gonna stay in Cleveland for it?
————————————-
There are a lot of online sportsbooks out there. MyBookie.ag is the only one that gets our stamp of approval. And you know we don't give that out lightly. To get our endorsement, we've got to personally use them, and that means they have to be the best. And MyBookie.ag is by far the best sportsbook we've used. So go to MyBookie.ag and enter in promo code WCE50 for a 50% deposit bonus. That basically means they're gonna give you free money ($100 deposit gets you $50 in free bets), so knock that thing out. Go to MyBookie.ag, click 'sign up' and enter promo code WCE50.
Follow us on Twitter: @GaryWCE / @ChrisBGiannini / @WinningCures
Leave us a voicemail: (551) 226-9899
E-mail the show: winningcureseverything@gmail.com
Check out the Website: WinningCuresEverything.com
If you're enjoying the show, please take a second to subscribe to the podcast and leave a review on iTunes! Those two things can really help us build up the audience. Thanks for your support!