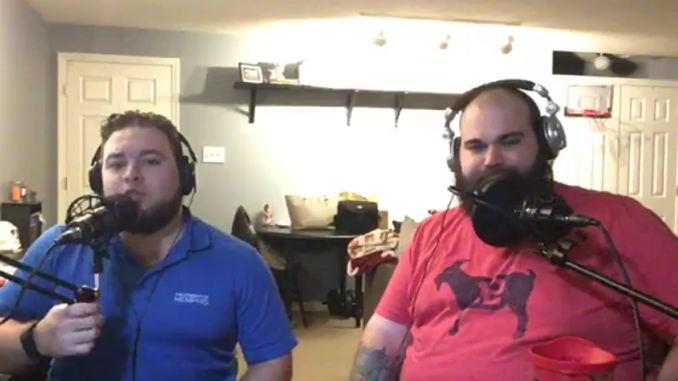 Sign up for our E-mail List!
Get our latest news once a week, including pick'em reminders!
Gary and Chris are together again for the day after Valentine's day. Here are today's topics.
-Ole Miss finally put in their appeal to the NCAA bowl ban
– SEC Valentines poetry
– SEC basketball standings and NCAA tourney possibilities
– which SEC teams have more NCAA tourney wins than bowl games this decade?
– the NFL is broadcasting their draft on FOX for the next 5 years… and Fox may be getting ESPN's wild card playoff game. What does that mean for ESPN?
– and the NFL announced the finalist cities to host the draft for 2019 & 2020 – the guys discuss the cities and where would be best.
Watch on Facebook:
Watch on YouTube:
————————
There are a lot of online sportsbooks out there. MyBookie.ag is the only one that gets our stamp of approval. And you know we don't give that out lightly. To get our endorsement, we've got to personally use them, and that means they have to be the best. And MyBookie.ag is by far the best sportsbook we've used. So go to MyBookie.ag and enter in promo code WCE50 for a 50% deposit bonus. That basically means they're gonna give you free money ($100 deposit gets you $50 in free bets), so knock that thing out. Go to MyBookie.ag, click 'sign up' and enter promo code WCE50.
Follow us on Twitter: @GaryWCE / @ChrisBGiannini / @WinningCures
Leave us a voicemail: (551) 226-9899
E-mail the show: winningcureseverything@gmail.com
Check out the Website: WinningCuresEverything.com
If you're enjoying the show, please take a second to subscribe to the podcast and leave a review on iTunes! Those two things can really help us build up the audience. Thanks for your support!