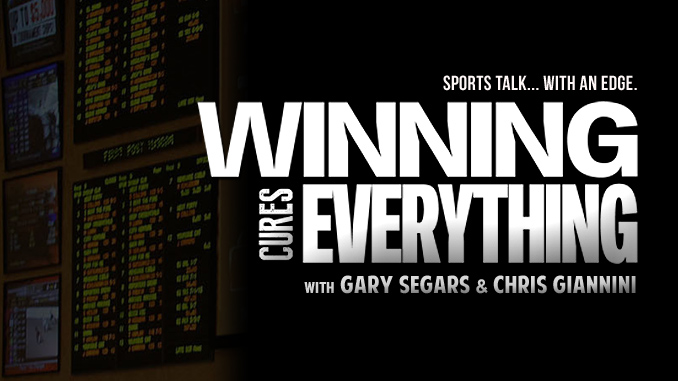 Gary and Chris jump into a whole mess of topics, kicking off with ESPN's layoffs and what it means for the future of sports media, along with which on-air personalities may be let go.
The topic then shifts to the Grizzlies loss to the Spurs in Game 5 of their series last night, discussing what went wrong, and what the future of the Grizzlies could be and how the team will be able to build itself back into a title contender.
From there, the two jump in on the Gareon Conley situation – he's a potential top 15 NFL draft pick who was accused of rape just days before the NFL draft, and why we believe his agent and attorney are giving him absolutely awful career advice.
Then comes everyone's favorite game show: High Fives & Handgrenades. Today's topics include:
– Eric Thames of the Brewers already has 10 home runs in the first month – could he be juicing?
– Jabrill Peppers joined Reuben Foster with having diluted drug tests at the NFL combine… could this be PED related and are their excuses actually bogus?
– Tom Brady's charity is catching some criticism, but should it be?
– All things NFL draft, including leaked info, will there be trades, will the SEC be the single most dominating conference?
Finally, the show closes out looking at a different side of the Aaron Hernandez story. Will his story help or hurt someone who may be secretly gay coming out?
Subscribe to the podcast at these locations, or on any of your favorite podcast apps!
iTunes | Soundcloud | Google Play
To advertise on the site, or on the podcast, e-mail gary@winningcureseverything.com for website and podcast stats and pricing!