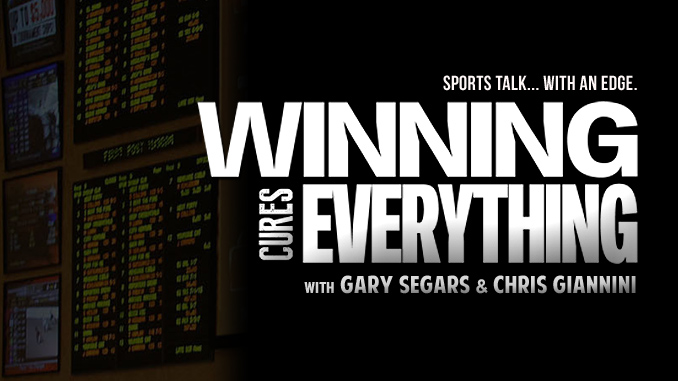 Gary and Chris are back from Memorial Day weekend, starting off the Tuesday show discussing fatherhood, camping exploits, the disaster of messing up while shaving, and surviving storms while tent camping.
Bryce Harper, on Tuesday, earned a lot of respect from conservatives by telling youth players that participation trophies are dumb, and then, on Monday, he started a brawl after punching Giants pitcher Hunter Strickland, who gave him a fastball to the hip on his first pitch as revenge for a game in the 2014 Divisional Series when Harper hit 2 home runs off Strickland in one game.  Chris then goes in on how dumb "unspoken rules" and "policing themselves" really is in the MLB.
The two then move on to our favorite game show – High Fives & Hand Grenades.  Today's topics include:
– Tiger Woods arrested for DUI
– Baylor Coach Matt Rhule texting Baylor players constantly to remind them to respect women
– Chris Mannix from SI trashed Mayweather vs McGregor on the Gary Parrish show
From there, the topic moves to football talk.  Chip Kelly has taken an analyst role for College Football and the NFL with ESPN, and Gary goes over what he thinks that means.  Tennessee WR Josh Smith is being sued for almost $1M in damages after altercation with roommate, and the payment requirements are strange.
Finally, Gary and Chris talk about the NBA Finals, which Stephen A Smith has predicted incorrectly the last 7 straight years.  The dynamic duo make their picks to close out the show.
Subscribe to the podcast at these locations, or on any of your favorite podcast apps!
iTunes | Soundcloud | Google Play
To advertise on the site, or on the podcast, e-mail gary@winningcureseverything.com for website and podcast stats and pricing!