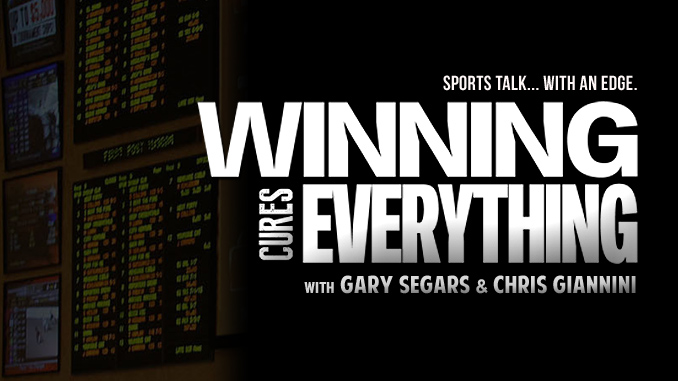 Winning Cures Everything Podcast 97: Putt Putt vs PGA, Baylor NCAA investigation, California travel ban, Tim Tebow, best MLB players ever, and best SNES games
Gary and Chris break into a slow news day by discussing Gary's family Putt-Putt trip and relaying that into Jordan Spieth and his epic win at the Traveler's over the weekend.
The two jump into the latest news on an NCAA investigation into the Baylor sexual assault scandal, and then break down the California travel ban to 8 different states and what it could mean for college athletics.
Tim Tebow was promoted to another team in the Mets farm system, Big Papi had his number retired, and Chris and Gary go over their list of their all-time favorite MLB players at each position during their lifetime.
Finally, the two rank the 21 games included on the new SNES mini-console that's become available, and go over SBNation's list of SNES sports games that should have been included.
Subscribe to the podcast at these locations, or on any of your favorite podcast apps!
iTunes | Soundcloud | Google Play
To advertise on the site, or on the podcast, e-mail gary@winningcureseverything.com for website and podcast stats and pricing!