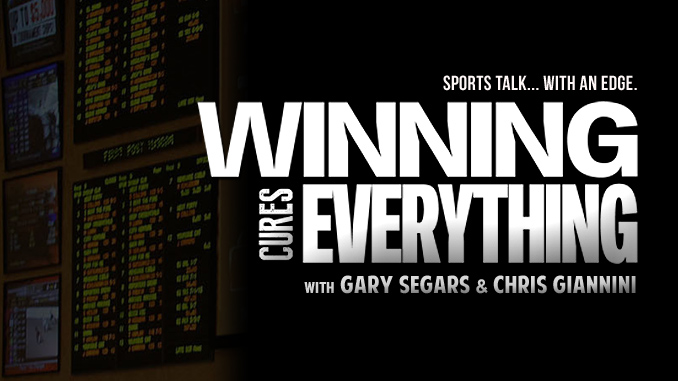 Podcast 99: Bruce Feldman to SI, Horowitz out at Fox, NBA free agency, best movies, Pacquiao fight
Gary and Chris jump into the Independence Day show by hitting on Bruce Feldman signing on with Sports Illustrated as a writer, but staying on at Fox as a sideline report. Bringing up Fox led them into a conversation about Jaime Horowitz being fired from Fox amid allegations of sexual assault, only one week after he completely got rid of written content and moved their website to only video.
From there, the guys jump into NBA free agency, first touching on the ridiculous shirts that Clippers employees wore to impress Blake Griffin, the idea of the Clippers moving to Seattle, the Grizzlies signing of Ben McLemore, and the landscape of the NBA after the first batch of NBA signings and trades.
To diversify the show up a little bit, the guys get into a discussion about 538.com's latest story about the 25 more re-watchable movies of all time, while the guys give their own top 5 lists, along with movies that they were surprised didn't make it into the top 25.
To close out, Gary and Chris discuss whether Saturday night's fight on ESPN between Jeff Horn and Manny Pacquiao, and the controversial decision, helped or hurt the sport of boxing.
Subscribe to the podcast at these locations, or on any of your favorite podcast apps!
iTunes | Soundcloud | Google Play
To advertise on the site, or on the podcast, e-mail gary@winningcureseverything.com for website and podcast stats and pricing!