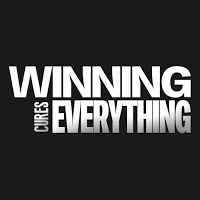 Gary chimes in with a Week 5 college football recap, discussing everything from a big weekend in all the Power 5 conferences.
Starting off with the SEC (0:30), Gary hits on the Tennessee / Georgia end of game fireworks and what happened to give Tennessee a chance to win, Alabama methodically whips Kentucky, LSU hammered Missouri in Ed Oregeron's first game, Ole Miss and Memphis put up a ton of points, Texas A&M and South Carolina was your typical boring Muschamp game…

In the Pac 12 (6:53), Washington turned out the lights on Stanford, Colorado has been completely underestimated so far this season and Mike McCarthy has a chance to grab some big jobs this coming offseason, Cal found a way to knock off Utah, USC beat up on Arizona St and took Clay Helton off of the hot seat, Washington St took down Oregon and showed that there are major problems with the Ducks, and UCLA hammered Arizona.
In the Big 12 (11:18), Texas Tech destroyed Kansas, like everyone does, but it cost them QB Patrick Mahones, Baylor kicked a last second FG to beat Iowa St, but still hasn't proven anything, West Virginia beat Kansas St 17-16 to remain as the only other Big 12 undefeated team, Texas's defense still has huge problems as they go down big to Oklahoma St and Charlie Strong's job may be in trouble, and Oklahoma and TCU played an incredibly entertaining game Saturday night.
The ACC hosted the biggest game of the weekend (15:36), and even though Louisville lost at Clemson Saturday night, they still look like they have the Heisman Trophy winner and may still have the best team in the conference, Miami took down Georgia Tech and we talk about Mark Richt's transformation, North Carolina kicked a walk off 54-yd field goal to knock off Florida St after some crazy happenings in the last minute, and Notre Dame beat Syracuse but the defense still looked terrible.
In the Big 10 (19:57), the other Top 10 matchup of weekend was Michigan beating Wisconsin in the Big House, Nebraska stayed undefeated with a win over Illinois, Michigan St lost to Indiana and is in a lot of trouble this year, Iowa loses at home to Northwestern, which is par for Kirk Ferentz.
As always, you can get your podcast fix on any of the following:
iTunes: https://itunes.apple.com/us/podcast/winning-cures-everything/id1144599550
Android: http://subscribeonandroid.com/feeds.soundcloud.com/users/soundcloud:users:247775306/sounds.rss
Stitcher: http://www.stitcher.com/podcast/gary-segars/winning-cures-everything
TuneIn: http://tunein.com/radio/Winning-Cures-Everything-p905158/
Soundcloud: https://soundcloud.com/winningcureseverything