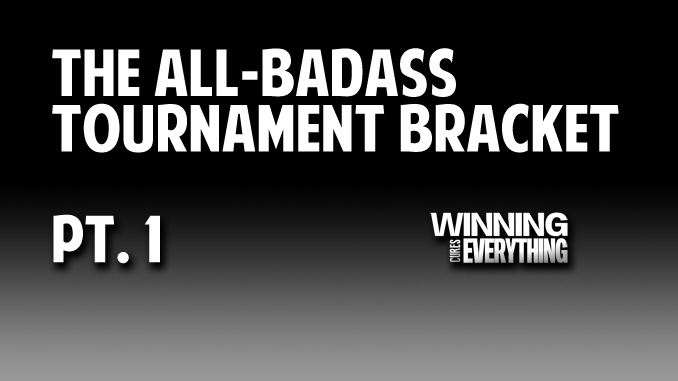 March Madness is about fun, and rather than focusing on just the college basketball teams, we are doing our first ever All-Badass Bracket that will be voted on by you guys on our social media platforms. (Follow us on twitter: @winningcures / @proseveregary / @chrisbgiannini)
This isn't a matchup of who would win in a street fight.  This is who would be the craziest mofo that would pull out all the cards to be the best – whether it's calling in favors, or devising a scheme, or tricking somebody, not playing by the rules, being the absolute craziest, etc.  Whatever it would take to be called the Baddest of the Badasses.  All of these guys either ooze charisma… or they're one beer short of a 6 pack and would jump somebody at the drop of a hat.
Today we are introducing seeds 16 through 9.  Later, we'll introduce seeds 8 through 1, and then we will reveal the matchups before everyone votes.
16 seeds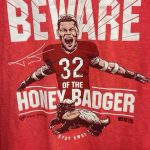 Tyrann Mathieu (Safety – Arizona Cardinals):
Mathieu went through several problems at LSU.  Known as the "Honey Badger," he was kicked out of LSU for several failed drug tests before his senior year.  He's a ferocious hitter in the NFL, and anyone named "Honey Badger" is automatically a badass.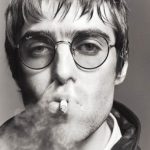 Liam Gallagher (Singer – Oasis):
Liam Gallagher is absolutely one of the craziest sonsuvbitches that has ever walked this earth.  The fights between he and his brother, Noel, were beyond epic, and if you want a great shit-talking twitter follow, check him out – @liamgallagher.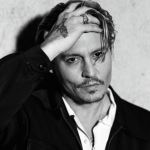 Johnny Depp (Actor):
Captain Jack Sparrow is definitely insane, and definitely a bad ass.
Outside of acting, Depp is a guitar player for the Hollywood Vampires, and has been known to be pretty crazy in his personal life.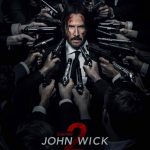 Keanu Reeves (Actor):
Keanu is still Ted Theodore Logan to me, but he's carved out a niche in action movies as being quite the bad ass.  He's played Constantine, John Wick, Neo in The Matrix, Jack in Speed, among others, and he does A LOT of his own stunts, which is definitely awesome.  He's not the brightest crayon in the box… but he seems to have a bit of that "quiet crazy" that worries people.
15 seeds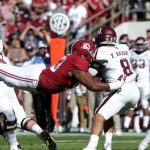 Jonathan Allen (Defensive Lineman – Alabama):
I'm putting Jonathan Allen on here simply because of one play – he Superman dove to sack Texas A&M QB Trevor Knight during the 2016 football season, and appears to be a top 10 NFL draft pick this coming season.  He's an absolute beast, and carries himself like a grown ass man.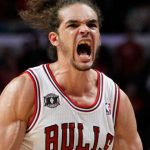 Joakim Noah (Center – New York Knicks):
Noah, who is now a center for the New York Knicks, is the son of Yannick Noah, a former professional tennis player from France.  Joakim is known for some of the most outspoken quotes in the NBA, such as talking crap about how depressing Cleveland is as a city back in 2010, or this from GQ in 2014: "When you look at the people all the way at the top of the arena, and they look so small, right? And they're just jumping up and down, being like, 'F*** you!'—there's nothing better than that."  He gets into altercations on the court, and doesn't take crap from anyone.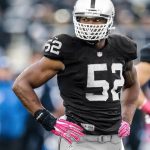 Khalil Mack (Linebacker – Oakland Raiders):
Khalil Mack is an awesome linebacker.  Maybe the best player to have ever played at the University of Buffalo, he was the #5 pick in the 2014 NFL Draft, and has been to the last 2 Pro Bowls, along with winning the 2016 NFL Defensive Player of the Year award.  He's strong, always in the right place, and stays out of the limelight.  Dude is awesome.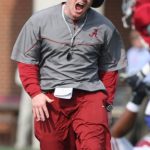 Scott Cochran (Strength Coach – Alabama):
Cochran first showed up in the public spotlight before the 2008 Alabama game at Georgia, when he was caught on camera saying "they wearin black cause they goin to a mutha f***in funeral!" in reference to Georgia wearing black uniforms for the first time.  Alabama jumped out to a 31-0 lead in Athens, and the rest is history.  Cochran is loud, and his voice is even heard over the PA inside Bryant-Denny Stadium on gamedays, when they need to get the crowd revved up.  He's also the highest paid strength & conditioning coach in the country.
14 seeds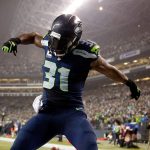 Kam Chancellor (Linebacker – Seattle):
Kam Chancellor is ridiculously athletic, and hits as hard as anybody in the NFL.  The Seahawks defense is lost without this guy, and they showed it this year when they gave up oodles of points until he came back from injury.  Just go YouTube some of his hits.  It's ridiculous.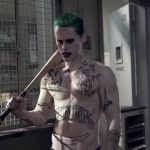 Jared Leto (Actor):
Leto is a method actor, and he gets "cool points" for also being the lead singer in a band he started with his brother, Shannon, called Thirty Seconds to Mars. His portrayal of The Joker in Suicide Squad was awesome, even if he didn't get much screen time, and his roles in Requiem for a Dream and Fight Club, along with his first big acting job in "My So Called Life" have established him a cult following.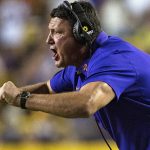 Ed Orgeron (Head Coach – LSU):
Orgeron is not as crazy as he used to be, but he's still a large, menacing human being.  As the coach at Ole Miss, he used to dip Foldgers instead of Copenhagan (yes, coffee grounds), and, upon getting the job, ripped his shirt off and challenged anyone on the team, that was willing, to a fight.  He used to get into fights in his days at Miami, and he's still a born-and-raised Cajun with one hell of an accent.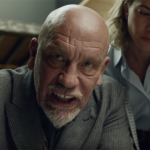 John Malkovich (Actor):
Malkovich is on this list for one main reason – his role as the psychotic Mitch Leary in the movie "In the Line of Fire."  For those who haven't seen it — here's a review of his performance from ReelView – "Hands down, Malkovich's assassin is the best thing about this solid thriller — a villain that rivals Hannibal Lecter for intelligence and cold, calculated viciousness."  Yes, he's that frightening.
13 seeds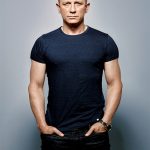 Daniel Craig (Actor):
Anyone who plays Bond is a badass, but Craig is more than most.  He's quiet cool, and that's enough to get him into this list.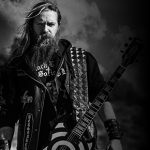 Zakk Wylde (Guitar/Singer – Black Label Society):
Wylde was known as the guitarist for Ozzy Osbourne for years and years, and still plays with him every now and then even today, but he's become just as known for his band "Black Label Society" as he was for touring with the Ozzman.  He's got a certain viking look to him, but also looks like a hardcore biker.  Leather jackets, denim vests, long burly beard… this guy screams badass.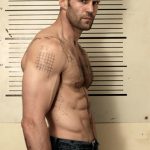 Jason Statham (Actor):
I would have tossed Statham in on this just for his role as Turkish in "Snatch."  His accent is incredible, and since that movie, he's become somewhat of an action hero.  His movies Revolver, Lock Stock & Two Smoking Barrels (both Guy Ritchie films), along with The Transporter, Crank, and all of the Expendables.  They turned him into an absolute action star, and he's great at it.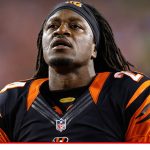 Pacman Jones (Cornerback – Cincinnati Bengals):
Adam Jones (or Pacman), fits in perfectly in Cinci, because he's pretty outspoken and dirty, along with several of those players (another who we have on this list, as well).  Jones had character issues coming out of West Virginia before he ever got into the league, and has done nothing to dispell those myths in his time in the NFL.  He's most known for a 2007 Las Vegas strip club incident where he and his crew got into a fight after he grabbed a stripper by the hair and slammed her head into the stage for picking up money that he had put on the stage but he didn't want her to have.  Read more on that here.
 12 seeds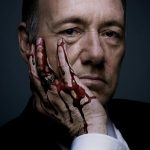 Kevin Spacey (Actor):
Kevin Spacey is terrifying.  He's an incredible actor, and he's one of the best villains of all-time, whether it's as Frank in House of Cards, John Doe in se7en, or Verbal in the Usual Suspects.  His role as Frank Underwood in House of Cards is enough for him to be on this list — if you haven't seen this show, you should.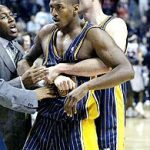 Metta World Peace (retired NBA player):
Ron Artest, who later changed his name to Metta World Peace, has calmed down a lot, but he was one of the toughest guys in the NBA when he was playing.  He wasn't the best, but he didn't take crap from anybody, as evidence by him starting the infamous "Malice at the Palace," which was a fight during a Pacers / Pistons game that spilled over into the stands after Artest jumped into the crowd and tried to beat up a person in the seats.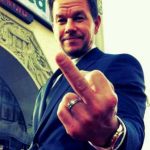 Mark Wahlberg (Actor):
Wahlberg doesn't take bad roles — he's got a list of credits that anyone would be jealous of, whether it's as Dirk Digler in Boogie Nights, Rock Star, the Italian Job, Invincible, The Departed, and his roles in Entourage, the Ted movies, and his latest flick with Will Ferrell as the "cool dad" in Daddy's Home.  Everything this guy touches is great.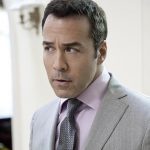 Jeremy Piven (Actor):
I'm biased – I wanted Piven ranked way higher in this list, but I needed to keep him low, because I'm not sure most people really know who he is.  He's most known as Ari Gold in Entourage (and, my God, did he play that role perfectly), but he's also been fantastic in RocknRolla (a Guy Ritchie film) and Smokin Aces, with Ryen Reynolds, Ray Liotta, Ben Affleck, and more.  The guy is a fantastic actor… but he'll always be Ari Gold to me.
11 seeds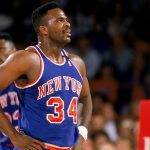 Charles Oakley (retired NBA player):
Charles Oakley was the enforcer for the New York Knicks for years.  Now, he's an old outspoken thorn in the side of Knicks owner James Dolan, along with several others, like Charles Barkley.  Oak doesn't care whose toes he steps on, and he doesn't hold back on his opinions at all, and he doesn't take kindly to being asked why he's inside Madison Square Garden talking ish to the owner, as evidence by his recent fight against 5 security guards en route to being kicked out and arrested about a month ago.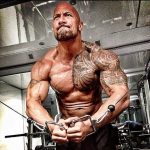 Dwayne Johnson (Actor / Wrestler):
The Rock.  He's a former football player, wrestler and an action movie star.  He's starring in the new Baywatch movie, and he's been in all kinds of different big time movies – Conan, The Scorpion King, San Andreas, etc.  I brought up charisma before – this guy's got it.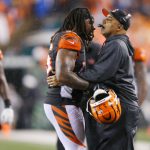 Vontaze Burfict (Linebacker – Cincinnati Bengals):
Burfict has a temper problem, and is known for his dirty hits in the NFL.  He was the best player on the Arizona St defense, but was benched midway through his sophomore season because of his unusually high number of personal foul penalties.  The guys just doesn't know how to calm himself down in high pressure situations, but he's scary talented.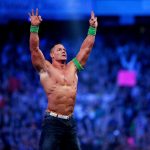 John Cena (Wrestler):
Cena has gotten into acting, but mostly in comedic roles.  He's another one of those guys with a ton of charisma, and he's as big as a friggin tank.  Had to toss him in here just because.
10 seeds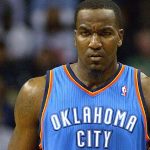 Kendrick Perkins (NBA Player):
Perkins is known for having the best "mean mug" in the NBA.  He's had multiple ingame altercations, and he's known as a modern-day enforcer, which is about all he's good for, because he can't shoot to save his life.  But he's big and mean and intimidating (at least to some players), so he's still worth something.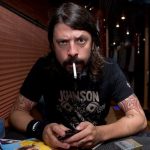 Dave Grohl (Singer – Foo Fighters):
Can you get any more bad ass than Dave Grohl?  The guy has been in 2 of the biggest rock bands in history, he's already a member of the rock n roll hall of fame, and he's a comedic actor extraordinaire.  If you haven't already, go listen to everything the Foo Fighters have ever done, and youtube some of their live shows.  I saw the guy a couple of years ago play 3 and a half hours straight with no break on a Monday night in Memphis… and then he did it again the next night.  He's awesome.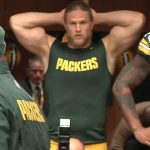 Clay Matthews (Linebacker – Green Bay Packers):
Clay was already incredibly masculine, but he's going all-out with the Thor-like hair and the insane beard.  On top of that, he's one of the best and toughest linebackers in the NFL.  Doesn't get much better than Matthews.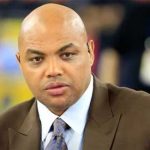 Charles Barkley (retired NBA player):
Barkley has a big mouth, and he was an enforcer in the NBA.  Not to mention, he's known for a lot of spats back and forth with several different NBA players, including Lebron James.
9 seeds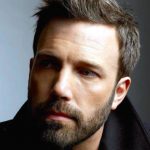 Ben Affleck (Actor):
Affleck and Damon are from Boston… and they're both action stars, on top of being funny.  He may be a lil overseeded… but hey, that's what always seems to happen with these two.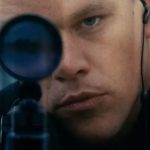 Matt Damon (Actor):
Affleck and Damon are from Boston… and they're both action stars, on top of being funny.  He may be a lil overseeded… but hey, that's what always seems to happen with these two.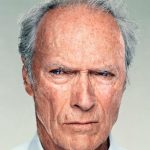 Clint Eastwood (Actor):
One phrase: "Do you feel lucky, punk?"
Oh, and one more… "Get off my lawn."  Nuff said.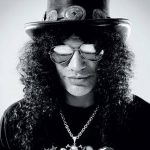 Slash (Guitar – Guns n Roses):
Axl Rose is a prick, but we needed somebody from Guns n Roses on this list.  Read Slash's book.  You'll love it.