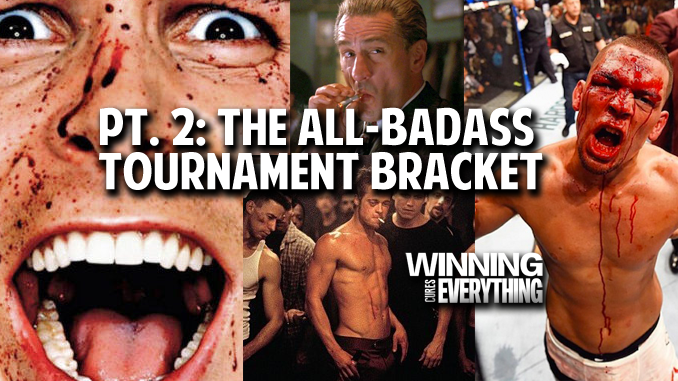 We started out with the bottom 32 seeds on Tuesday, and today we're showcasing the top 32 seeds for the All-Badass bracket.  We'll explain each one of these by one main reason why they're in this list before getting into other things you should know about them.
Some of these are a little bit biased, and if you've got suggestions for people that should have been on this list of 64 that are not, leave them in the comments below.
Right off the bat, we probably could have put in Rick Pitino and John Calipari, because of their Italian heritage, their hall of fame coaching careers, and their "don't take shit from anyone" attitudes… but we decided to leave them off for this one.
We'll have to dig into some other bracket ideas if this one takes off… and which basketball coach would win a street fight could be a good idea, because that would be SUPER entertaining.
But for now, this one will do… because it's always fun to think about who is the coolest, most badass person in the world.  We'll kick the voting off on Monday.
8 seeds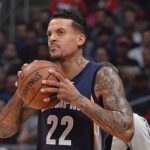 Matt Barnes (basketball – Warriors):
While with the Grizzlies, Barnes drove from the team camp (in Cali) all the way to his ex-wife's house (about 90 miles away) and beat the shit out of Derek Fisher, who was dating Barnes' ex-wife.  Along with that, Barnes doesn't pull any punches on the court or when talking to the press.  He talked about dating Rihanna when it wasn't public knowledge, and when she denied it, he basically said she was full of crap.  This dude is legit.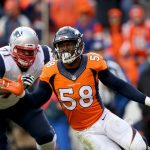 Von Miller (football – Broncos) :
This is the guy that effectively broke Cam Newton's spirit, en route to a Super Bowl MVP award and a huge contract.  He's mean, but charismatic enough to do goofy TV commercials and more.  Before facing the Broncos in the Super Bowl, Carolina had gone 17-1 last season… then they faced Von Miller in the Super Bowl and lost, and then lost in the opener to Miller and the Broncos again, and ended up going 6-10 on the season.  He broke em.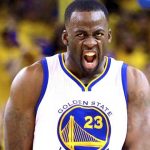 Draymond Green (basketball – Warriors):
Draymond got suspended for kicking people in the nuts.  Now, that's not a very badass thing to do, but he was warned about it and just keeps doing it.  He's the only tough guy on the Warriors, and he's their glue.  They don't win without this guy.  He's tough and he talks trash hardcore.  Recently, in a game against the Clippers, he was caught talking ish to Paul Pierce, telling him "you ain't gettin no farewell tour – what you think, you're Kobe?  You ain't Kobe."  Awesome.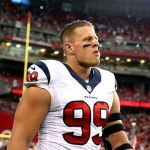 JJ Watt (football – Texans):
Watt gets hurt kinda frequently nowadays, but that doesn't change the fact that this dude was a 2 star that has been the NFL's defensive player of the year 3 times, and the NFL's sack leader 2 different times.  Not to mention, he got to do a pretty awesome photoshoot with Katy Perry for the ESPN the Magazine's music issue a couple of years ago.  And you all know how much I love Katy Perry.
7 seeds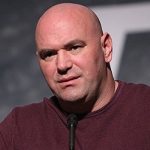 Dana White (GM – UFC):
Dana White runs an organization that has a lot of dudes with a lot of egos.  And he's strong willed enough to tell people to F off whenever he needs to.  He's the one who has single handedly nixed the McGregor / Mayweather fight, and he helps set a lot of the major fights at UFC that draw people in.  He negotiates and makes sure people are good to go with whatever his plan for UFC is, and he doesn't hold his tongue for anyone.  He tells it like it is.  Not to mention, he's a pretty big dude in his own right.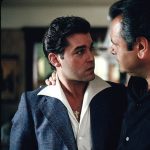 Ray Liotta (Actor):
Liotta is known for his roles in gangster movies.  His portrayal of Henry Hill in Goodfellas is as good as it gets, and he's also played some other great roles, such as the comedy Heartbreakers with Jennifer Love Hewitt and Sigourney Weaver.  Also, in the TV movie "The Rat Pack" he played Sinatra… and anyone that can pull off Sinatra is gonna get a nod on this list.  Hell, if Sinatra was still alive, he'd have been a 1 seed.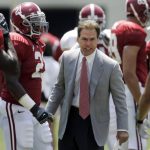 Nick Saban (Head Coach – Alabama):
Saban is being under utilized as a football coach.  This guy would be successful at anything he decided to set his mind to.  CEO, President of the United States… you name it.  He's got star power, and he's incredibly smart… and has a mean streak unlike just about anyone else.  He's short… but he's ruthless.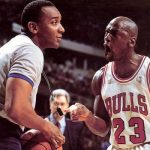 Michael Jordan (basketball GOAT):
Michael Jordan had a killer's instinct on the court… and that should make him bad ass enough.  His legendary gambling exploits put him up there as well… but his trashing of Muggsy Bogues is beyond anything I've ever heard:  "On the biggest possession of the game, Muggsy had the ball with the Hornets down one. Jordan backed off of him and told him, 'Shoot it, you f***ing midget.' Muggsy shot it, didn't come close. A year later Muggsy actually told Johnny Bach that he believes that single play ruined his career. His shot never recovered."
6 seeds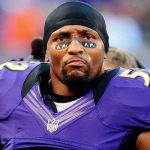 Ray Lewis (retired football player):
Ray Lewis killed a man. Talk about intense.
Ok, not really, and he was acquitted of any wrongdoing in that case, but aside from the criminal side of his personality, he's a Hall of Fame linebacker that won 2 Super Bowls and was the #1 motivator for the Ravens for years.  Dude's fierce.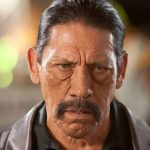 Danny Trejo (Actor):
He's known for looking like a biker, and was the star in a movie called "Machete."  You know he's gotta be cool if those are his two biggest traits.  On top of that, he can be pretty damn funny too… in a very intense sorta way.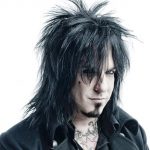 Nikki Sixx (Bass – Motley Crue):
Nikki Sixx died once.
No, seriously.  He was clinically dead.  Overdosed.  And then he came back.  He's in one of the biggest rock n roll bands of all times, has women all over him, did every drug you can think of, and played in front of millions of people with a flame shooting bass.  He should probably be a top 4 seed.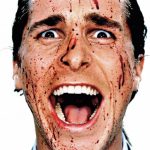 Christian Bale (Actor):
Yeah, he was Batman.  But I'm putting him up here simply because of his role in American Psycho.  This dude is an incredible actor, and has some of the most
5 seeds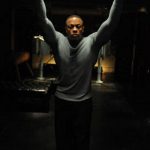 Dr. Dre (Rapper):
Dre found Snoop and Eminem, and he was in NWA.  Do we really need to say more?
Now that he's dropped 50 lbs and put on a ton of muscle, he's kinda intimidating too.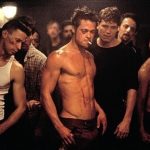 Brad Pitt (Actor):
He was Tyler Durden in Fight Club.  And Mickey in Snatch.
But on top of those, Brad Pitt is always in great films.  And he got hitched to Jennifer Anniston AND Angelina Jolie.  Pretty big names there.  Not to mention that he LOVES to party in Hollywood.  Like, everywhere.  Dude's all over the place.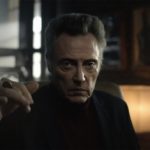 Christopher Walken (Actor):
I know what you're thinking.  Why do I have the "cowbell" guy from SNL on this list?  Because Walken is a frightening individual.  His role in The Deer Hunter, with De Niro, was awesome, 97's Suicide Kings, Seven Psychopaths, and a slew of others show him as calm and scary, but with a propensity for violent outbreaks at any point.  Walken is awesome.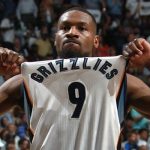 Tony Allen (basketball – Grizzlies):
Tony Allen once punched OJ Mayo on a team flight because Mayo wouldn't pay him what he owed him for a card game.  Mayo missed the next game.  On top of that, Kobe Bryant stated that TA is the best defender he ever faced while in the NBA.  His nickname is "The Grindfather" and he started the "Grit Grind" movement in Memphis.
4 seeds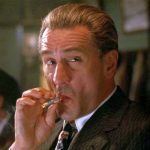 Robert de Niro (Actor):
Bobby.  What more can you say?  The guy is one of the greatest gangster actors of all-time.  Goodfellas, Mean Streets, Casino, The Godfather Part II, The Untouchables… the list goes on and on.  He's calm, but with such a huge presence.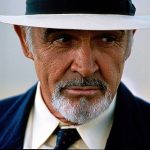 Sean Connery (Actor):
The original James Bond.  Connery is almost as well known for the guy portraying him on SNL's Jeopardy skits (Your mother's a whore, Trebek), as he is for being such an incredible actor.  Along with 007 movies, he was in the Hunt for Red October, Indiana Jones and the Last Crusade, the Untouchables (with ol' Bobby de Niro), and a ton more.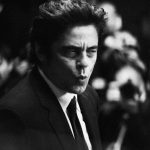 Benicio del Toro (Actor):
I wanted to put Benicio in here simply for his role in Fear & Loathing in Las Vegas, but he was so good in Snatch and in The Usual Suspects, he had to get moved up the list.  He's in bigtime company in the 4 seeds… but it's deserving.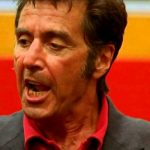 Al Pacino (Actor):
Al Pacino was in Scarface.  That gets him a top seed no matter what.
Not to mention the Godfather and a ton of others, but to keep this sports-related, his role as the coach in Any Given Sunday is something.
3 seeds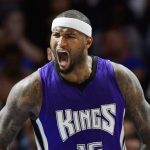 Demarcus Cousins (basketball – Kings):
His nickname is Boogie.  That's already pretty cool, but this dude is huge, has more techs than anybody in the league, and is an absolute headcase.  He's a double double machine, and can pretty much whip anybody in the league.  He's another guy that just says whatever he wants, and he got 3 coaches fired in Sacramento before they finally said "to hell with it" and traded him to New Orleans.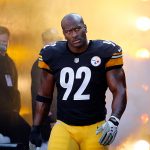 James Harrison (football – Steelers):
Now this is a scary individual.  Harrison is 38, retired for a few years, and is still doin the damn thing.  He takes insane care of his body, and he's ruthless on the field.  He talks a lot of crap, isn't scared of anybody, and has that intimidation factor that people look for in a linebacker.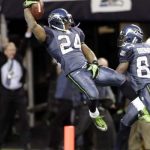 Marshawn Lynch (retired football player):
The guy is known as "BeastMode."  What else can you say about him?  His press conference before the Super Bowl where he answered every question with "I'm just here so I don't get fined" is a classic, and if you haven't seen the youtube of his run against New Orleans, just google "Marshawn Lynch Hold My" and you'll see why he's so high on this list.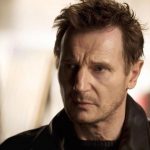 Liam Neeson (Actor):
Still, to this day, people use his catchphrase "I will find you, and I will kill you" from his role in the movie Taken.  Not to mention, he fought a wolf in The Grey.  Now that's bad ass.
2 seeds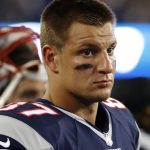 Rob Gronkowski (football – Patriots):
Gronk is up here because he's huge, he's ripped, and he parties.  A lot.  Like, he really really parties.  He started his own Gronk cruise just so he could invite people out on a boat to party with him.  His relationship with a porn star was huge news, and because it was him, it wasn't negative.  He was injured for the Patriots Super Bowl run this year, but at the championship parade, he still shotgunned beers and partied with the crowd.  Because that's what he does.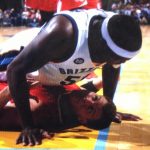 Zach Randolph (basketball – Grizzlies):
ZBo is a bad dude.  He's surrounded by this bunch called "The Hoops Family" and they're all super cutthroat dudes.  He's been in several fights, he body-slammed Blake Griffin during a game, and he threatened, audibly, to kick Kendrick Perkins's ass during a game at Oklahoma City, and then chased him into the tunnel during the game to go and do just that.  He's blue-collar and the perfect fit for a city like Memphis.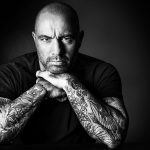 Joe Rogan (comedian / UFC announcer):
You ever seen how ripped Joe Rogan is?  This is a guy that could easily take down half of the guys that he interviews in the UFC octagon.  On top of that, he's a comedian, and his podcast is a give-no-shits rant for hours every day.  Seriously, go listen to it.  He's also got some pretty sick tattoos.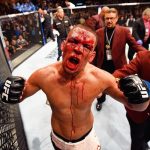 Nate Diaz (UFC Fighter):
Nate is another big talker, and he definitely backs it up.  He's got a foul mouth, isn't afraid of any fights, and is the only guy that beat Conor McGregor in the UFC.  He beat him by submission after McGregor had already bloodied him up pretty good.  The dude can taken any punch… and can absolutely dish it as well.  Listen to some interviews with him – he ain't scared of anyone – UFC brass included.
1 seeds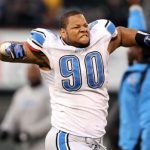 Ndomakong Suh (football – Dolphins):
Probably the dirtiest player in football.  When he was a senior at Nebraska, he finished 2nd in the Heisman voting… as a defensive tackle.  That's how dominant he is.  He's a bit of a headcase, and has an awful temper… but I promise, you'd much rather have this dude on your team than on the opposing one.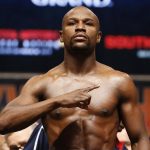 Floyd Mayweather (boxer):
Pretty Boy Floyd Money Mayweather.  What a name.  Dude is 49-0.  Went to jail for domestic abuse.  Has never lost in the ring.  That's some pretty intense stuff.  And, best of all, he can talk a huge game.  There's a reason everybody flocks to this guy, and it's the reason we have him as a #1 seed.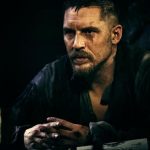 Tom Hardy (Actor):
Bane.  Bronson.  Taboo.  Mad Max.  This guy is the definition of intense.  On top of that, he's ripped, has cool tattoos, and is the only guy I've ever seen wear boots, jeans, and a camo hat with an untrimmed beard on the red carpet.  He loves roles that make him seem crazy, and he's been good in everything I've ever seen him in.  It's pretty remarkable.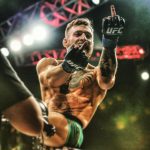 Conor McGregor (UFC Fighter):
Was there ever any doubt?  The only fighter to ever hold two weightclass belts at the same time in the UFC.  He got in trouble for fighting Diaz at a press conference and throwing water bottles at him.  The puts his hands behind his back to dare his opponents to make a move.  He flips people off inside the octagon.  He's fearless and, simply, the best talker in the business.  Oh, and he's got one hell of a punch.