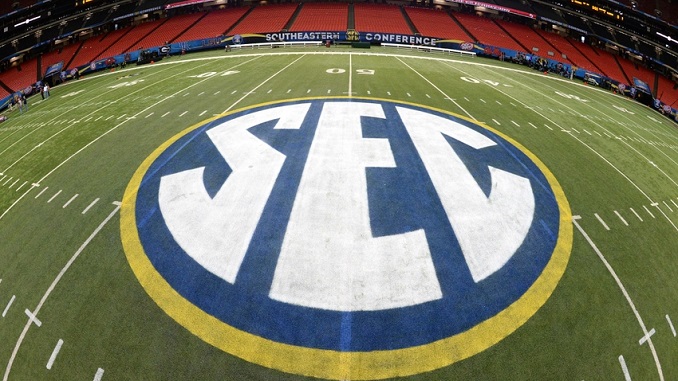 Chris and I both feel pretty much the same about the SEC Western Division.
Alabama and LSU have more talent than everybody else.  So one of them will win the division.
Then the rest of the teams are kinda whatever.
The only team we differ majorly on is Texas A&M.  Chris believes they'll have a big year for Kevin Sumlin, even without a great quarterback.  I, however, think Sumlin will be fired due to an awful season, in part because they don't have good quarterback play and the rest of the team does what they always do.
Here's what we're thinking:
Alabama: Gary 12-0 (8-0) / Chris 11-1 (7-1)
LSU: Gary 11-1 (7-1) / Chris 11-1 (7-1)
Auburn: Gary 9-3 (6-2) / Chris 7-5 (4-4)
Texas A&M: Gary 6-6 (3-5) / Chris 9-3 (5-3)
Arkansas: Gary 6-6 / Chris 8-4 (5-3)
Ole Miss: Gary 7-5 / Chris 5-7
Miss St: Gary 6-6 / Chris 5-7