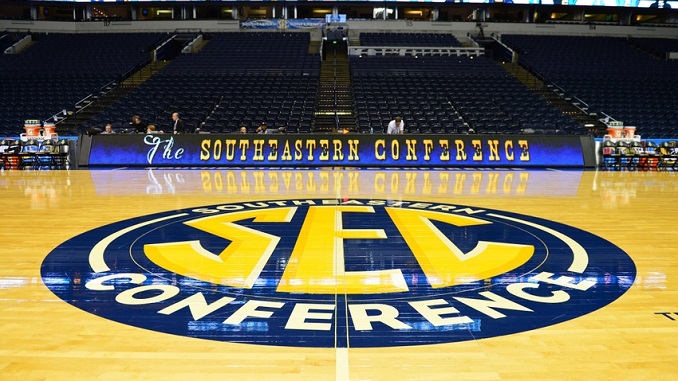 Another wild weekend in SEC hoops has the standings looking even more jumbled.
There are 4 conference games left, and there's a log jam in the middle of the standings.
Here are what the standings currently look like, thanks to CBSSports.com: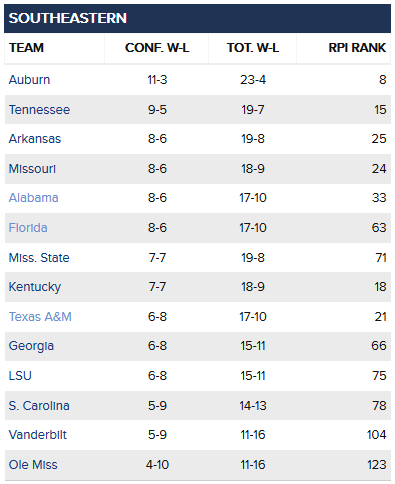 As you can see, there is only a 2 game difference between 3rd place and 11th place.
And 2nd place is only one game better than that, and 12th and 13th and one game worse.
It's going to be a crazy ending to the season, for sure, so the tournament bracket is going to change a lot.
This is what the SEC tournament bracket would look like right now.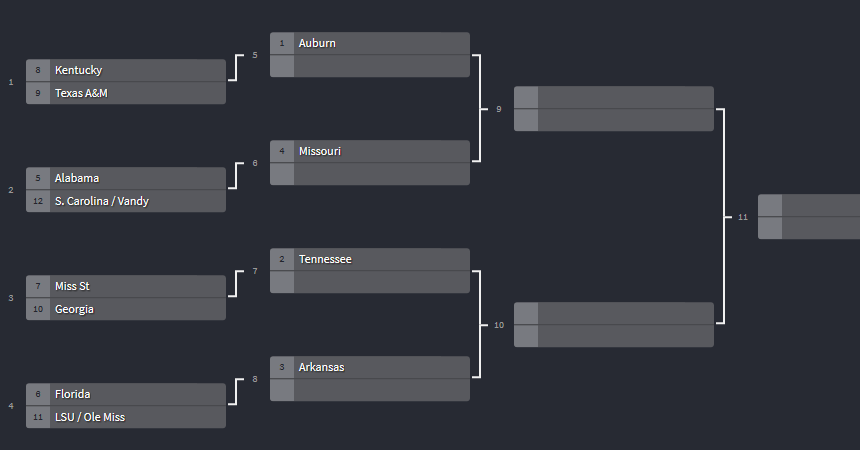 ESPN's BPI had some trouble with game predictions this last weekend, but they do a good job of looking at the metrics of the season so far and predicting games from that.
Here are their predicted standings at the end of the season.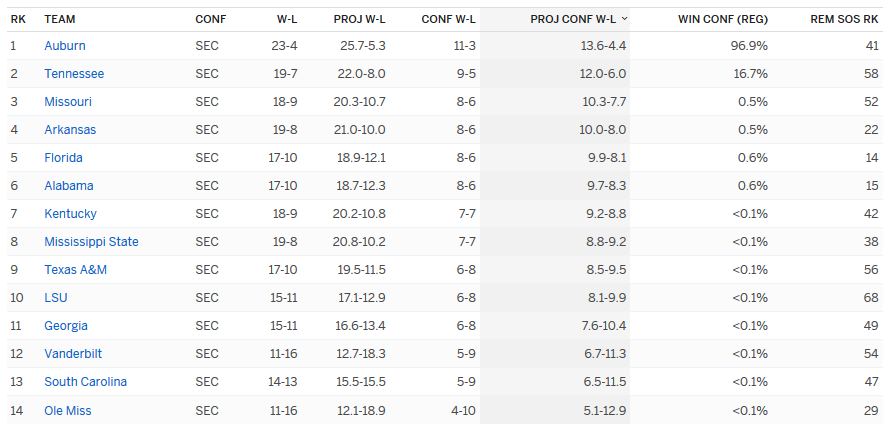 That means the bracket would then look like this: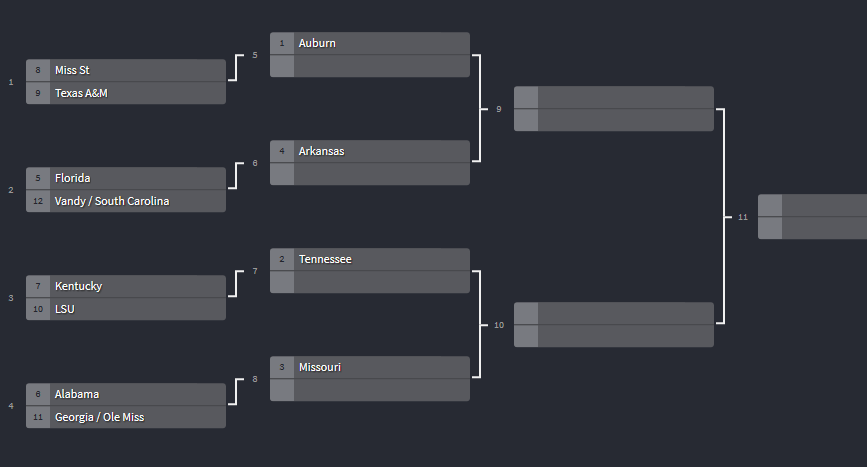 Stay tuned!  We'll be back with another update on Thursday.