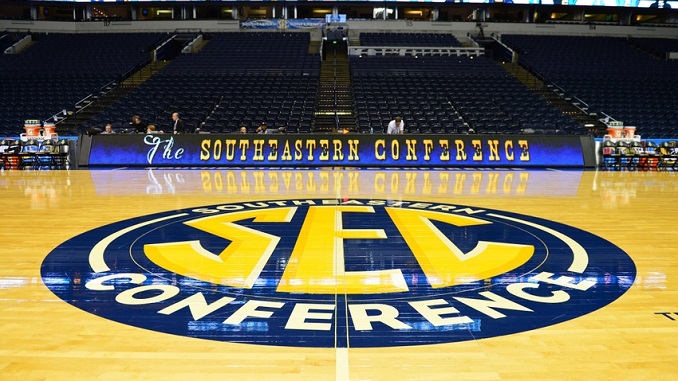 With only 2 conference games left, Saturday night helped clear up at least a few things in the SEC standings.
We've still got a 4 way tie for 3rd place, with 2 teams behind them at 8-8, tied for 7th, and 3 more at 7-9 behind them.
These are the current standings, according to CBSSports.com: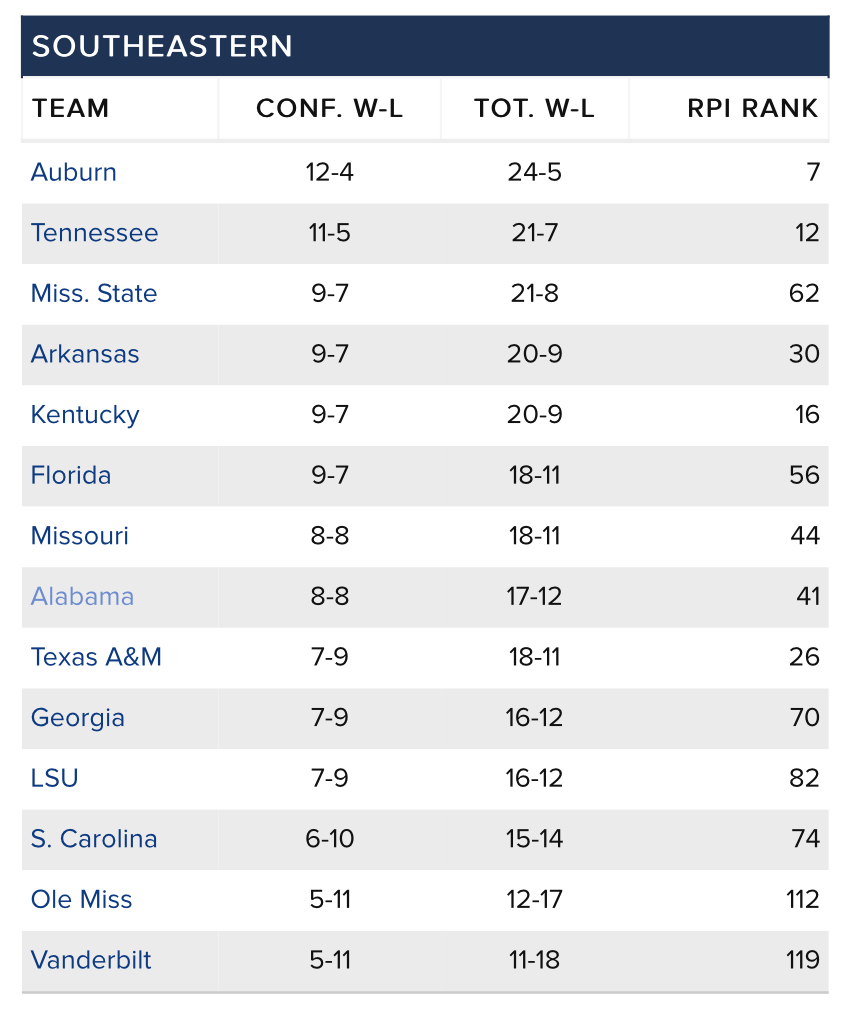 That means the current bracket would play out like this: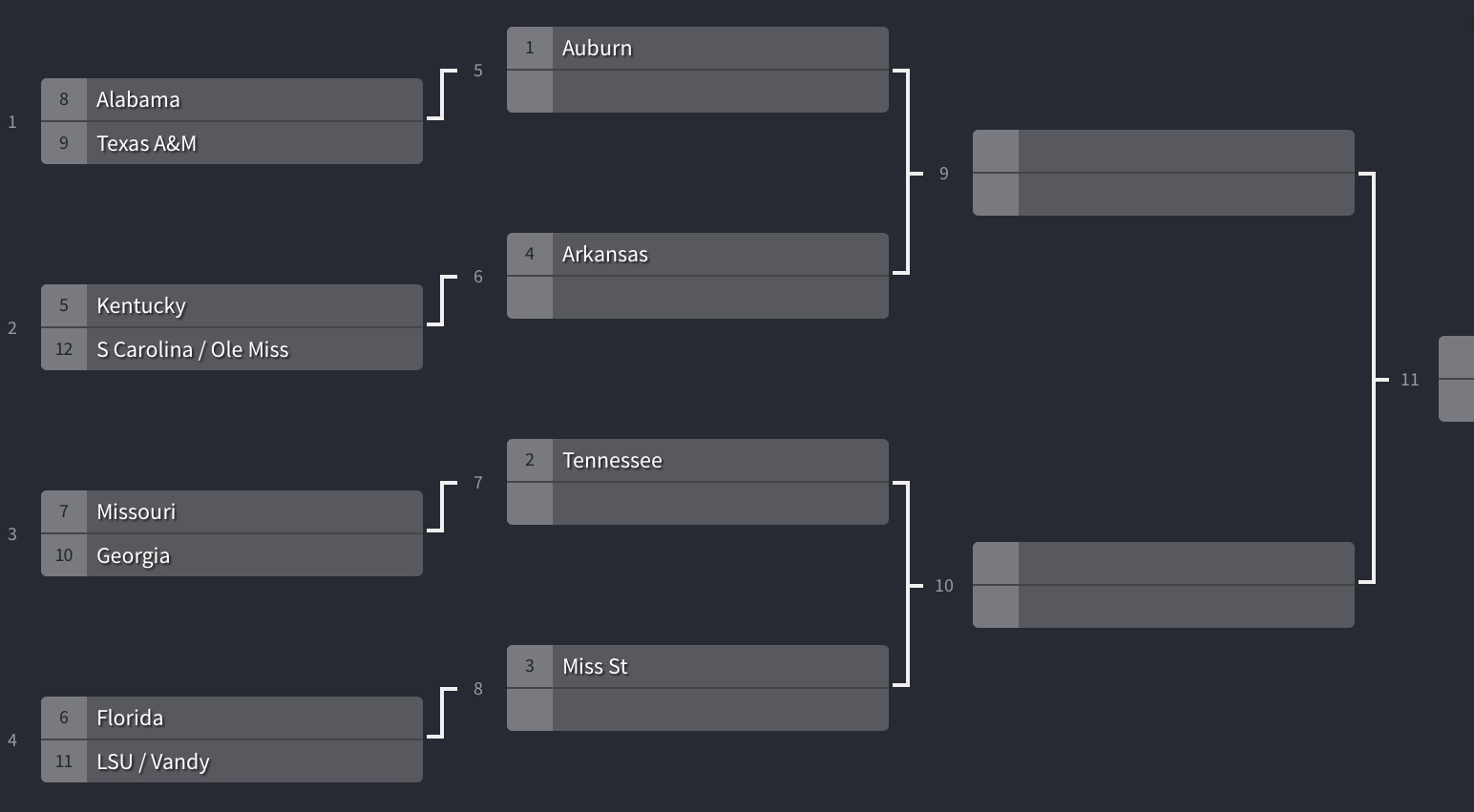 With only 2 games left, there is still a lot that can change.
This is what ESPN's BPI projected standings at the end of the season.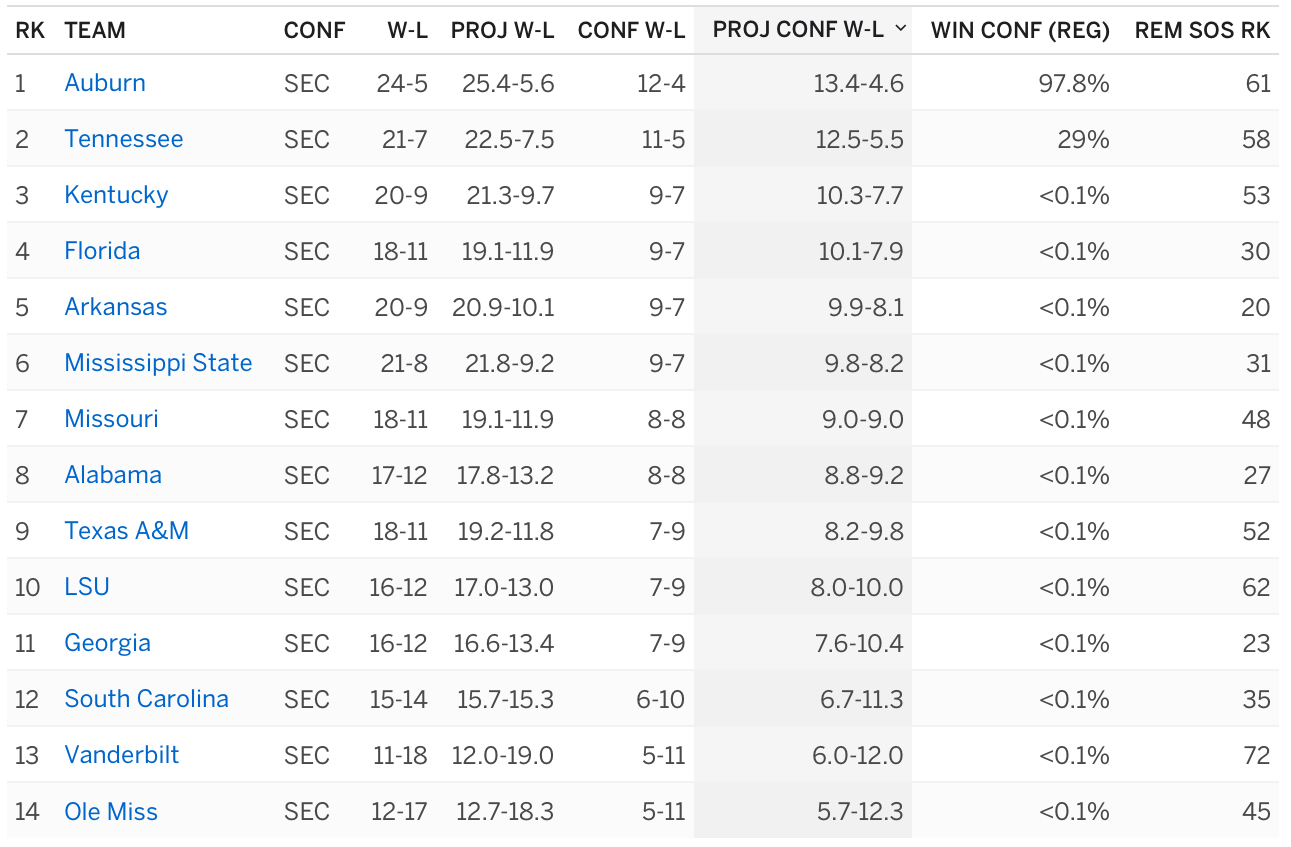 If the conference standings do end up like that, the matchups will look like this: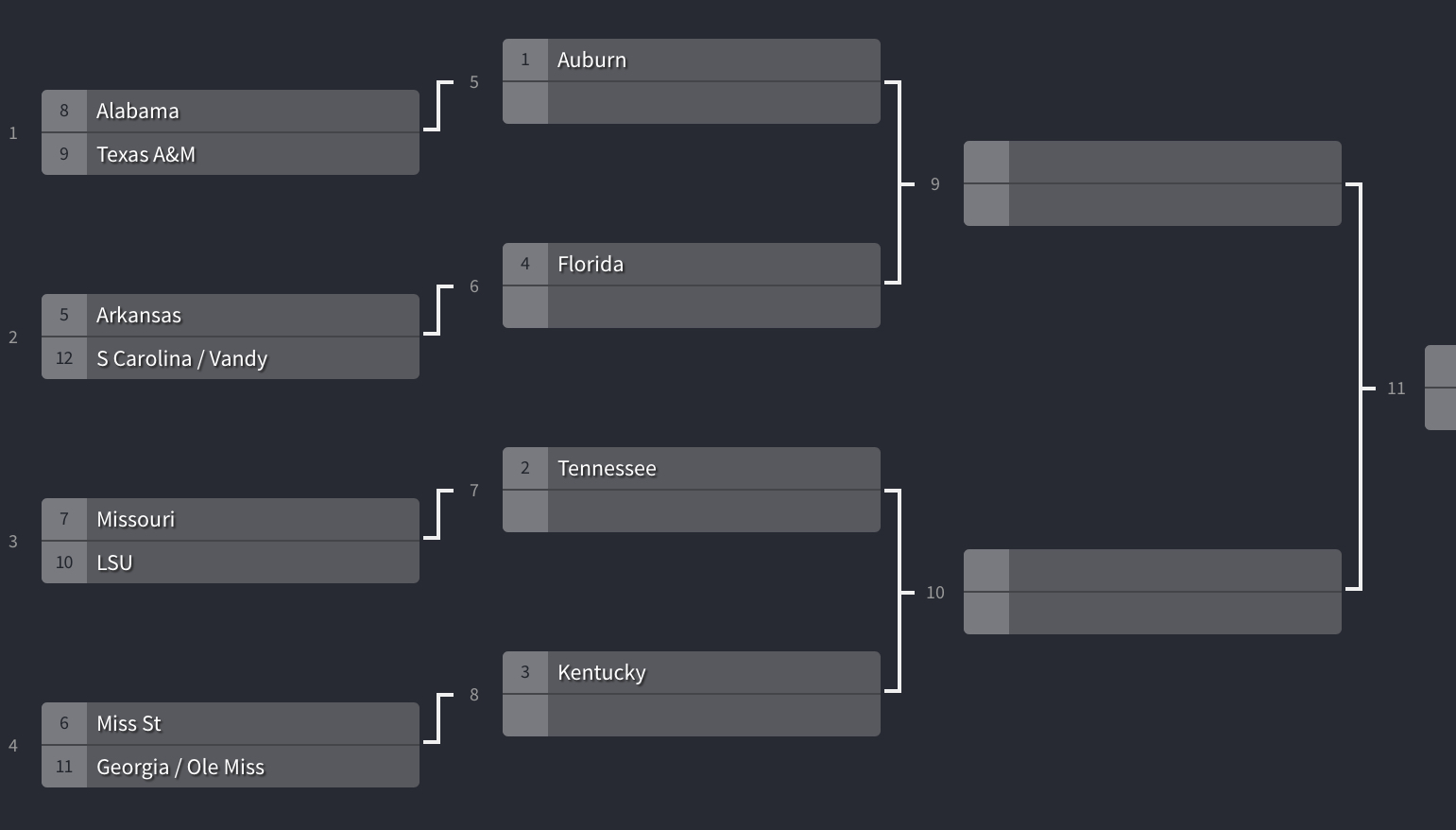 This is the remaining schedule:
Tuesday
Tennessee @ Miss St (6pm)
Missouri @ Vandy (6pm)
Florida @ Alabama (6pm)
Auburn @ Arkansas (8pm)
Wednesday
LSU @ South Carolina (5:30pm)
Ole Miss @ Kentucky (6pm)
Texas A&M @ Georgia (8pm)
Saturday
Kentucky @ Florida (11am)
Miss St @ LSU (12pm)
Alabama @ Texas A&M (1pm)
South Carolina @ Auburn (2:30pm)
Arkansas @ Missouri (5pm)
Georgia @ Tennessee (5pm)
Vandy @ Ole Miss (7:30pm)