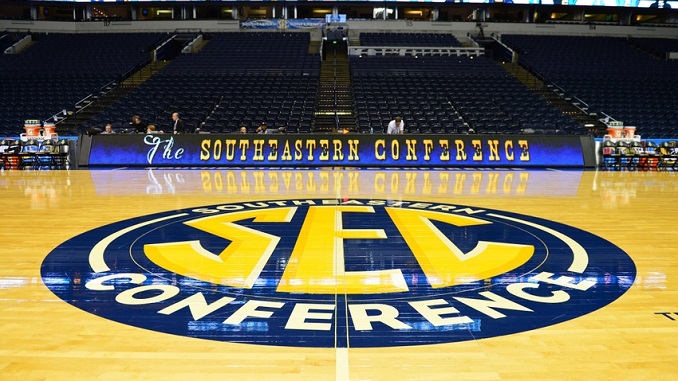 We're down to 1 conference game left for every team, and we're still not totally clear on who will end up with which seeds in the SEC tournament.
We've still got a 3 way tie for 3rd place, and there are 4 billion tiebreaker scenarios that could come into effect.
These are the current standings, according to CBSSports.com: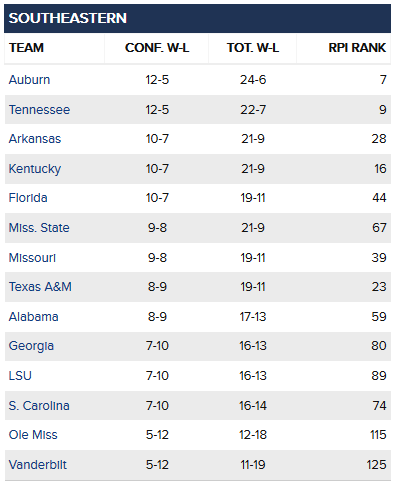 That means the current bracket would play out like this: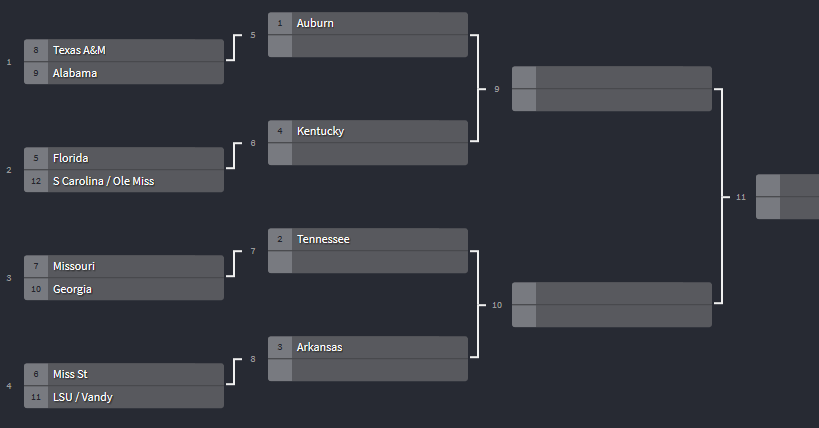 With only 1 game left, just like there has been all season (it seems) there is still a lot that can change.
This is what ESPN's BPI projected standings at the end of the season looks like: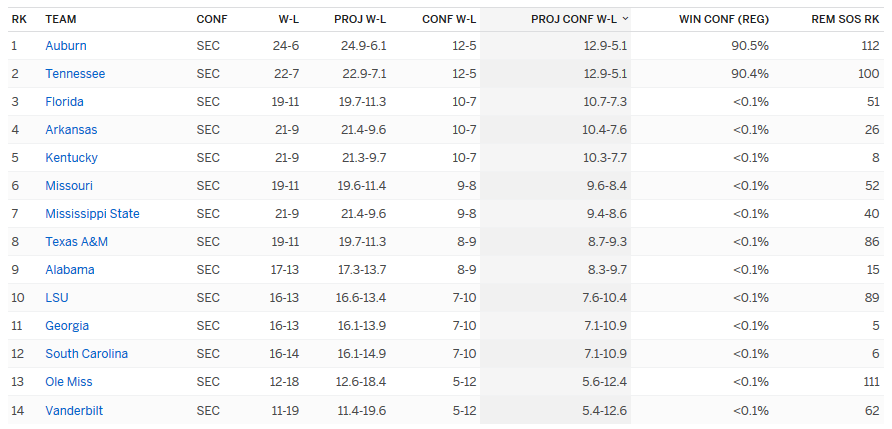 If the conference standings do end up like that, the matchups will look like this: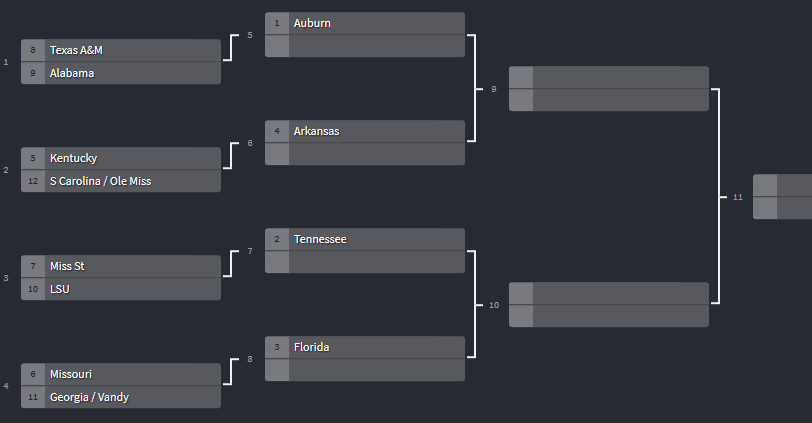 This is the remaining schedule:
Saturday
Kentucky @ Florida (11am)
Miss St @ LSU (12pm)
Alabama @ Texas A&M (1pm)
South Carolina @ Auburn (2:30pm)
Arkansas @ Missouri (5pm)
Georgia @ Tennessee (5pm)
Vandy @ Ole Miss (7:30pm)