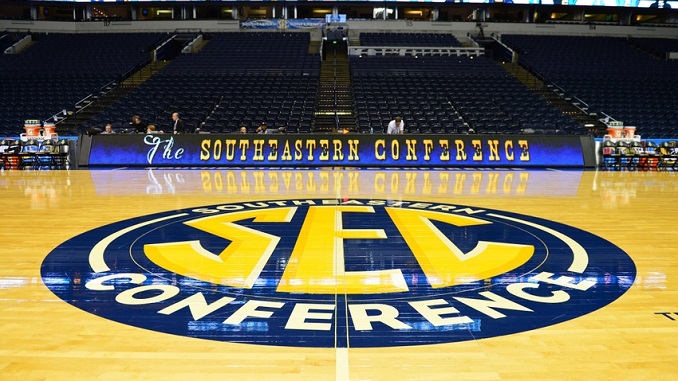 The calendar is sliding closer and closer to March.
And the SEC basketball season continues to give us crazy results.
There are 5 games left for each team, and everybody is neck and neck in the SEC standings.
Each week, I've been curious what the matchups in the SEC tournament will be.
So let's take a look where we stand, and where the ESPN BPI projections think it will end up, as of today.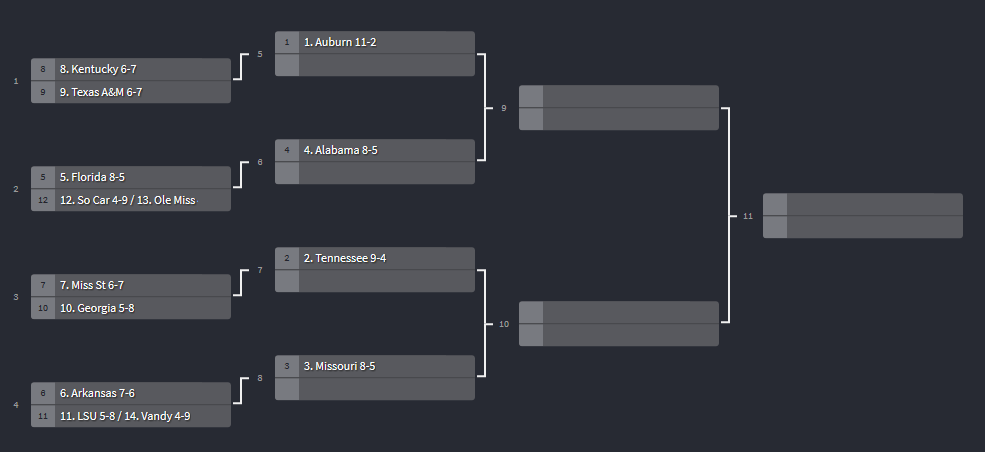 The standings right now would have LSU vs Vandy and South Carolina vs Ole Miss on Wednesday night, and we could see an Iron Bowl rematch on Saturday.  Not too shabby.
Now let's take a look at where ESPN's BPI projections have the standings ending up.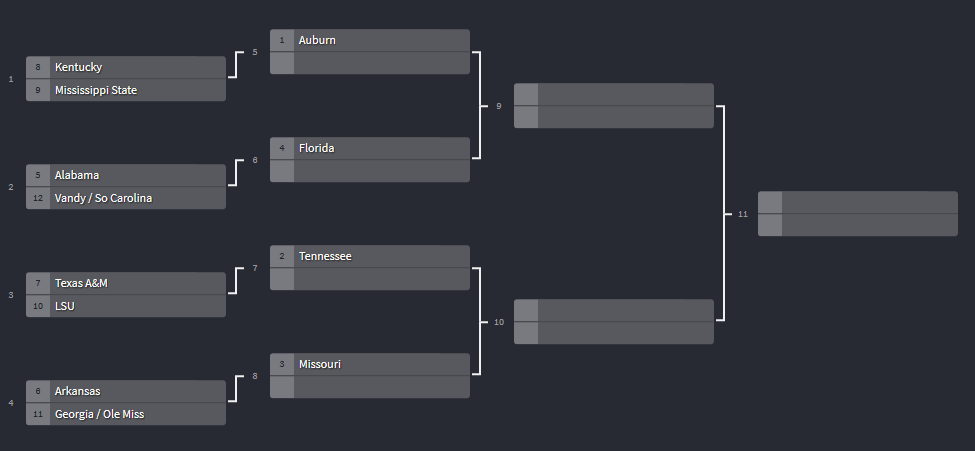 These brackets were made at challonge.com – feel free to go make your own!