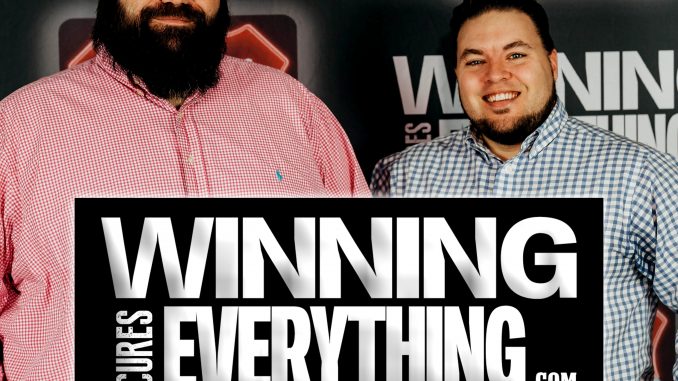 Sign up for our E-mail List!
Get our latest news once a week, including pick'em reminders!
Gary and Chris dive in with their preview of the 2020 Super Bowl between the Kansas City Chiefs and the San Francisco 49ers, along with their picks and some interesting nuggets about the teams, and Super Bowl trends.
———-
◦ Find out more about Tunica, MS sports books! http://bit.ly/2Ynn56V
◦ WCE Weekly Football Picks Contest! http://bit.ly/2ZnqSkp
◦ Get our gambling picks here: http://bit.ly/2MBSCLf
◦ Subscribe on YouTube! http://bit.ly/2OFfgFa
Support this podcast at — https://redcircle.com/winning-cures-everything9033/donations