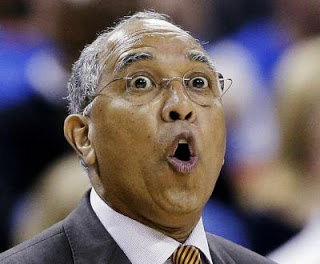 Tubby Smith to Memphis is a done deal, as reported by Gary Parrish early this morning. He flew back to Lubbock, slept on it, and let the University of Memphis know this morning. As has been stated before… he's doing this because last year, he was voted National Coach of the Year at Texas Tech after finishing 19-13, and 7th in the Big 12. That's about as reasonably well as you can do at that job.
Winning in Lubbock, TX is incredibly difficult. At Memphis, as long as you've got some assistants that can get some players, you can finish top 3-4 in the conference every year, win 25+ games every year, and get top 4 seeds in the NCAA Tournament regularly. This was simply about taking a better job.
And for Memphis, this was about playing chess instead of checkers. Don't mortgage the entire University over a basketball coach. Find one of the best X's and O'x guys, who is a proven winner, that, as Keith Easterwood said yesterday, can "coach his ass off." This is a good hire, and I think he'll win A LOT at Memphis over the next few years. This will setup Memphis for the next coach, and that's a good thing. Get your athletic department back on the same page, and set yourself up for the future.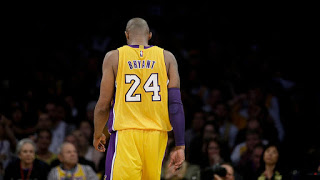 Kobe went bananas in his final game. And that's putting it mildly. Dude
absolutely lit it up against the Jazz last night, which, of course, makes everybody question, if only for a second, "maybe this guy shouldn't hang it up yet." You'd be wrong, because he absolutely should, but it at least showed you that he can still score. And, honestly, is there a better ending than that, especially in LA? Obviously they were giving him the ball, but when he started hitting, it was just fun to watch. The guy was great, and to come back from 10 down in the 4th and get the win… well that was something to behold. And to show that he's still got a good sense of humor, he ended the night with an assist.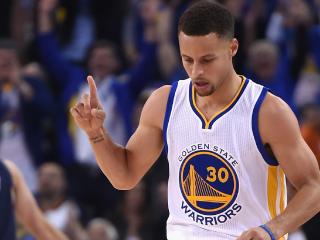 The Warriors played the role of little brother to Kobe last night. They were going for win # 73, which they hit, and it should have been a massive thing… but Kobe was the show. The Warriors were secondary, even on a night when they made history. Steph Curry scored 46 points in the first 3 quarters against the Grizz, and hit 10 threes, giving him 402 made 3s for the season. Just nuts. They get Houston in the first round, and as dysfunctional as they've been, this should be a clean sweep.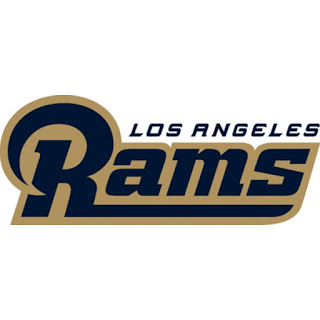 The Rams traded with the Titans for the #1 pick. And it was a great deal for both sides. The Titans traded the No.1 pick in the draft to the Los Angeles Rams for the 15th overall pick in this year's draft, two second-round picks (43 and 45), and a third-rounder (76) in 2016. The Titans will also receive the Rams' first-round pick in 2017, along with their third-round pick in next year's draft.
In addition to Tennessee's No.1 pick this year, the Rams will also receive a fourth-round pick (113) and sixth-round pick (177) in 2016. Bascially, the Rams gave away a ton of picks for some of Tennessee's. The Titans need players, the Rams need a quarterback. This works out literally for everybody. Totally an LA move. Gotta get the right qb – the star of the team – in place and rocking before the 2018 season when they open that crazy new stadium.