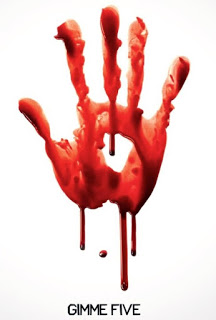 Over the years, I've been looking for a way to do a regular column at least twice during the week, and hopefully more than that. I'm looking at doing a Monday, Wednesday, Friday column that stretches to a ton of different topics because, honestly, my mind moves 100 miles a minute. I hate focusing on just one thing at a time… but I suppose that's a way to do more blog posts.
But honestly, I wouldn't want a different blog post for each topic that I want to dive into.
It might push more page views… but it gets annoying having to click through so many different things to get to where you're wanting to go. I'm a man that strives for efficiency. So one post will have to work.
Now, there will be times that I do, in fact, focus on one topic. When something happens that I just have to discuss through this platform, then I'll absolutely write an article about that specific event. But for the most part, I'll just discuss a whole plethora of news in one little spot.
Like this one.
So let's get rolling with the Friday Five.
1. College Football gambling lines have been officially released!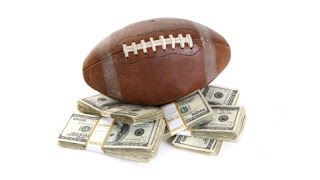 Now, obviously, not every sportsbook has released their odds. But the majority have. You can take your first look at VegasInsiders.com (the specific link for offshore is here: http://www.vegasinsider.com/college-football/odds/offshore/. The lines that we'll look at and pick against throughout the season are from 5Dimes. And boy, are there some crazy lines that I've already picked out. We'll talk more about it in the podcast next week, and we'll make some picks as we get closer that will count against our season averages, but for now, here's a few…
– Appalachian St (+21) at Tennessee
Thurs, Sept 1st – Knoxville, TN
– Is this a legit line? App St won 11 games last year, had the nation's 11th ranked defense (and they return 9 starters to that unit) and return their starting qb and running back from last season, along with some experience at receiver. Everyone is rolling with the Vols' hype train. But I've seen em in spots like these. Last year they had Bowling Green to start the season… another team with a great offense, but with no defense at all. App St could sneak up on UT in that opening week, especially with UT looking ahead to College Gameday and the Battle at Bristol vs VaTech the next week.
– South Carolina at Vanderbilt (total 42.5 points)
Thurs, Sept 1st – Nashville, TN
– Do oddsmakers really think that a matchup between Will Muschamp and Derek Mason will yield 6 touchdowns? Last year Vandy scored 21 points or less 10 times. They scored 47 against Austin Peay and 28 in a loss to Tennessee. They scored 21 one time (in a win against Kentucky) and scored in single digits (or didn't score) 5 times. South Carolina scored 24 or less 8 times last year, and 5 of those were 20 or less. I don't see a lot of points here, especially with both teams breaking in new quarterbacks on a Thursday night on national television. I don't see any way this reaches 42 points.
– Georgia (-2.5) vs North Carolina
Sat, Sept 3rd – Atlanta, GA
– Ok. So you've got SEC talent vs ACC. Yes, Georgia has a new coach and a new qb… but I just don't see how Georgia loses to an ACC team breaking in a new quarterback in their own backyard. Georgia will have the crowd behind them, and everyone seems to believe Jacob Eason is going to be the next best qb in the SEC. I'm all in on talent, and Georgia will pull this one out, and I believe it'll be by more than a field goal.
2. UFC 202: McGregor vs Diaz. This looks awesome.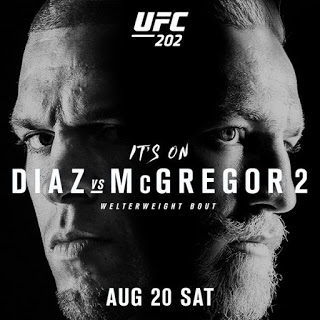 I don't give a damn if it was staged or not. The press conference for UFC 202, with McGregor showing up 30 minutes late, he and his team trading "F bombs" back and forth with Diaz and his crew, and the water bottle throwing back and forth from the stage into the crowd… this is gold to me. I'm so bought in on this fight. I think there's truth to some of it being staged, but I really think these two guys hate each other. McGregor has normally poked fun at people and not really respected them before fights, but this one is just different. Nate got his attention big time with that first win.
Seeing two shit talkers not really talk a lot of game before a fight can be boring, but there's nothing boring at all about this. There's pure hatred there, and you can see it when they look at each other. Nate hates McGregor because he has everything that Diaz feels he should have at this point, and McGregor hates Diaz because it's his only loss to date in the UFC. There are going to be fireworks on Saturday, and I think McGregor handles him.
3. College Gameday picks Lambeau Field for opening weekend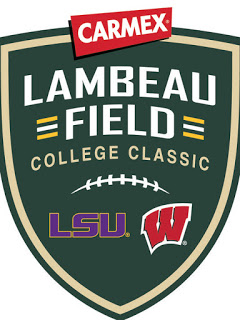 It wasn't really a secret, but ESPN's College Gameday officially selected Lambeau Field's battle between LSU and Wisconsin for the opening weekend. But is it the right choice? You've got the #6 preseason team in the country in LSU, and an unranked Wisconsin team. Now, obviously, they picked it because of the location, but if the goal is to be onsite for the biggest game of the weekend… don't you think there are games that people will be more interested in that weekend across the country?
You've got #1 Alabama vs #17 USC in Dallas, #2 Clemson at Auburn, #3 Oklahoma at #13 Houston, #16 Georgia vs #20 North Carolina in Atlanta, and #24 UCLA at Texas A&M. Now, not all of those are worthy of having GameDay onsite, but I would gamble that Dallas, Houston, and Atlanta will all have bigger nationally-relevant games going on than LSU and Wisconsin.
I don't blame them though. How often do we get college football inside Lambeau Field. It should be entertaining nonetheless.
4. Ryan Lochte didn't really do anything wrong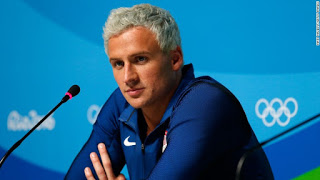 So, basically, the entire world is all over Lochte for "lying" about being robbed in Brazil. But here's what happened:
dude and his buddies spent the night out at a club and got hammered
they took a cab back to their rooms
they had to piss, so they stopped at a gas station
the gas station bathroom was locked, so they ripped the door open, and while pissing, were being "bros" inside and goofing around "vandalizing" the bathroom (which, crews have gone to the gas station and noticed there was no real noticeable damage)
two gas station security guards show up and tell them they're not leaving until they pay for it (while speaking Portuguese)
they tell them they didn't really do anything that bad and they're leaving
the guys pull guns and tell them to pay up
they pull out like $400 total in cash and give it to the guys that pulled the guns on them
the security guards let them leave, and Lochte tells his mom that they were robbed
Now, they really have no idea that they were being asked to pay for damages. Two guys showed up in "fake police uniforms" and pulled guns on them and demanded money. If you're from the US and you don't speak Portuguese, you're probably going to think you were robbed.
Brazil doesn't want this out in the public making them look bad, so they stop the guys that are still in the country from leaving and force them to sign fake confessions making them look like the ones who were in the wrong, and also extorted one of the swimmer's by making him "donate" over $10k to charity in Brazil before he could leave the country.
Sounds to me like Brazil is in the wrong. Not the swimmers.
5. Landry Jones still sucks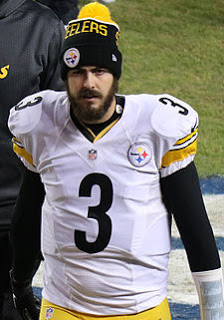 Not a whole lot of people care, but I couldn't go through an entire article today without mentioning the fact that Landry Jones, backup quarterback for the Steelers, is still probably the worst quarterback in the NFL. This guy has been absolutely atrocious for years now. Last night, against the Eagles, he managed to go 12 of 20, with no scores, and FOUR interceptions. Yes, they left him in long enough to throw 4 picks. To the Eagles.
If that doesn't get this guy cut, I don't know what will. But my team (the Steelers) have got to find a backup QB worth playing if Big Ben gets hurt again. Cause I swear to you, if he is called on to start another game this year, I'm betting my mortgage against Pittsburgh.