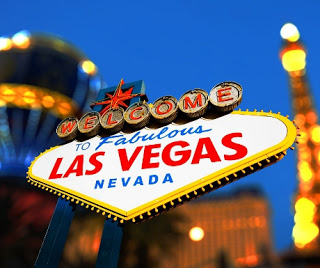 The Friday Five could be spent discussing all of the things surrounding Hurricane Matthew is affecting this weekend, but it is what it is and there's no use in spending a ton of time on it. The most interesting big is the cancellation of the LSU game at Florida. It's the only one that's been completely canceled, and it appears to be a major gaff by the SEC office.
We're into Week 6 of the college football season, and I point out at the end of this column that there are only a handful of teams that are undefeated against the spread this year. Take a look at who.

1. LSU vs Florida is canceled, UGA/SC moved to Sunday.
#LSU

AD Joe Alleva is on

@1045espn

now, confirming what he said on Thursday. The game against

#UF

will not be made up this season.

— Shea Dixon (@Sheadixon) October 7, 2016
Joe Alleva was on 104.5 ESPN this morning explaining that, as far as he knows, the LSU/Florida game, that was scheduled for Saturday in Gainesville, will not be made up this season.
If you're the SEC, you have to make this game happen, one way or another, for multiple reasons. How Greg Sankey didn't step in and force this game to happen is beyond me. The SEC slogan this year is "it just means more," but how much does it really mean if they don't play a game that has an opportunity to affect an SEC division championship?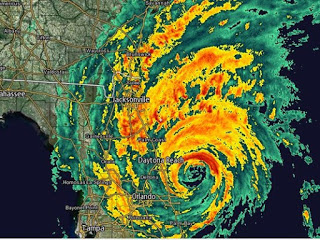 If Florida wins out against Missouri, Georgia, @ Arkansas, and South Carolina (which is not out of the realm of possibilities) the Gators would finish at 6-1 in the East. If Tennessee loses to Texas A&M and Alabama, that would make them 6-2… and Florida would go to the SEC Championship Game.
On the other hand, if LSU wins out from here, and either Texas A&M or Alabama's only loss in conference is to LSU, the Tigers would miss Atlanta because Bama or A&M would be 7-1 in conference while LSU would sit at 6-1. There would be no tiebreaker because the whole thing is based on winning percentage, not losses.
Now, the chances of LSU or Florida winning out are pretty slim… but there's still that chance, so this game has to be played.
Clay Travis made a great point — move Georgia and Florida to Oct 22nd and play LSU at Florida on Oct 29th, when LSU has a bye week. If Jacksonville cannot accommodate the game on the 22nd, have Georgia and Florida host the game the next 2 years and extend the contract with Jacksonville another 2 years to make up for it. It may be difficult logistically, but it's the best plan to get the game in.
Or they should have just played the game on Sunday or Monday. Especially considering the weather in Gainesville isn't going to be nearly as bad as originally thought, considering the Hurricane is staying off of the coast now. South Carolina announced that they're moving their game with Georgia to Sunday, since Saturday the state is supposed to be hit by the storm. This is how contingency plans are supposed to work. Florida bumbled this one badly.
2. Memphis ended a weird drought last night.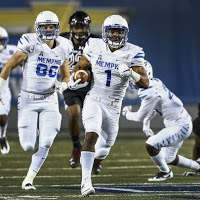 In 1996, Memphis upset the Peyton Manning led Tennessee Volunteers 21-17 thanks to a kick-off return by Kevin Cobb. I was 13 years old. The number one movie in theaters was Space Jam.
That was the last time Memphis had returned a kick-off for a touchdown until last night, when Melrose grad Tony Pollard returned a kick 95 yards to go up 34-20 and basically put the game away for the Tigers over Temple in the Liberty Bowl.
I was in the stands, and for only having 34k people in attendance, it was pretty raucous. Memphis has a great homefield advantage nowadays. This program is doing things correctly, and they're going to continue getting bigger. This was a big win for the program.
Geoff Calkins, from the Memphis Commercial Appeal, has a good article about the kick return here.
3. Tiger Woods is back
Tiger will be back next weekend in the PGA season opening Safeway Open next weekend in Napa Valley. He had until this morning to pull out of the tournament, but he kept his name in, so it appears he'll be back.
This is his first tournament in over 400 days. I, for one, believe he will take a little time to get back to normal, but I believe he will win at least one major over the next 2 years, and he'll win at least a couple of tournaments this season.
If Woods is in contention on Sunday, I guarantee this tournament will have better ratings than every tournament from last year, sans maybe the Masters. Tiger Woods is money, and he's golf's biggest draw. It's not even close. I'll be tuning in, for sure.
4. High Fives make your team better.
This started popping up last year. I remember reading a few things about it – teams that fist bump, high five, or basically just touch each other seem to be more selfless and play better together. The more touching, the better the chemistry between the players.
Houston was the worst in the NBA at it last year, and they underachieved big time, even though they made the playoffs. Talent sometimes wins out, but it's almost impossible to win a championship without good chemistry. The Phoenix Suns have decided, under coach Earl Watson, to keep track of team touching this year, to see how their chemistry is working.
It's a very interesting idea. We all know that basically everything is tracked in sports now, and I'm curious what it would look like in football. Chemistry plays just as big a part in making sure that teams reach their full potential, and if a team's mood is down, you can easily tell it in their play on the field.
Read up on what Phoenix is doing here.
5. Only 5 teams left that are undefeated against the spread
Over the years, I've always kept track of the against the spread rankings in college football. Vegas does not want teams going undefeated against the spread, because people can pick up on those trends, so they set the lines against those teams so that they're more easily beaten.
I'm used to a lot more teams being undefeated against the spread at this point in the season. Currently, there are only 5 teams that have beaten the spread every single week, and that's Colorado, Western Michigan, Ohio St, Miami (FL) and Toledo. Of those, only Western Mich, Ohio St, and Miami are actually undefeated straight up.
Take a look at the lines and see if they are setup pretty soon for a line that's impossible to reach. This week, Miami is -3 at home against Florida St, Ohio St is -28 at home against Indiana, Western Mich is -20 at home against Northern Illinois, Colorado is +5 at USC, and Toledo is -17 at Eastern Michigan. I'd almost guarantee that at least 2 of those don't cover the number this weekend.
On the other side, there are 5 teams that are winless against the number this year, and 3 of those have actually pushed at some point this season. Florida Atlantic and Bowling Green are both 0-5 ats, while Oregon, Penn St, and UConn are all 0-4-1 against it. That will likely change this weekend as well, as somebody will screw up and cover a big number.
Keep track of these trends – teams that don't cover the number are generally pretty awful, so when they're playing good football teams, the number may seem high, but it's high for a reason.
It's how I've won games for years. Always bet against bad teams. Keep track of things like this over at VegasInsider.com. The direct link is here.