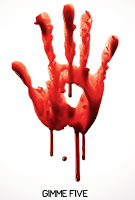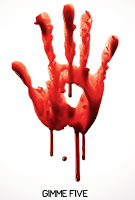 It's felt like forever since watching Carson Wentz and the Philly defense take apart the Chicago Bears on Monday night, but that was only Monday. Last night we had 2 really boring football games that told us a lot about Clemson and about the Patriots.
…and this weekend is going to give us even more to talk about. In CFB, we're still separating the contenders from the pretenders in Week 4, and in the NFL, we're doing the same thing. The Eagles look like world beaters in the first 2 weeks, as do the Ravens, but the Eagles have beaten the Browns and the Bears, while the Ravens have beaten the Browns and the Bills.
There's still a lot to prove for everybody, and this is when we start getting massive conference games in college (UT/Fla, A&M/Ark, Stanford/UCLA, etc), and separator matchups in the NFL (Pitt/Phi, Vikings/Panthers, etc).
1. Clemson's defense is rolling, but the offense…
…still has something not quite clicking. They were rolling in the first half, but GaTech figured something out in the 2nd half and didn't let them do anything. They were up 23-0 at the half (thanks to an interception that a GaTech player ran back into his own endzone, giving Clemson a safety and the ball back and a quick TD).
Clemson looked good against the triple-option, but I'm just not sure it's going to be enough against Louisville. Brent Venables has always played the triple option well – but Louisville is a whole different animal. I think the defense shows up, but I don't think they can stop Lamar Jackson.
I'm glad they won though – so it sets up a MONSTER game next weekend in Death Valley, South Carolina.
2. Auburn is 0-7 in their last 7 home games against Power 5 opponents…
…and they're averaging 13.83 ppg in the last 6. They have not broken 20 points in any of those 6 games. Here's how it's looked.
9/26/15 – Mississippi State, lost 17-9, no TDs
10/31/15 – Ole Miss, lost 27-19, 1 47-yd TD pass
11/14/15 – Georgia, lost 20-13, 1 7-yd TD run
11/28/15 – Alabama, 29-13, 1 77-yd TD pass
9/3/16 – Clemson, 19-13, 1 9-yd TD run
9/17/16 – Texas A&M, 29-16, 2 1 and 2-yd TD runs
LSU is 25th in the country in total defense, and 17th in the country in rushing defense, allowing only 122 rushing ypg. Auburn cannot throw the football, and LSU has players all over the field. Auburn's defense is 81st in rushing defense, which doesn't look good with Leonard Fournette coming in.
The defense has looked ok so far, but I feel like Clemson wasn't clicking on all cylinders when they came in, and Texas A&M was able to move the ball on them last week. I'm not sure why people still think Auburn is going to be better this year than last. I'm still thinking Birmingham Bowl for this bunch.
3. Bill Belichick is the greatest ever.
Last night, I watched something that I've seen over and over again for years now, and I always knew it for what it was: Bill Belichick can outcoach everyone in the NFL with any players.
We've all heard the cliche about legendary coaches – "He could beat you with his players, and then he could take your players and beat you with his players."
This is 100% accurate with the the Hoodie. He proved again last night that it doesn't matter who is lining up for him, he will devise a gameplan that will play to his strengths and exploit all of your weaknesses. The Texans are better than what they looked last night, but maybe not against the Pats.
Jacoby Brissett was awesome. Now I'm waiting for the next magic trick, since Brissett injured his thumb and will require surgery. Jimmy G should be back this week… but will Edelman remain the only backup for this week?
Chris called his shot last night – I got a text at 10:30pm CT that said "Patriots are going 19-0." It's difficult to argue with him now. If he can do this to Arizona and Houston with two quarterbacks that have barely played, imagine what he'll do with Tom Brady and Gronk back on the field.
4. My daughter has never seen Tennessee beat Florida.
My daughter is 11 years old (born in August 05) and has never seen Tennessee beat Florida. She's only seen UT beat Alabama once, and that was in Shula's last season… a 16-13 defeat that I will never forget, thanks to horrendous play-calling throughout the game (including 3 straight awful plays after Simeon Castille returned an interception to the UT 8 and Bama had to settle for an 18 yard field goal for a 6-3 lead at the half).
I can only imagine what it's been like for fans of the Big Orange as they watch their team throw away games against Florida every single year when they should be winning.
The mental hurdle for this team tomorrow will be interesting to watch. Do any of them really believe they can beat Florida, or have the last 2 years of one point defeats gotten in their heads? I expect an ugly close ballgame tomorrow.
5. Chris Vernon Show is going to be on Grizzlies.com
We've talked on the podcast before about Chris Vernon and what happened between him and Entercom, and it was never anything to do with lack of money, etc. It had everything to do with reach, and what he could do with the potential of The Ringer and Grind City Media. Basically, he wanted to do more than just host a local Memphis show – he's thinking gloooobally.
Chris Vernon got me started listening to sports talk radio when I was in my early 20s. I listened to him at Sports 56, then at 730am, then at 92.9 ESPN, and now I'll be following him here. If you haven't listened to him… you should.
— Chris Vernon (@ChrisVernonShow) September 23, 2016