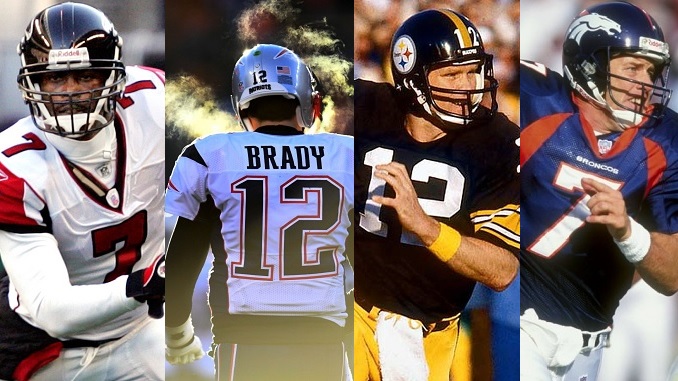 This week's "The Ranking" details Gary & Chris's Top 10 Best NFL QBs…
…and it turns out, quickly, that the guys had different criteria in their rankings.
Are these the 10 best QBs?  What details being a great QB?
Our Top 10 is definitely a little different.
Tell us your thoughts in the comments section below, but first… here's the list:
Tom Brady
Michael Vick
Joe Montana
Drew Brees
Brett Favre
Terry Bradshaw
John Elway
Aaron Rodgers
Peyton Manning
Steve McNair
Who shouldn't be on the list, and who should?  And why?