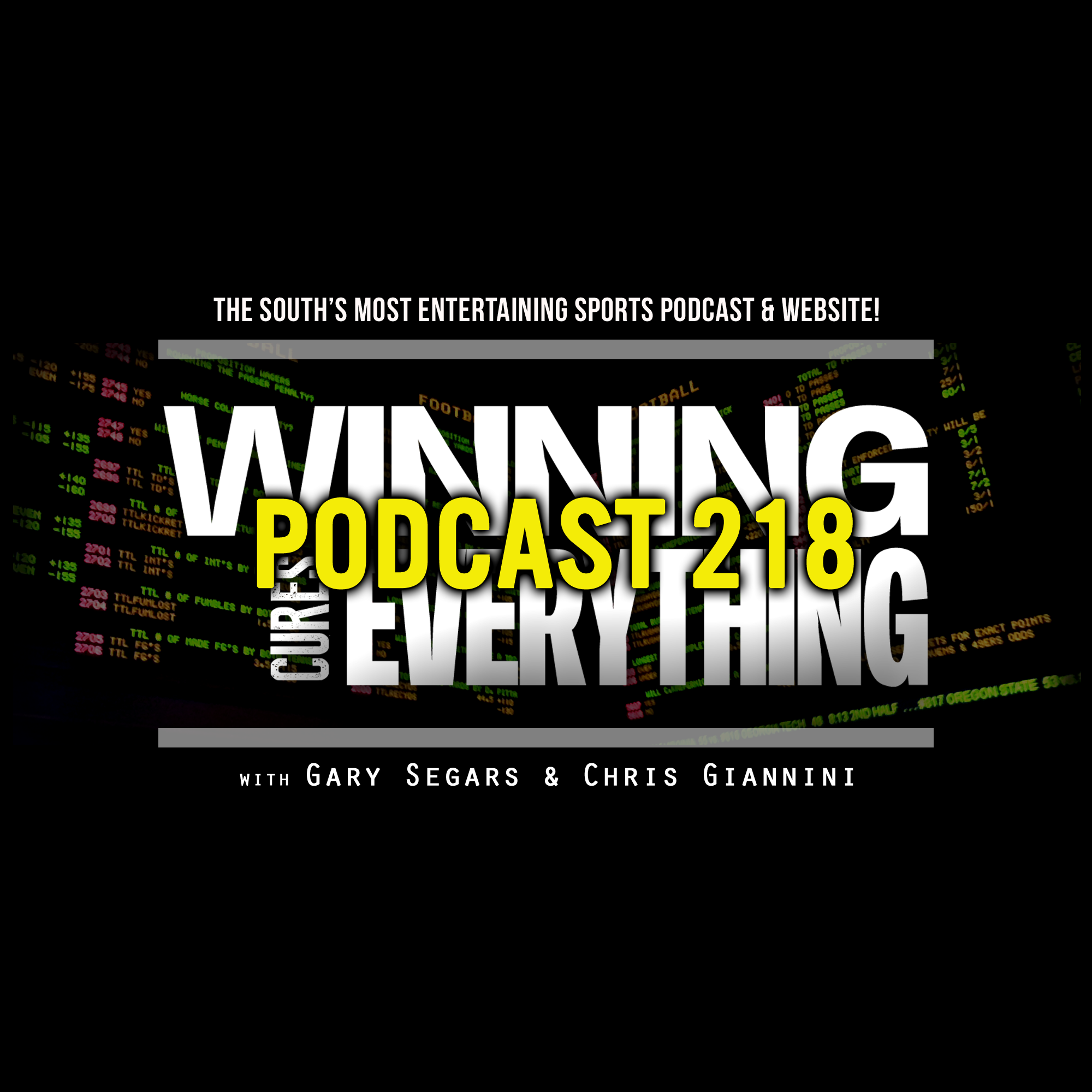 Gary and Chris had to dig for interesting stories this week, and ran across some doozies.
The guys start off by discussing Josh Rosen's recent Yahoo Sports interview on how to fix the NCAA's mess of not compensating student-athletes, complete with a 36-page detailed layout on how to maintain the NCAA as it is, and pay players only after they graduate. "No diploma, no money."
After a lengthy discussion, they dive into a new segment called "The Blurbs," which is a somewhat rapid-fire breakdown of multiple not-huge news stories from the prior week. This week's stories:
– SEC Media Days is this week, and Finebaum got his ESPN contract finalized
– MLB All-Star game is Tuesday night
– Louisville took Papa John's name off their stadium
– Air Force's coach won't reveal his new defensive coordinator
– Shady McCoy hired a defense attorney after being accused of hiring a hitman to beat up his ex-girlfriend
– Pac-Man Jones knocked a dude out cold in the airport… and the dude got fired.
– Fox Sports is talking to Jeff Fisher about being an NFL analyst
– Tebow is dating the latest Miss Universe
– Bret Bielema may never go back to college coaching, now that he's in the NFL
Gary and Chris then jump into another new segment called "The Ranking." This week – Top 10 Super Nintendo (SNES) games. "The Ranking" is done in draft format – one guy picks, then the other, and back and forth.
Gary gives his song of the week (Jason Isbell), before jumping into his hot take about the Big 12's latest slogan they unveiled on Monday, and then Chris dives in with his hot take about how professional athletes should be required to participate all-star games and skill competitions (i.e. home run derby, dunk competition, etc) if the organization requests that they participate.
Finally, to take us on home, Gary's "Fact or Fiction" for Chris: The SEC Media Days should always be at the College Football Hall of Fame.
————————————-
There are a lot of online sportsbooks out there. MyBookie.ag is the only one that gets our stamp of approval. And you know we don't give that out lightly. To get our endorsement, we've got to personally use them, and that means they have to be the best. And MyBookie.ag is by far the best sportsbook we've used. So go to MyBookie.ag and enter in promo code WCE50 for a 50% deposit bonus. That basically means they're gonna give you free money ($100 deposit gets you $50 in free bets), so knock that thing out. Go to MyBookie.ag, click 'sign up' and enter promo code WCE50.
Follow us on Twitter: @GaryWCE / @ChrisBGiannini / @WinningCures
Leave us a voicemail: (551) 226-9899
E-mail the show: winningcureseverything@gmail.com
Check out the Website: WinningCuresEverything.com
If you're enjoying the show, please take a second to subscribe to the podcast and leave a review on iTunes! Those two things can really help us build up the audience. Thanks for your support!