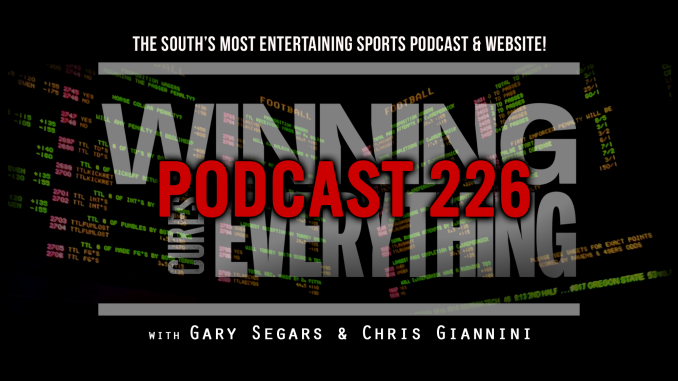 Keep up with our podcasts!
Enter your e-mail, and we'll let you know what's going on at WCE a couple of times a month!
We're finally ready for week 1 of college football! For this week's first episode, the guys go through their previews of the Big 12 and the Pac 12 (both divisions), and their final predictions for the College Football Playoff, including rankings 6 through 1, who will play each other, who will play in the championship game, and who will be the 2018 National Champions!
———-
► Site: http://www.winningcureseverything.com
► Store: http://winningcureseverything.com/store/
► Podcasts: http://www.winningcureseverything.com/podcasts
► Facebook: http://www.facebook.com/winningcureseverything
► Twitter: http://www.twitter.com/winningcures
Gary's twitter: http://www.twitter.com/garywce
Chris's twitter: http://www.twitter.com/chrisbgiannini