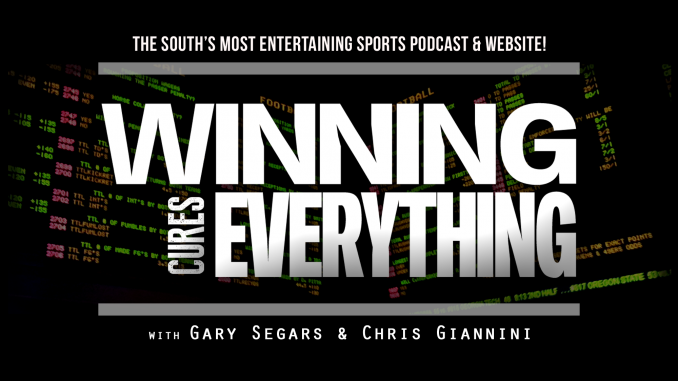 Sign up for our E-mail List!
Get our latest news once a week, including pick'em reminders!
Gary and Chris go through the week that was in College Football. Here are the topics in today's recap:
– Ohio St escapes the White Out at Happy Valley
– Notre Dame handles Stanford pretty easily
– Clemson flirts with disaster before sneaking out a win over Syracuse
– West Virginia got a good win in Lubbock
– Florida wins an ugly game in Starkville
– Virginia Tech bounces back from a loss at Old Dominion with a win at Duke
– Kentucky looks really good
– Oregon got over their heartbreak with a beatdown at Cal
– Michigan came back from 17-0 for a win at Northwestern
– and more…
The guys then jump into their College Football Top 10, before giving out their College Football Playoff Predictions!
———-
► Football Picks Contest!
Winner gets a different prize each week! Enter here: http://www.winningcureseverything.com/fb-picks-contest
► Site: http://www.winningcureseverything.com
► YouTube: http://www.youtube.com/winningcureseverything
► Store: http://www.winningcureseverything.com/store/
► Podcasts: http://www.winningcureseverything.com/podcasts
► Facebook: http://www.facebook.com/winningcureseverything
► Twitter: http://www.twitter.com/winningcures
Gary's twitter: http://www.twitter.com/garywce
Chris's twitter: http://www.twitter.com/chrisbgiannini