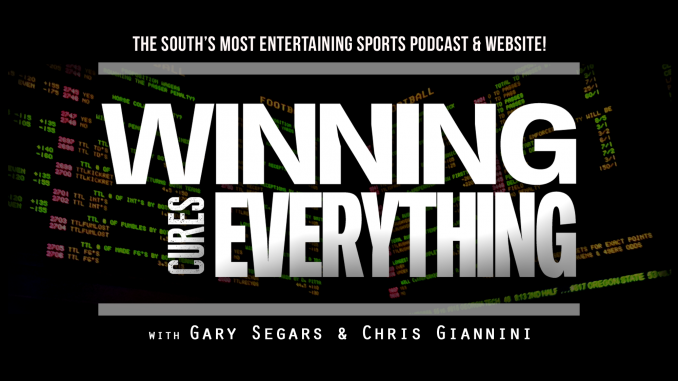 Keep up with our podcasts!
Enter your e-mail, and we'll let you know what's going on at WCE a couple of times a month!
Gary and Chris recap the NFL's Week 4, along with giving their top 5 and bottom 5 rankings.
The guys then move into a preview of the biggest games in College Football's Week 6 before jumping into their CFB gambling picks.
The two then jump into the NFL Week 5 preview and their gambling picks (against the spread).
Finally, they close with a breakdown of the McGregor / Khabib fight this weekend, and where they're placing their money.
———-
► Football Picks Contest!
Winner gets a different prize each week! Enter here: http://www.winningcureseverything.com/fb-picks-contest
► Site: http://www.winningcureseverything.com
► YouTube: http://www.youtube.com/winningcureseverything
► Store: http://www.winningcureseverything.com/store/
► Podcasts: http://www.winningcureseverything.com/podcasts
► Facebook: http://www.facebook.com/winningcureseverything
► Twitter: http://www.twitter.com/winningcures
Gary's twitter: http://www.twitter.com/garywce
Chris's twitter: http://www.twitter.com/chrisbgiannini