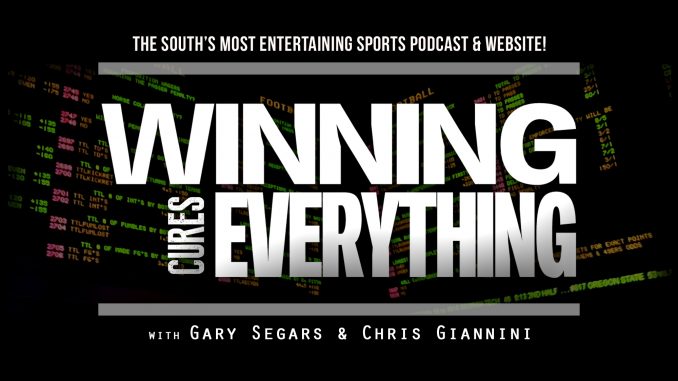 Keep up with our podcasts!
Enter your e-mail, and we'll let you know what's going on at WCE a couple of times a month!
Gary and Chris are in studio on New Year's Eve discussing what happened in the College Football Playoff semifinals, and previewing the matchup between Clemson and Alabama in San Jose for the National Championship!
After that, the two dive into some coaching news, with Mark Richt retiring, Ole Miss's new coordinator hires, and more!
———-
► Football Picks Contest!
Winner gets a different prize each week! Enter here: http://www.winningcureseverything.com/fb-picks-contest
► Site: http://www.winningcureseverything.com
► YouTube: http://www.youtube.com/winningcureseverything
► Store: http://www.winningcureseverything.com/store/
► Podcasts: http://www.winningcureseverything.com/podcasts
► Facebook: http://www.facebook.com/winningcureseverything
► Twitter: http://www.twitter.com/winningcures
Gary's twitter: http://www.twitter.com/garywce
Chris's twitter: http://www.twitter.com/chrisbgiannini