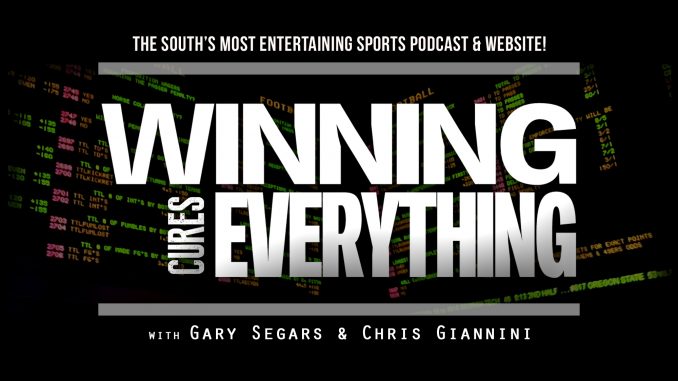 Sign up for our E-mail List!
Get our latest news once a week, including pick'em reminders!
Gary and Chris jump in with their breakdown of Clemson's beatdown of Alabama in the CFP National Championship game, before doing a rapid fire recap of all 40 bowl matchups (including the riveting First Responder Bowl)!
———-
► Site: http://www.winningcureseverything.com
► YouTube: http://www.youtube.com/winningcureseverything
► Store: http://www.winningcureseverything.com/store/
► Podcasts: http://www.winningcureseverything.com/podcasts
► Facebook: http://www.facebook.com/winningcureseverything
► Twitter: http://www.twitter.com/winningcures
► Gary's twitter: http://www.twitter.com/garywce
► Chris's twitter: http://www.twitter.com/chrisbgiannini
Follow us on YouTube, Facebook, or Gary's Twitter (@garywce) for Mon-Sat daily live video picks from Gary, or check out the gambling picks page here: http://www.winningcureseverything.com/gambling-picks