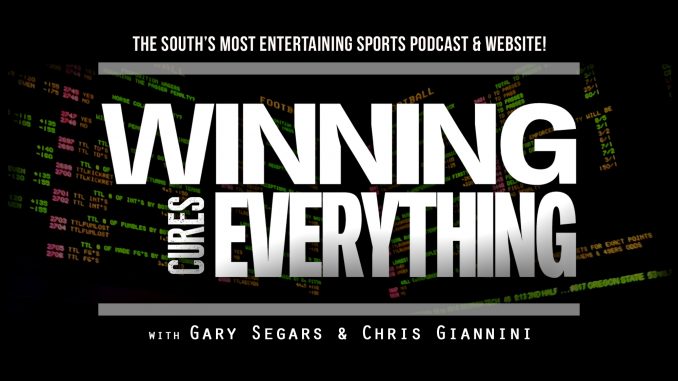 Keep up with our podcasts!
Enter your e-mail, and we'll let you know what's going on at WCE a couple of times a month!
Gary and Chris jump into the NFL Playoffs, recapping the wild card weekend before previewing this weekend's divisional matchups. The fellas close out the show by discussing the NFL coaching hires so far, and what to make of them!
Recapping the divisional round:
– Colts 21 Texans 0
– Cowboys 24 Seahawks 22
– Chargers 23 Ravens 17
– Eagles 16 Bears 15
Previewing this weekend's divisional round:
– Colts @ Chiefs
– Cowboys @ Rams
– Chargers @ Patriots
– Eagles @ Saints
———-
► Site: http://www.winningcureseverything.com
► YouTube: http://www.youtube.com/winningcureseverything
► Store: http://www.winningcureseverything.com/store/
► Podcasts: http://www.winningcureseverything.com/podcasts
► Facebook: http://www.facebook.com/winningcureseverything
► Twitter: http://www.twitter.com/winningcures
► Gary's twitter: http://www.twitter.com/garywce
► Chris's twitter: http://www.twitter.com/chrisbgiannini
Follow us on YouTube, Facebook, or Gary's Twitter (@garywce) for Mon-Sat daily live video picks from Gary, or check out the gambling picks page here: http://www.winningcureseverything.com/gambling-picks